27 Aug
Canada eSports FAQ and Resource Centre
Just the FAQs: Resource Emporium for Canada's Online eSports Bettors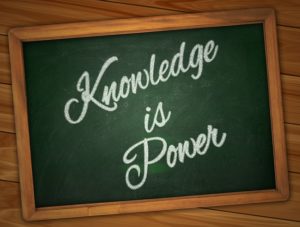 With the eSports industry growing at a more rapid pace than ever before – more rapid than any online gambling vertical before it, for that matter – we decided it might be a good idea to provide our Canadian eSports fans with a FAQ page, answering all of the most commonly asked questions. So, without further ado, let's get right to it.
1. Is eSports Betting Legal in Canada?
Short Answer: Yes.
Long Answer: Betting on eSports is a perfectly legal activity in the Great White North. Whiel there are no eSports betting websites authorized and regulated by any local governments, like all other internet-based gambling opportunities, neither federal nor provincial law prohibits Canadians from wagering with internationally regulated websites.
2. What eSports Games Can I Bet On?
Short Answer: All the major titles, and then some.
Long Answer: The variety of eSports games you can wager on will depend on the eSportsbook you sign up with. Some provide only the most popular games, like Call of Duty, CS:GO, Dota 2, League of Legends, Overwatch and StarCraft II. Others delve much deeper into the eSporting line-up, with games like Rainbow 6, Fortnite, Hearthstone, Rocket League and Street Fighter.
3. What Types of Bets Can I Place?
Short Answer: Winner, over/under, handicaps, props, map winner, first blood, first tower, etc.
Long Answer: The type of bets available will depend largely on the eSports game you're betting on. FPS and MOBA games, for instance, have different objectives, therefore different bet types. You can learn more about these in our Synopsis of Common eSports Bets.
4. What's the Best eSports Bookmaker for Canadians?
Short Answer: MegaPari (review) or Unikrn (review).
Long Answer: This is a tough question, because the answer is subjective. It depends what you want out of the experience. I am partial to Megapari and Unikrn, but for different reasons. MegaPari only offers half a dozen of the most popular eSports titles with limited be types, but it's attached to every online gambling vertical in the book and has more payment methods. Unikrn is my go-to for dozens of eSports titles with a more diverse range of bets and odds. See their respective reviews linked above for more information.
5. Can I Depsoit with a Bank Account, Debit Card or Crypto-Currency?
Short Answer: Yes to all of the above.
Long Answer: For some reason, eSportsbooks have taken it upon themselves to give members more payment method options than the iGaming industry has ever seen before. Not only can you use the usual methods, like credit and debit cards, prepaid cards, bank account transfers and eWallets, you can use dozens of different crypto-currencies, as well.
6. Is eSports Betting an Easy Way to Make Money?
Short Answer: No.
Long Answer: Like all gambling activities, it's easier to lose than it is to win. That's the name of the game. Casinos, racetracks, sportsbooks, eSportsbooks – they would all be out of business if it were easy. However, there are things you can do – strategies you can employ – to increase your odds. Check out our Universal Tips for Picking an eSports Winner for more information.
7. How Can I Watch the eSports I Want to Bet On?
Short Answer: YouTube, Twitch, MGL, eSportsbooks, etc.
Long Answer: There are two basic ways to watch live eSports events. The most common way is to go to one of the web's live streaming services, such as YouTube, Twitch or Major League Gaming (MLG). However, if you're betting on a match, any reputable eSportsbook will host the live stream of that match as it unfolds. Thus, you should be able to do your betting and viewing all in one place.
8. Are eSportsbooks Available for Android / iOS Mobile Devices?
Short Answer: Yes.
Long Answer: We live in a digital world, ladies and gentlemen. Every eSportsbook I know of has a website optimized for seamless compatibility with all desktop and mobile operating systems and browsers. You won't even need to download an app.
9. How Often do eSports Tournaments Happen?
Short Answer: All the time!
Long Answer: In the last few years, eSports have become so phenomenally popular, organizers are setting up more and more events each year. The major video game titles alone feature daily tournaments from all different regions of the world, with exhibitions, preliminaries, qualifiers, and majors.
10. Can I Become a Professional eSports Competitor?
Short Answer: Not likely.
Long Answer: It's incredibly difficult to compete on a professional level. Most the top 1% of players aren't anywhere near good enough to compete. It takes incredible skill and dexterity to play that well. The reality is, if you're already old enough to gamble on eSports, you're probably too old to start training for eSports.
11. Can I Bet on Myself in Amateur eSports Games?
Short Answer: Yes.
Long Answer: While this isn't a typical offering of today's most reputable eSportsbooks, it is an option for members of Unikrn. To do so, you must link your Steam account and place bets with the operator's exclusive UMode feature. Unikrn offers a similar MoneyMatch mode, where you can create private lobbies and compete/bet against your friends.
12. Can I Place Live In-Play Bets on eSports?
Short Answer: Yes.
Long Answer: Just like traditional sports, most bookmakers offer live betting options for eSports, as well. You'll find these under the website's Live / In-Play betting tab.
13. Is it Hard to Get Started Betting on eSports?
Short Answer: No.
Long Answer: We explain the whole process in our step-by-step tutorial, How to Bet on eSports Over the Internet.
14. What if I Don't Know How to Read the Odds?
Short Answer: Learn!
Long Answer: Betting odds can be confusing because they come in three different formats; European decimal odds (EU), British fractional odds (UK), and American moneyline odds (US). You can learn how to read each of these on our Explanation of eSports Betting Odds.
15. How Can I Lean More about Specific eSports Games?
Short Answer: Explore our website 🙂
Long Answer: We're in the process of writing comprehensive, unbiased reviews of all the major and minor eSports video games on the market today. Here's what we've got so far. Check back soon for more.