19 May
Rambo & John McClane come to Call of Duty
CoD 80s Action Heroes Event Featuring Rambo and John McClane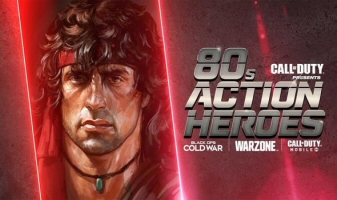 Week after week, tease after tease, Activision has finally unveiled its latest feature event. A pair of "80s Action Heroes" are headed to the battlefield in three Call of Duty titles. Players will have the option of playing as John Rambo and John McClane, two of the most bad-ass heroes to come out of Hollywood in the 1980's.
John Rambo is, of course, the United States Army Special Forces veteran played by Sylvester Stallone in the Rambo film franchise. John McClane is a New York cop with an endless supply of sardonic one-liners, portrayed by Bruce Willis in the Die Hard film series. Both will become playable characters in Call of Duty's titles, Black Ops Cold War, Warzone, and CoD: Mobile, starting May 20 at 7:00p.m. CT.
CoD 80s Action Heroes Event
Here's what we know so far. The 80s Action Heroes Event begins tomorrow evening at 7pm CT. It will run for two weeks, from May 20 to June 2. During this time, players will have the option of purchase the Rambo bundle and/or the John McClane, giving them permanent access to these iconic action heroes. But why buy it before you try it?
CoD Guns Blazing Game Mode
One of the main highlights of the 80s Action Heroes Event is a new CODM game mode called Guns Blazing. This mode will only be available for two weeks, while the event is underway. In Guns Blazing, players who rack up enough kills can transform into either of the new bad-ass heroes. Both will have an extended health bar to give players an edge, while wielding dual death machines to blast away at their enemies.
This special Guns Blazing game mode will only be available from May 20 to June 2, so players will want to take full advantage while they can. I had a chance to speak one on one with up and coming Twitch streamer, Nick "Pirali" Johnson, who was ecstatic to hear the details of this new event.
"That's really cool," said Pirali, who's been a devout fan of the Call of Duty franchise for more than a decade. "Rambo is gonna be kicking ass!"
The Rambo and John McClane Bundles
Activision has not said what kind of price tag will appear on either of its hero bundles. Judging by the typical price for a Premium Bundle, complete with the skin and a few extra in-game goodies, we can expect each to cost 2,400 CP. If the skins are available as single purchases, minus the extras, they will probably go for 1,500 CP a piece. Again, these are just educated guesses. We'll know for sure come tomorrow evening.
The Rambo Bundle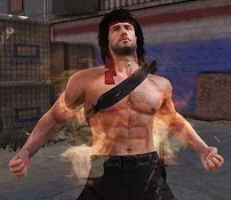 According to Activision, the Rambo bundle will come with the following features:
Epic Character: John Rambo
3 Epic Blueprints: LMG, Assault Rifle, and Knife
Epic Parachute
Avatar
Calling Card
Grenade
Tank
Profile Frame
The Die Hard Bundle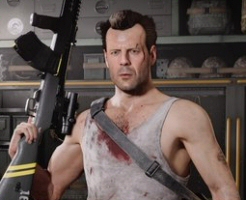 Aside from featuring the John McClane skin, the Die Hard Bundle perfectly mirrors the Rambo Bundle.
Epic Character: John McClane
3 Epic Blueprints: LMG, Assault Rifle, and Knife
Epic Parachute
Avatar
Calling Card
Grenade
Tank
Profile Frame
Both bundles will be available for purchase from 7pm CT May 20 until June 18.