28 Sep
eSports Betting on Street Fighter V Competitions
Complete analysis of Street Fighter betting for Canada's eSports fans.
Classic one-on-one fighting games were among the world's very first hard-core competitive gaming genres. The first Street Fighter game was published by Capcom in 1987. Since then, the franchise has expanded with five more games in the main series, as well as a number of spin-offs and crossovers. The latest edition, Street Fighter V: Champion Edition (a.k.a. SFV), hit shelves in February 2020, and is the subject of major competitive eSports leagues and tournaments all over the world.
While Street Fighter doesn't draw nearly the same caliber professional scene as some of the most popular eSports titles, it has a very loyal following, worthy of inclusion on some of the more dynamic eSportsbooks. A pure, unadulterated, adrenaline-fueled duel between two incomparably dexterous gamers is as authentic as electronic sports gets.
Review of Street Fighter Betting
The biggest problem with niche-market eSports like this one is a limited range of betting. Only a few eSportsbooks offer lines on SFV, and the lines they offer are limited to match winners and tournament winners. You won't find – at this time, at least – more in-depth wagering, like proposition bets. Plus, the matches occur so quickly, there's no time for in-play betting, either.
Match Winner
A straight wager on which one of two opponents will win a single-game match, or series of games in a best-of match. The greater one players skill is over another, the wider the odds between them will be.
Tournament Winner
A straight wager, placed before the start of a tournament, on which player will be crowned champion.
For more details on exactly how to conduct Street Fighter V eSports betting, please refer to the generalized betting topic:
SFV eSports Leagues & Tournaments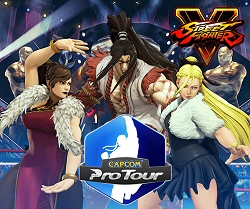 An underlying reason for the limited number of eSportsbook that offer Street Fighter V betting is the similarly limited number of professional tournaments surrounding the title. Such is the nature of niche-market eSports. But there are a few major and minor events worth looking into, and they do offer regular competitions leading up to the finals.
The most prestigious Street Fighter tournament series of them all is the Capcom Pro Tour (CPT). Tournament are played in multiple regions of the world, including Europe, Asia, Central America, North America and South America, all of which culminate into the Capcom Cup Street Fighter League World Championship. This and other popular SFV league events are listed below.
Capcom Pro Tour
Capcom Cup SFL World Championship
Evolution Championship Series (EVO-CS, canceled in 2020)
AnimeEVO Online (replaces EVO-CS 2020)
Circuito Brasileiro de Granblue (CBG) 2020 Finals
Street Fighter V Game Play at its Core
Like all past editions in the Street Fighter franchise, the game challenges players to compete head to head against other real players. A pair of fighters compete on a 2D stage, exchanging blows, dodging strikes, and usual special moves in an attempt to deplete an opponent's health meter. The last fighter standing wins.
SFV gives players 40 uniquely designed characters to choose from, including the game's most iconic figures, Ryu, Ken, Birdie, Chun-Li, Blanka, Barlog, E. Honda, M. Bison, Zangief and more. Every character is endowed with special abilities and combo moves. As such, some characters are able to overcome certain opponents more easily than others. The most skilled SFV players understand how to attack and counter-attack various enemies. This is the most prominent component that sets the world's elite aside from casual players.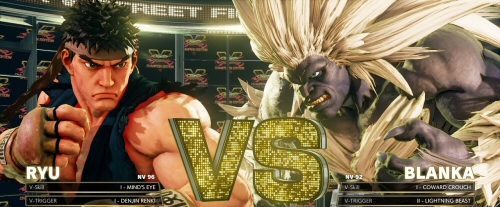 Another key to winning Street Fighter V matches is to build up momentum. Consecutive blows build a fighter's EX gauge, which grants the use of their most powerful special abilities. In contrast, fighter's build their V-gauge as they receive damage, granting the use of powerful counter-attacks to give cornered players the ability to mount a comeback.
Game Play
Each game begins with fighter selection. Once both have chosen a character they are satisfied with, they are transported to a virtual arena. A timer counts down to initiate the battle. Each player will strategically attack and defend to wipe out their opponent in a series of rounds – usually a best of 3, evolving to best of 5 in the latter stages of a tournament. The last fighter standing wins each round, and the winner of the most rounds wins the match.
How and Where to Watch Street Fighter eSports
You can expect to find a virtually unlimited throng of Street Fighter V live streams on sites like YouTube and Twitch. To view live webcasts of official SFV eSports tournaments, you'll want to visit the official channels of each event's organizers. The links below should point you in the right direction.