4 Aug
eSports Review: CS:GO Betting Canada
Guide to betting on CS:GO eSports Counter Strike Global Offensive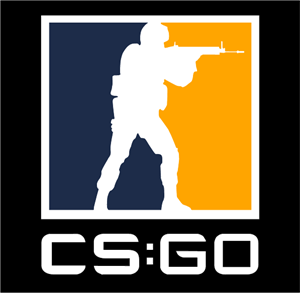 CS:GO is the universally recognized nickname for Counter Strike: Global Offensive, the MMOFPS phenomenon from Vale Corp. and Hidden Path Entertainment. Available on a multitude of platforms (Windows PC, OS X, Linux, SteamOS, PS3+, Xbox 360+), players thrive on consistent updates and valuable upgrades, not to mention some of the most realistic graphics ever witnessed in a digital game.
Global Offensive is the fourth installment in Valve's Counter Strike series, published in 2012. It was an instant hit, rising to become one of the most globally popular mass multi-player online first-person shooters ever created. It's drawn countless, masterfully skilled teams to compete in the CS:GO eSports arena, and many millions who enjoying watching and betting on CS:GO tournaments.
Review of CS:GO Betting
CS:GO competitions have been hosted to sold out arenas for years now, generating prize pools of US $1,000,000+. Its success is largely attributed to the efforts of the game's publisher, Valve Corp, for putting an intense amount of work into its flagship title. Everything about the game is true to life, right down to each hero's battle scars.
The game's premise is similar to other MMOFPS games, thrusting players into a war-torn land to complete military style objectives. CS:GO features more than 30 different weapons, tactical knives, explosives, pistols, sub-machine guns, rifles, shotguns, plus an array of equipment and gear. Half a dozen game modes and myriad maps add to the versatility of game play and competitions.
The consistency of tournaments makes CS:GO one of the top choices for eSports betting. Not only is it intensely competitive, the graphic detail is so impressive, it can be incredibly entertaining to watch, especially if you have a favorite team.
Due to the versatility of CS:GO matches, there are a number of ways you can bet on an outcome. Most go the simple, straight bet route, choosing which team they expect to win. You can also bet on a match ending in a draw, the region of the winning team, or place a handicap bet, where one team receives a match-points handicap (similar to spread betting in sports).
There are a number of special proposition bets available, as well. These include things like First Blood (which team will achieve the first kill), Knife/Pistol Round (team with first kill in opening knife or pistol round), and Top Fragger (highest scoring player).
For specific details on how to conduct CS:GO eSports betting, please refer to our previous segment:
How to Bet on eSports Video Games
CS:GO eSports Leagues & Tournaments
CS:GO has acquired such mass popularity around the world that it now features a multitude of leagues and tournament series from around the globe. They are all part of the multi-faceted Electronic Sports League, known as ESL. The ESL covers competitions for about a dozen different MMO gaming titles, hosting leagues in every major country and region of the world. There's even an Ontario ESL and Team Canada you may be interested in following.
Tournaments are constantly available to CS:GO teams. Regional tournaments and qualifiers occur regularly, leading up to a number of larger seasonal and annual tournaments and majors. Majors, organized directly by Valve, are where the real money is, featuring prize pools of $1 million guaranteed. CS:GO Majors and Tours include:
CS:GO Major Championship – Spring
CS:GO Major Championship – Autumn
ESL Fantasy Tour
ESL National Championships Tour
ESL One Tour
ESL Pro League Tour
Intel Extreme Masters Tour
CS:GO Game Play at its Core
As the MMO genre suggests, millions of people are able to enjoy Counter Strike: Global Offensive a once, via the online platform. And being among the world's most popular MMOs of all time, millions do, from every region of the world. CS:GO is an easy game to pick up and play, but a ridiculously difficult one to master. Less than 0.01% of all players are anywhere near good enough to compete on professional league levels.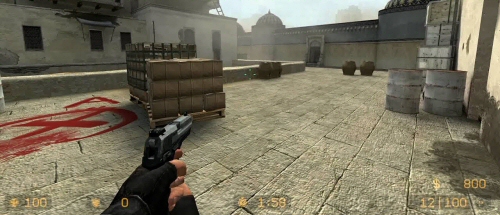 Every online game mode pits two teams against each other. There are two ways to join a team. Players can befriend one another and form their own teams, or – if a player isn't part of a team, or doesn't have enough members for a complete 5-person team – they (or their small group) will be thrust into the line-up of another team with members of equal skill rank.
Thanks to a Valve initiative in December 2018, anyone can now join the CS:GO fray for free. Anyone who had previously purchased it was given free Prime Status, while those who opted for the free version after have the option to purchase Prime Status, granting access to more game features. The Prime upgrade is $15 on Steam, while the PC edition runs about $30. Playing the game is certainly not required to bet on it, but it might give you a better appreciation for what the world's top players are competing against, and how phenomenally skilled they really are.
The best teams are, of course, those with countless hours of experience working together. They know all the maps, have mastered use of all weapons and gear, and never stray from the cooperative battle plan. These are the CS:GO teams that are worth betting on.
How & Where to Watch CS:GO eSports
CS:GO tournaments are often streamed live on all the major streaming services, like YouTube and Twitch. These are free services that don't require an account to access. To watch ESL events, however, you'll need to access those streams on Facebook, thanks to an exclusive broadcasting contract signed in 2018. Again, it's free, and no account is required to tune in. If you're a high-tech guru, you can even watch matches in virtual reality using a VR headset such as the Oculus Rift.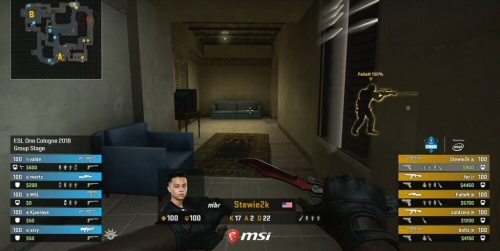 You'll find more info and official event broadcasts at these locations:
CS:GO Objectives, Game Types and Maps
There are multiple challenges, or objectives, for teams to compete in head to head. Each objective can be played on a specific series of maps. Some game modes and maps are accessible only on the PC version of the game; specifically any maps added post-release. Only live team-based objectives are available for competitive play and eSports betting.
Bomb Defusal
One team are the Terrorists, tasked with planting C4 at the bombsite. The other team are the Counter-Terrorists, charged with defending the bombsite.
Co-Op Strike
A non-competitive mission in which two players fight against terrorist bots in progressive story-line scenarios.
Danger Zone
A Battle Royale-style killing zone where the goal is simple – stay alive.
Death Match
Time-based respawning death match; team with most kills wins.
Guardian
A non-competitive mission mode where two players work in tandem to fend of 5 waves of terrorist bots.
Hostage Rescue
The Terrorist team has taken a hostage and must defend the hostage location while the Counter-Terrorist team attempts to infiltrate the location and rescue the hostage.
Wingman
A 2-on-2 game of Bomb Defusal or Hostage Rescue.
War Games
There are three types of competitive War Game modes.
Arms Race: Death match with respawns where the ultimate goal is weapon progression.
Demolition: Players proceed through weapon progression stages while running fast-paced bomb defusal.
Flying Scoutsman: Gravity reduction sends all players on a moon-bounce through the map, equipped with precision-accuracy SSG 08 rifles.
What CS:GO Teams are Worth Betting On?
This is an intensely debatable topic that deserves its own separate discussion, for which I must direct you to our…