5 Aug
TGS eSports Centre in Richmond, BC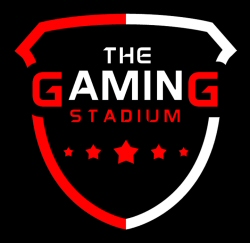 FAQ + Review of The Gaming Stadium eSports Centre in BC, Canada.
If you've been living under a rock for the last year – which, let's face it, is metaphorically plausible these days – you may have missed the launch of Canada's first eSports centre, The Gaming Stadium (TGS). The arena first opened its doors in the summer of 2019. Growth of the eSports centre was truncated by its obligatory closure the following year, but fans were accommodated by the transition to online competitions.
At time of writing, TGS remains closed to the public, but we'll keep you updated on that front. For now, let's take a closer look at what TGS is, and what it has to offer the Canadian eSports community.
The Gaming Stadium eSports Centre FAQ
We'll get things started with a brief FAQ section. Here, we aim to answer any questions you may have about the facility and its services.
1. What is The Gaming Stadium (TGS)?
TGS is a brand new eSports centre located in the heart of British Columbia, Canada. It offers approximately 8,000 square feet of "pure eSports" gaming space. Events are hosted regularly, with a variety of esports games, and real prizes for the winners.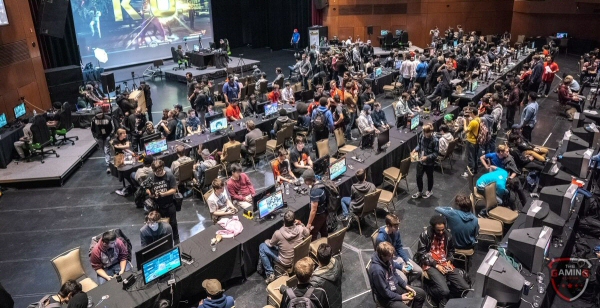 TGS spared no expense in equipping its gaming space. The arena supplies 60 optimally-equipped PCs – 48 in the standard LAN area, and 12 on the main stage.
Each PC is equipped with the following hardware and specs:
Processor: Intel I5 8600K 3.5Ghz
Storage: Kingston A1000 480GB Nvme SSD, WD Blue 1TB Desktop Hard Drive
Video Card: MSI GeForce GTX1080 ARMOR 8G OC
Memory: Kingston HyperX Predator RGB 16GB 2933Mhz
Keyboard: Alloy Elite RGB Mechanical Gaming Keyboard w/ Cherry MX RED Key Switches
Mouse: HyperX Pulsefire Surge RGB Gaming Mouse
Surface: Fury S Speed Edition Gaming Mouse Pad
Headset: Cloud™ II Gaming Headset
2. TGS Location and Hours of Operation?
The Gaming Stadium is located at 4211 No. 3 Road, Richmond, BC. You'll find it next door to the Aberdeen Skytrain Station. Its regular hours of operation are as follows:
| | | |
| --- | --- | --- |
| Week Day | Hours* | |
| Sunday | 11am – 11pm | |
| Monday | 5pm – 11pm | |
| Tuesday | 5pm – 11pm | |
| Wednesday | 5pm – 11pm | |
| Thursday | 5pm – 11pm | |
| Friday | 5pm – 11pm | |
| Saturday | 11am – 11pm | |
*Please be advised that the facility may be closed due to lockdown. Check the website for current conditions. While closed, all events on the schedule will take place online.
3. What Type of Services are Offered?
TGS is available for all sorts of eSporting entertainment. The stadium hosts special tournaments and league events. When these events aren't taking place, players can come in and make use of the computers, with the option of streaming their game play, just as they would from home. You can even book a private party or business event.
Visit the website at TheGamingStadium.com or contact TGS via email [info@thegamingstadium.com] for more information.
4. How Much Does it Cost to Play at TGS?
The cost of TGS depends on what it is you're looking to do. General game play at the arena starts at $20. Most of their tournaments, including Signature Series and Weeklies, are free to enter, but you'll need to register quickly, before all the seats fill up.
Pricing is currently unavailable for a number of services. Venue rentals, PC bookings and birthday parties are not available until further notice.
5. Can I Join the Sponsored TGS eSports Team?
You can certainly try! You'll have to fill out an application and hope for the best.
6. Can I Come Watch Others Play for Free?
Yes! Anyone can come to TGS and watch others conduct their eSports gaming, in personal or event mode. It doesn't cost anything to watch. However, audience seating is subject to availability.
7. What eSports Games are Played at TGS?
At time of writing, TGS offers the following eSports gaming titles. Check out the TGS Events Calendar for what's on the menu in the near future.
Apex Legends
Call of Duty: Warzone
Fall Guys
Free Fire
Fortnite
Garnet Chronicles
Guilty Gear -STRIVE-

Magic The Gathering: Arena
Pokemon TGC Online
Shadowverse
Smash Bros Ultimate
Teamfight Tactics
Valorant
Review of TGS eSports Centre in BC, Canada
Above we listed the facts. Now it's time to get down to the real stuff – our personal opinion of The Gaming Stadium. While we'd love to have more time to investigate this arena from the inside (and once it's an option, we most certainly will!) I'm happy to report that the brief in-person time we've had with TGS has been nothing but positive, and the online events have provided plenty of action for eSports fans in Canada and beyond.
A Little Background Info…
The Gaming Studio was the brainchild of investment group, Myesports Ventures. In July 2018, that company announced it would be building Canada's very first, dedicated esports gaming arena, just outside of Vancouver. It would take a lot of money to build something so capacious, so sophisticated, so technologically advanced. So, Myesports merged with capital pool company, Brockton Ventures, forming TGS Esports Inc.
Together, they broke ground on what would soon become an 8,000 square foot gaming centre, equipped with state of the art computer systems, massive display screens, myriad stage lighting, stadium seating – the works! On June 28, 2019, The Gaming Stadium held its grand opening. A year later, on August 5, 2020, TGS went public on the Toronto Stock Exchange, raising CA$1.58 million.
TGS for eSports Gamers – 5 Stars
The fact that TGS is the only esports centre in all of Canada is just one of the reasons it's worth of a 5-star review. This place was built by a group of people who spent years trying to organize esports events all over the country. They were constantly met with the challenges of expensive venue rentals with insufficient internet speeds and uncomfortable seating arrangements. Finally, they decided to build their own venue, giving them full control over all aspects.
How impressive you find the arena really depends on what you're expecting when you enter. TGS isn't some vast, opulent gaming space. It's not a millionaire's pet project. It's more like a really big garage with a ton of top-of-the-line, high-tech computer equipment in it.

They got all this equipment by signing partnerships with the biggest brands in the business – HyperX, Kanto, Ubisoft, Ginx, Vertagear and more. They even have a sponsorship deal through Pepsi.
So, while the view in their LAN area may not be as fancy as you'd like, the gaming chairs are extremely comfortable, the PCs are incredibly fast, the keyboard and mouse are responsive. All of the critical elements to an eSports athlete are there. And when it comes to main stage events – yes, they did splurge a little in that department.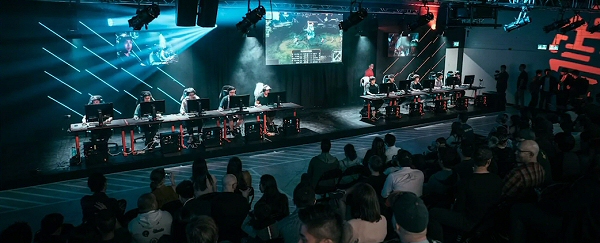 Designed for Competitors and Streamers Alike
Think of TGS as an internet coffee shop on steroids. Instead of sitting at a small, counter height table, browsing the web on the cafe's laptop, you're taking on MMO and MOBA on the stadiums awesomely equipped computers. Not only that, you can stream your game play on Twitch, just as you would form home.
These live streaming options are only available during regular operating days, when the 48-PC LAN area is set up for personal gaming. When the final stages of an event are taking place, the stadium seats come out to highlight the main stage.
How Does TGS eSports Stack Up for Viewers?
TGS was built to accommodate a video gaming community. It's not just about those who compete in esports. It's also about those who watch it. The esports audience is immense, and is growing larger all the time.
Remember back in the day when everyone asked, "Why watch other people play video games, when you could play them yourself?"
But that's kind of like asking, "Why watch football, or basketball, or baseball, when you could play yourself?" It's about watching extreme gamers – the world's very best – playing the same games we average folks love to play at home. It's about learning, being inspired, building that desire to become better, so that one day we might compete on that level. Most of all, it's entertainment!
With that said… TGS stacks up quite well in the esports viewership category. On an ordinary day, when the floor is filed with gaming tables, viewers are welcome to come in and watch others play. When a major event is going on, the stadium seating rolls out, commanding a view of the main stage.
Either way – audience entry is FREE!
The only caveat is that the stadium seats up to a maximum of 110 audience members. That may be all well and good for now, but as demand rises – and it will rise – I foresee a critical expansion in their future. At the least, I'd like to see TGS become a franchise, opening esports gaming centres in Canada, the US, and everywhere else the world needs them.