20 Aug
Review of Unikrn eSports Betting Canada
Unikrn eSports Review: What's hot and what's not about Unikrn.com
New eSports betting platforms are exploding onto the market right now. Today, we'll be taking an up-close and personal look at the Unikrn eSports betting platform. Canada represents a vast, legal market for this iGaming vertical. Unikrn was among the first to provide Canadians with eSports betting software, among a host of other features for both video game players and punters.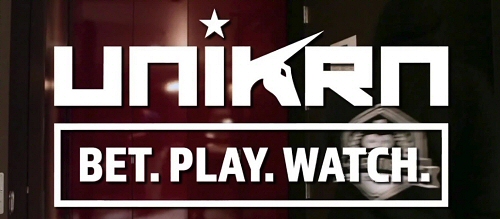 Unikrn eSports Review: What's Hot & What's Not
It takes more than an ingenious brand logo to get a thumbs up from our eSporting experts (but on that front, nice job!) We'll take a look at everything Unikrn has to offer the Canadian eSports community, from games and lines, to features and ease of navigation, noting the pros, the cons, and everything in between.
The Basics: Under the Hood of Unikrn eSports
Unikrn was established in 2014 by former investor, advisor, and Microsoft partner Rahul Sood (now the CEO of Unikrn), along with Pinion Co-Founder and former CEO Karl Flores (now CPO/CMO of Unikrn). Together, Sood and Flores came up with the concept for this unique eSportbook experience. Their vision was so intriguing, it drew multi-million dollar investments from Shark Tank's Mark Cuban and Hollywood superstar Ashton Kutcher. With $10 million in start-up funds, the site exploded onto the web shortly thereafter.
Unikrn is headquartered in Seattle, Washington (USA) and holds a remote gaming license from the Isle of Man Gambling Supervision Commission. The organization is a proud supporter of the eSports Integrity Coalition (ESIC); an approved partner of the UK Gambling Commission. The website is HTML5 optimized for seamless coptimization across all platforms and operating systems; desktop, and mobile. In July 2020, Unikrn solidified its reputation for legitimacy and responsibility by partnering with the iGaming community's oldest and most respected software firm, Microgaming.
The website offers multiple betting modes.
Unikrn eSportsbooks: Bet on professional eSports league matches from 30+ popular PC and console video gaming titles.
UMode Betting: Play and bet on your own matches (requires linking of a Steam account to track game play).
MoneyMatch: Compete and bet against friends in head-to-head and tournament matches (all competitors must link their Steam account to Unikrn).
Virtual eSports: Place bets on random replays of actual matches from fan-favorite eSports games.
Unikrn Casino: Play and bet real money on a variety of online casino games (blackjack, baccarat, roulette, video poker, slot machines, etc.)
What's Available to Canadian Unikrn Members?
Unikrn provides a host of services that is far more diverse than any other eSports brand of its kind. Due to regulatory demands, some regions of the world have access to more features than others, such as the opportunity to bet and win real money, versus the accrual of rewards points that can only be spent on the website.
I'm happy to report, Canada is among the less restrictive iGaming jurisdictions of the world. Canadians are able to conduct real money eSports betting in the expansive Unikrn eSportsbook. We can also access special features like UMode and MoneyMatch, Unikrn Connekt, and the Unikrn Casino. You'll learn a lot more about these features as you continue reading our comprehensive review of Unikrn's eSports platform.
Who Else Can Join Unikrn?
eSports enthusiasts from all over the world can sign up an account at Unikrn. However, not everyone will access to all of the operator's betting privileges. Everyone who is eligible to sign up can bet with the in-house Unikoin Silver currency and participate in the Unikrn Connekt rewards system, collecting points towards valuable giveaways. Those in wholly unrestricted countries, like Canada, Ireland, the UK, and a few others, are able to access all of the operator's eSports products, including real money betting.
Who Can't Play at Unikrn?
There are some jurisdictions where Unikrn is off limits. According to the website, individuals from these locations are strictly and legally prohibited from all activities on the site:
Afghanistan
Angola
Belarus
Benin
Bolivia
Burkina Faso
Burma / Myanmar
Burundi
Cameroon
Central African Rep

Chad
Congo
Cote d'Ivoire
Cuba
Eritrea
Ethiopia
Gambia
Guinea
Guinea Bissau
Haiti

Iran
Iraq
Israel
Kenya
Liberia
Libya
Madagascar
Mali
Mozambique
North Korea

Pakistan
Sudan
Syria
Tajikistan
Tanzania
Turkey
Ukraine
Virgin Islands
Zimbabwe
Suffice it to say, if you don't live in one of the countries listed above, you can join Unikrn and enjoy at least some, if not all, of their exciting eSports activities.
Unikrn Deposit & Withdraw Methods
Canadians are provided with an impressive list of ways to make a deposit into a Unikrn account. Eight of them are traditional payment methods, like credit/debit card, bank transfer and e-wallet; (Visa, MasterCard, Interac, PayPal, Skrill, etc.) The rest are made up of today's most common crypto-currencies – such as BitCoin, Ethereum, and LiteCoin – as well as the brand's native Unikoin Gold (UKG). Unikrn chose to create its own digital currency to give their members a more diverse range of payment options, and to spice up their rewards program by presenting UKG as an occasional incentive.
There aren't quite as many ways to cash out your winnings, but certainly enough to get the job done for any genuine Canadian eSports fan. Unikrn withdrawal methods for Canadian members include IBAN, MuchBetter, Skrill, and crypto-currency conversion. The following chart depicts all traditional (cash based) and crypto-currency (digital) payment options, noting the deposit and withdrawal eligibility of each. Note that you can press on any digital currency's abbreviation to see its current market value via CoinMarketCap.com.
| | | |
| --- | --- | --- |
| Traditional Payment Options | For Deposit | For Withdrawal |
| Bitpay | | |
| IBAN | | |
| Interac | | |
| MasterCard Credit / Debit | | |
| MuchBetter | | |
| Neteller | | |
| PayPal | | |
| Skrill | | |
| Visa Credit / Debit | | |
| Crypto-Currency Options | For Deposit | For Withdrawal |
| | | |
| | | |
| | | |
| | | |
| | | |
| | | |
| | | |
| | | |
| | | |
| | | |
*UKG cannot be withdrawn for its cash value. It is a native crypto-currency designed for spending on the Unikrn website. However, if you've deposited with any other crypto-currency, UKG can be withdrawn in the same crypto-currency you deposited in.
Complete List of Video Games to Bet On at Unikrn
As of writing, Unikrn offers direct league betting lines on the follow 32 eSports video game titles, listed alphabetically for your convenience.
Apex Legends
Arena of Valor
CoD: Warzone
Halo
Injustice

King of Glory
Mortal Kombat
NBA2K
NHL-Esport
PES
PUBG
PUBG Mobile
Quake

Smash Bros.
Starcraft: Broodwar
Teamfight Tactics
UFC 3
VALORANT
World of Warcraft
Unikrn Casino Games
If you're interested in playing some side games in the Unikrn Casino, you'll find hundreds of titles from major software brands like Habanero, Playtech, Pragmatic Play and more. Choose from RNG and live casino table games like blackjack, roulette and baccarat. The slot machine menu – the bulk of any online casino – contains well over 200 titles.
Ways to Bet on Unikrn eSports Leagues
The most common way to bet on eSports is to wager on the professional leagues of popular video games. It's the purest form of wagering on eSports, and the closest thing to betting on traditional athletic sporting events. Unikrn makes it as easy as possible, and no matter what types of bets you choose, you can watch the matches take place live directly on the Unikrn website.
The website provides this through its Unikrn eSportsbooks, featuring wagers on all the video gaming titles listed above. With so many professional leagues constantly competing in everything from exhibitions, to preliminary qualifiers, to championship finals, there's always a wide range of contests to bet on. At any given time, you can expect an average of around 200 matches, including live events and virtual (historical) eSports.
Front-page betting offers straight win bets (best of 1, best of 3, best of 5, etc.) on a variety of games. Tap on the Bet Live option for any listed match to see a selection of specials, handicaps, over/under totals, and more. Depending on the type of game (i.e. MMOFPS or MOBA), you can expect to find all the usual wagering options, like Map Winners, First Tower, Correct Score, and others.
A Note about Virtual eSports
Virtual sports aren't just random, RNG-generated matched. They are replays of historic matches that took place over the last many years. When betting on virtual eSports, you'll get to select the game, but to prevent cheating, you won't be told the team names. You just have to pick a side. Once your bet is placed, the match video is streamed, just like a live match would be. In this way, it's entirely fair and unpredictable.
Bet on Yourself in UMode & MoneyMatch
UMode is the most unique feature Unikrn has to offer. Launched in 2018, UMode gives players the opportunity to bet on themselves in global match play. Finally, you don't have to be an elite member of a pro eSports league to compete for cash.
To be clear, you cannot bet on other players in UMode – only yourself. That would create potential match-fixing issues. Betting on yourself means that you must incorporate all of the skill you can muster, and encourages the constant betterment of those skills.
Only certain games and game modes are available in Unikrn UMode. For example, you can bet that you will win a Solo match, or place Top 10 in Solo, in Fortnite. You cannot bet on Duos or Squads, where another player's performance could impact yours. In League of Legends, you must compete in ranked matches, ensuring that your adversaries are equally skilled.
Eligible UMode games and markets include:
Title

Markets

CoD:Warzone

Match Win
Number of Kills & Win
Top 10
Number of Kills & Top 10

Counter-Strike:GO

Match Win
Top Killing Spree
1 or no Deaths & Win

Dota 2

Match Win
Top Killing Spree
1 or no Deaths & Win

Fortnite

Solo Map Win
Solo Top 10 (min 1 kill)
Number of Kills & Solo Win
Number of Kills & Solo Top 10

Halo 5

Match Win
Number of Kills & Win
Over KDR & Win
Number of Grenade Kills & Win

League of Legends

Match Win
Top Killing Spree
1 or no Deaths & Win

PUBG

Match Win
Solo Top 10
Number of Kills & Solo Win
Number of Kills & Solo Top 10

PUBG Mobile

Match Win in TPP
Win a Match in FPP
Solo Top 10 in TPP
Solo Top 10 in FPP

Starcraft II

Win 1v1
Double Win 1v1
Triple Win 1v1
Quad Win 1v1

Teamfight Tactics
Compete & Bet Against Friends
MoneyMatches allow you to bet on games against your friends and family. Choose an eSport title from those available, create a lobby, invite your friends, and let the games begin. Each friend will need a Unikrn account, linked to their Steam account, to place their wagers. You can bet on a heads-up match, or compete tournament style, setting up entry fees and prize pools.
Eligible MoneyMatch games include:
Apex Legends
CoD: Warzone
Destiny 2

PUBG
PUBG Mobile
Teamfight Tactics
Unikrn Connekt – No Bets, Just Rewards
Unikrn Connekt is another feature, similar to UMode, but without the betting. Your can earn rewards just for playing eligible games on your connected Steam account. The better you perform and progress through ranks (performance requirements vary by game), the more rewards you get.
The rewards system is developed to deliver progressively higher rewards for progressively higher in-game rankings and accomplishments. Rewards come in the form of points. These points can be used in various ways, including tournament entries, Loot raffle entries, and other valuable exchanges.
Eligible Unikrn Connekt games include:
Clash of Clans
CoD:Warzone
Welcome Bonuses, Rewards & Other Promos
Unikrn bonuses and promotions vary by the mode in which you bet and/or compete. Below is a basic overview of the current bonus offerings by game mode.
First-Time Deposit Welcome Bonus
If you sign up for the eSportsbook or UMode (available only in the real-money jurisdictions like Canada) and make your first deposit, you'll receive a 3x match bonus. The minimum deposit is $10, and the maximum bonus is $60. That means if you deposit $10, you'll get a $30 bonus, starting with $40 as your total balance. Or, make a your first deposit of $20 to get a $60 bonus; total of $80 to start.
As for wagering requirements, Unikrn requires the amount of the deposit plus bonus be turned over one time, at odds of 1.50 or higher, before becoming eligible for withdraw.
UKG Depositor's Welcome Bonus
Unikoin Gold, or UKG, is the proprietary, native crypto currency of Unikrn. To encourage more people to use it, the website offers a special UKG depositor's welcome bonus. It is geared towards more tech-savvy players who understand how to use crypto wallets, or are at least willing to learn.
After setting up a UKG Wallet, new members can purchase up to 10,000 UKG (equal to about CA$170 at time of writing), and receive a 300% deposit bonus of up to 30,000 UKG on top of it. The wagering requirements for those who choose to make their first deposit in a UKG Wallet are 3x the amount of the deposit + bonus combined.
Unikrn Connekt Rewards
Unikrn Connekt does not utilize cash or UKG. There is no betting in this mode. Players instead compete to earn rewards points that be exchanged for various things. See Unikrn Connekt – No Bets, Just Rewards above for more details.
Unikrn Loot
The Loot feature is a selection of items that can be won. Members can enter daily giveaways using the points they earn in competitions. The Loot list includes things like 200-1500 UKG, a CD Key for the Sims 4 on Origin, Minecraft for Windows 10, Steam gift cards, and a throng of weapons, skins, avatars and other wearables/equipment for the most popular games in eSports.
Important Note: Make sure to read over the terms of any bonus before you accept it, and follow whatever rules are laid out for them. Breach the terms, and the bonus is forfeit.
Versatility and Response Quality of Customer Support
Unikrn's customer support service has its positive points, as well as some short-comings. Users have three options to get answers to any questions they may have:
Live Chat
Every online gambling portal should have a live chat support option, and Unikrn does. But there are two potential problems. First of all, their live chat is only available from the hours of 8:00am to 11:00pm (CET). That's not too big of  deal, although 24/7 is the industry standard for major operators. The worse problem is stated directly on the Live Chat access page: "Typical response time is 15-60min". That's a long time to wait for what's supposed to be the fastest support option.
Email Support
Pressing the 'Contact' link at the bottom of any Unikrn.com webpage will bring up a form you can fill out to email the support desk. I've used this on two occasions – once as a test for the purpose of this review, and once to ask a genuine question. The average response time was just under 2-1/2 hours. That's on par with the industry average of 2-3 hours. As for professionalism, I can't say enough about Lane, the representative I spoke with. He answered all of my questions in a friendly and knowledgeable manner.
Help Centre
Your other alternative – and the one that you should probably turn to first – is to click the Help Centre link, also found at the bottom of every page on the website. The Help Centre presents an extensive knowledge base with topics including bet types, money bets, accounts, payments, UMode, Unikoins, and much more.
Although the Help Centre provides a great deal of information about every feature on the site, it's not 100% comprehensive. If, for example, you want to know what deposit and withdrawal options are available to Canadian members, the Help section directs you to log into your account and visit the Banking section to see what's available. This is because the operation caters to players from so many different countries, it would be virtually impossible – or at least a pain in the neck – to maintain an up-to-date list for every jurisdiction. For questions such as these, you're going to have to use one of the support contact methods above to pose your query.
The Bottom Line – Synopsis of Unikrn Pros and Cons
The majority of Unikrn's features are fantastic, giving punters from most regions of the world an opportunity to participate in eSports in one way or another, even if their local laws don't provide for real money eSports bets. The ability to earn points that can be converted into actual prizes – or at least the chance to win some pretty cool loot – is certainly better than nothing. On the other hand, some aspects of the Unikrn platform could use some polishing. Below, we'll take a quick look at what's hot, and what's not, based on all the evidence weighed above.
Pros – What's Hot!
Excellent range of eSports games and leagues to bet on.
All common bet types supported.
Bet on yourself with UMode (10 games supported).
Compete and bet directly with friends in MoneyMatch (17 games supported).
Unikrn Connekt rewards game play without betting (14 games supported).
Canadian access to all Unikrn service, including real money bets.
Good range of payment methods.
Many crypto-currencies supported, including native UKG.
Fully licensed and regulated.
Mobile-compatible website.
Features an online casino vertical.
Recently partnered with iGaming juggernaut, Microgaming.
Cons – What's Not!
Customer support speed below average.
Live chat isn't 24/7.
No reload bonuses for existing members.
Long list of restricted countries.