10 Aug
Review of Betting on #1 eSport Call of Duty
The data miner's ultimate guide to Call of Duty betting on eSports leagues.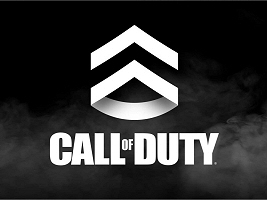 Of all the electronic sports games enjoyed by millions of fans all over the world, none has ever attracted the same level of consistent stardom than the Call of Duty franchise. Since the launch of the very first Call of Duty game in October 2003, the series has continually sold over 20 million copies annually worldwide. With stats like that, you can just imagine how competitive league play is.
There are dozens of organized pro CoD leagues engaging in regular tournaments all over the world. Every eSports betting website offers odds on these games, with a throng of wagers and prop bets to choose from. Being a mass multi-player first-person shooter (MMOFPS), it's easy to follow the action in a live stream video, even if you've never played before.
Review of Call of Duty Betting
Call of Duty is a highly versatile game. By that, I mean it can be played in single-player campaign mode, team play with a group of friends, or as an individual jumping into a team-based game with random allies. Not only that, there are a multitude of objectives to compete for. The newer a game is in the nearly two-decades old series, the more objectives and options you're going to come across.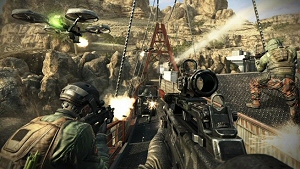 With this in mind, there are many, many ways to place a bet on a Call of Duty game. The market gets especially active during major events and finals, with regularly scheduled fixtures available to keep things interesting in between. As the first mass multi-player online first person shooter (MMOFPS) to gain universal eSport fame, you can rest assured there is never a shortage of CoD leagues to wager on.
The types of bets most commonly available are:
Straight Win Bets
These are bets placed on an individual match in which the punter choose which team they think will win. The odds are rarely even as eSports bookies decide the favorite, and set the odds accordingly.
Outrights / Futures
Outrights (a.k.a. futures) must be placed at the start of the season. This long-term, high-paying bet requires the punter to pick which team they believe will win an entire league series, start to finish.
Propositions
Prop bets are propositions, or specials, that can revolve around all sorts of occurrences in a match or league. Punters can bet on whether these specific events will happen. For example, First Blood is a prop bet on which team will get the first kill. Map Winner is a bet on who will win a specific map during a best-of-# match series. These bets can get more intricate, too, such as whether a certain team will reach 30 kills, or the top scorer for a team or match.
In-Play Bets
In-play bets are like prop bets except that they can be placed during an active match. They can be placed on a range of topics, like which team member will defuse a bomb, or within what time frame it will be done. Another in-play betting option might be whether a player will get revenge on the enemy who killed them last.
For more details on exactly how to conduct Call of Duty eSports betting, please refer to our previous segment:
CoD eSports Leagues & Tournaments
As I've stated already, Call of Duty is the largest, most competitive of all eSports classes. There are dozens of leagues competing in Call of Duty preliminaries and championships all the time, all over the world. Smaller leagues exist in almost every major country, with larger ones competing by region, and of course, world wide championship series that combine only the highest ranking teams from ever corner of the globe.

Some of the largest Call of Duty leagues, hosting multiple events throughout the year, include:
Call of Duty Game Play at its Core
The greatest thing about Call of Duty – in my opinion, and surely that of many others – is that the game play itself never really changes. Year after year, new editions come along. The maps change, the story lines evolve, the graphic quality and range of equipment grow, but the core mechanics are always the same.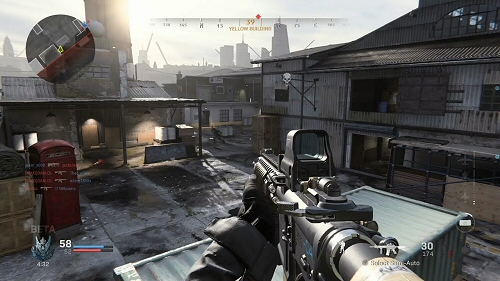 On the negative end of that spectrum is, again, the annual release of a new CoD game. Its creators are clearly capitalizing on the popularity of the series, but that hasn't stopped fans from purchasing – often pre-ordering – every title once it hits the physical and virtual shelves.
Once a new game hits the market, that doesn't spell the end of its predecessors. Some do become obsolete, especially when their consoles are replaced by new models, but many of them are still enjoyed by fans and eSport competitors alike.
Game Play
Over the years, the variety of match types have grown, but the general play is the same. As a first person shooter, players maneuver different maps, using a variety of weapons to eliminate enemies and complete an objective.
Some of those objectives (but not nearly all) include Team Deathmatch (team with most kills in a given time frame); Free For All (every man for himself, most kills wins); Hardpoint (team to control specific locations for the most time); Capture the Flag (team to capture the enemy's flag and bring it back to their own flag location).
CoD PC Games – 16 and Growing
The original Call of Duty (2003), released for PC, PS3 and Xbox 360, was based around World War II, as was Call of Duty 2 (2005), Call of Duty 3 (2006), and CoD: WWII (2017). The Warfare Series began with CoD 4: Modern Warfare (2007). That evolved into CoD: Modern Warfare 2 (2009), CoD: Modern Warfare 3 (2011), and eight years later, a reboot of CoD: Modern Warfare in 2019. In the meantime, a few spin-offs of the Modern Warfare genre included CoD: Advanced Warfare (2014) and CoD: Infinite Warfare (2016).
Another popular series was launched following the publication of Call of Duty: World at War (2008). The storyline for that game was continued under the titles CoD: Black Ops (2010), CoD: Black Ops II (2012)), CoD: Black Ops III (2015), and CoD: Black Ops 4 (2018).
The only standalone PC game in the series, Call of Duty: Ghosts, was launched in 2013. It is believed developers Infinity Ward chose not to continue this game as a series due to mixed reviews and a a largely negative response to the story's ending.
The 16 PC games in the series, in order of release date, are as follows. Note that games released for console and/or handheld devices only are not listed.
| | | |
| --- | --- | --- |
| No. | Title | Year |
| 1 | Call of Duty | 2003 |
| 2 | Cal of Duty 2 | 2005 |
| 3 | Call of Duty 3 | 2006 |
| 4 | Call of Duty 4: Modern Warfare | 2007 |
| 5 | Call of Duty: World at War | 2008 |
| 6 | Call of Duty: Modern Warfare 2 | 2009 |
| 7 | Call of Duty: Black Ops | 2010 |
| 8 | Call of Duty: Modern Warfare 3 | 2011 |
| 9 | Call of Duty: Black Ops II | 2012 |
| 10 | Call of Duty: Ghosts | 2013 |
| 11 | Call of Duty: Advanced Warfare | 2014 |
| 12 | Call of Duty: Black Ops III | 2015 |
| 13 | Call of Duty: Infinite Warfare | 2016 |
| 14 | Call of Duty: WWII | 2017 |
| 15 | Call of Duty: Black Ops 4 | 2018 |
| 16 | Call of Duty: Modern Warfare (Reboot) | 2019 |
How and Where to Watch Call of Duty eSports
Hundreds of people stream live CoD game play every day on Twitch, YouTube and MLG. If you're looking for official eSport league streams, you'll find them at these locations.
What Call of Duty Teams are Worth Betting On?
This is an intensely debatable topic that deserves its own separate discussion, for which I must direct you to our…