19 May
How to Play Casino Games on an iPhone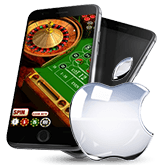 Whether you like Apple or not, it's hard to argue that they build some of the best smartphones on the market. From lightning-fast processors to quality design features, iPhones are (almost) worth the money you pay for them. Now days, iPhones are capable of doing just about anything a desktop computer can do, including playing real money casino games.
How to Play Real Money Casino Games on iPhone
There are two ways to go about playing casino games on iPhone. You can download an app, or access the games instantly in your mobile browser. We'll teach you how to access each of these, and some other important steps you need to know to enjoy a safe, secure iPhone casino experience.
Disclaimer – Not all forms of gambling are legal in all provinces of Canada. The legal age to gamble also varies by province. Breaking the law is a serious matter. The information provided on this website is meant for educational purposes only, and we will not be held liable for any irresponsible / illegal activity on your part. Know the gambling laws in your province and follow them. The following pages provide more information on Canadian gambling laws:
1. Choose How to Play Casino Games on an iPhone
First things first, you need to decide which form of casino access works best for you. Some people love using apps. Others prefer to keep their internal storage space as free as possible. Either way, the game play experience is the same. Let's take a closer look at these options…
iPhone Casino Apps
As the not-so-old saying goes, "There's an app for that!" Almost every online casino worth mentioning has a downloadable app these days; two of them, actually – one for Apple iOS, and one for Android. What's not so easy is finding the download links to get them.
App stores have different policies for different regions of the world. In the UK, every app imaginable is available. In the US, legal definitions can make them highly restricted. If you're in Canada like me, real money casino apps are available on the App Store, but you'll have a hard time differentiating between the real ones, and the social gaming apps that don't pay cash winnings.
You're better off going directly to the source. First, you'll need to choose your online casino. You'll find more information on that in the next section – How to Find a Safe iPhone Casino. Then, look for their mobile section and press on the Apple logo to download the app.
iPhone Casino No Download
If you're tired of clogging up your phone with one app after another, you'll be glad to know that the recent shift to HTML5 has resulted in omni-optimization for all operating systems, desktop and mobile. The same games that have been played on a Windows computers are the same games that can now be played on an iPhone or iPad, Android devices, even Blackberry and Linux / Ubuntu operating systems.
HTML5 essentially replaced Flash-based gaming, making it possible for anyone using a compatible browser (Safari, Chrome, Firefox, Opera, Edge, etc.) to play casino games without having to download any software.
2. Finding a Safe Casino for iPhone
Online and mobile casino safety is paramount to a positive experience. The security of your personal and financial information must come before all other factors when choosing where to do your iGaming.
Fortunately, modern technology has become secure enough that the majority of us do some form of online banking on a weekly, if not daily, basis. Whether it's paying bills, buying merchandise, or sending money to a loved one, online casinos use the same protocol – at least, the reputable ones do.
There are a few key qualities to look for in a distinguished mobile casino operator. Age is one. The longevity of a company says a lot about its customer satisfaction rating, especially in such a competitive industry as this one. A few years of positive service reviews can go a long way. Most important of all, though, is an operator's regulatory guidance.
Gambling sites that are regulated in European countries tend to be the most reputable of all. They are held to the highest legal requirements in the world. Failure to comply with player protections can result in anything from a massive fine to license suspension. The strictest regulators of all are the UK and Malta, so I suggest your search start, and end, with operators licensed in both or one of those jurisdictions.
For additional tips on picking the right casino:
3. How to Register a Casino Account
The single most important thing you need to understand before registering an online casino account is that you cannot lie on the form. You must use your correct name, your correct address, and your correct date of birth. If anything is fabricated, or accidentally misspelled, you could face trouble down the road.
At some point – before cashing out any winnings – you will have to prove that you are who you say you are. Copies of a photo ID and utility bill in your name will be required. Depending on your payment method of choice, you may have to provide verification of that as well. Long story short – don't bother lying, because you will get caught, sooner or later.
That being said, the process is extremely easy. All you have to do is fill out the info on the form. Name, address, date of birth, email – all the usual stuff. You'll need to verify the email address to activate the account. If you don't see the email from the casino, check your spam/junk folder. Odds are, that's where it landed. Be sure to set the casino's email address as a safe sender so you receive future emails regarding support, promotions, and other useful information.
4. iPhone Casino Banking & Payment Methods
Choosing a payment option shouldn't be too hard. Most of us already have a preferred way of paying for stuff over the internet. If you use Interac in your day to day transactions, see if it's available. If you prefer debit card purchases, or Instant eChecks, don't stop now. Stick with what you know and trust.
To make your first deposit, tap your way to the cashier section, select deposit, and choose the method that suits you best. You should not have to worry about the security of the transaction. So long as you've completed due diligence in selecting a safe gambling website – and you employ intelligent safety measures of your own, creating strong passwords and never sharing them with anyone – security will not be an issue.
Fill in the payment form with the amount you wish to deposit, submit the payment, then follow any other instructions provided. Your account will be credited within a few seconds of completing the purchase. You should also be given a sizable bonus for making a first-time deposit. Be sure to read the fine print to take full advantage of this extra betting cash.
Here's some extra reading if you need help choosing a payment method:
5. Learn the Games Before you Play for Money
This should go without saying, but I'm going to say it anymore. Don't place a cash bet on a game you don't understand. This is one of the beauties of learning how to play casino games on an iPhone. You can play each and every game for free, for as long as you want. Simply choose to play in Practice or Demo mode, instead of Real Money mode. How many land-based casinos do you know that offer this option?
Reading rules is great, but there's no easier way to really learn how to play casino games than the hands-on method. If it turns out you don't like the game, you'll never lose money playing it. Or, if it turns out you love the game, you'll know exactly what you're doing before placing that initial bet.
Part of knowing the games is understanding the best way to play them. The internet is a fantastic resource for learning casino game rules and strategies. With that in mind, we've compiled a collection of reference articles detailing:
How to Play and Win…
6. Please Play Responsibly
A responsible gambler is one that is mindful of their game play and bankroll, and consciousness enough to make smart decisions. There are several factors that impact into these qualities, calculating good game choices, strategic betting and, of course, proper bankroll management.
Knowing what you can afford to spend on your gambling entertainment, and never exceeding that budget, is the most important thing of all. Set aside extra money specifically for this purpose, and only deposit what you can afford to lose. That way, if Lady Luck abandons you, there are no dire consequences for your actions.
Entertainment should be the number one goal. Win or lose, if you've had a fun time doing it, it was worth the risk. In this regard, I say play the games you enjoy most. At the same time, however, it's important to understand that some games have far better odds than others. Playing a fun game with a 95% RTP (a.k.a. theoretical return to player) is a lot smarter than playing a fun game with a 75% RTP. Both have a house edge – 5% and 25% respectively – but the latter is likely to eat through your bankroll much faster than the other.
Picking high RTP (low house edge) games is good. Playing them with the right strategy to ensure maximum RTP is even better. Just like knowing the rules and managing your bankroll, gambling strategically is the responsible thing to do.
Finally, here's some additional info on low-edge casino games: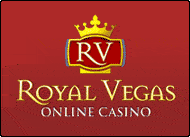 Royal Vegas is our editorial pick for safe Canadian gaming. Currently offering a good range of Canadian deposit options, everything from prepaid gift cards, to eCheck, instadebit and visa/mastercard. That, and a world-class gaming experience, with countless table games, strong variety, and even live dealers. The brand has been in the business for a decade long.