29 Apr
How to Play Bingo Online and Win Money
Rules, Odds and Tips on How to Win Online Bingo Games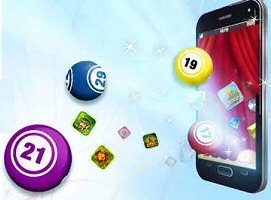 Bingo is a classic game of communal proportions. "The more the merrier!", so they say. It's got all the qualities traditional social gaming enthusiasts look for – cheap entertainment, adrenaline pumping excitement, plus a chance to win a sizable cash prize; like the lottery, but with reasonable odds. Now, you don't even have to leave home to enjoy it.
How to Play Real Bingo Games Online
Assuming you already know how to play the game, converting to online play should be a breeze. In the following sections, we'll provide you with all the information you need play real-money bingo with friends and other people online. All you need is a steady internet connection and a computer or mobile device to access the games.
Disclaimer – Not all forms of gambling are legal in all provinces of Canada. The legal age to gamble also varies by province. Breaking the law is a serious matter. The information provided on this website is meant for educational purposes only, and we will not be held liable for any irresponsible / illegal activity on your part. Know the gambling laws in your province and follow them. The following pages provide more information on Canadian gambling laws:
1. How to Choose a Safe Bingo Site
Online bingo operations are nothing like the land-based variety we've become so accustomed to. They aren't all run by religious organizations trying to raise money for a good cause. You cannot trust them just because they appear to be trustworthy. Unfortunately, everything on the internet must be circumspect, thus it takes a bit of due diligence on your part to ensure you're joining a safe and secure internet bingo site.
The good news is that it doesn't take much to separate the good from the bad these days. Thanks to the ever-expanding regulation of iGaming around the world, all you really have to look at is the licensing info. A site that is licensed in a reputable jurisdiction can be trusted. One licensed in a disreputable jurisdiction – or worse, not licensed at all – should not be trusted. And, if that licensing info is clickable, you can instantly verify whether it's genuine.
So, the question is, which licensing jurisdictions can be trusted?
First, the short answer…
The provincial gaming regulator of the Canadian province in which you reside (e.g. British Columbia Lottery Corp, LotoQuebec, Ontario Lottery and Gaming Corp, etc).

United Kingdom Gambling Commission (UKGC)

Malta Gaming Authority (MGA)

Gibraltar Betting and Gaming Association (GBGA)

Isle of Man Gambling Supervision Commission (GSB)

…pretty much all of the European-based remote gambling authorities.
The Long Answer
If you prefer, here's the long answer, explaining why some jurisdictions are more reputable than others. For the record, the jurisdictions you should avoid, due to lax (sometimes non-existent) player protections, are:
…pretty much any South American jurisdiction.
If you still harbour doubts or concerns, please see our in-depth exercise on how to spot a rogue gambling site for more information.
2. Bingo Account Registration & Payments
Setting up a bingo account and making that first deposit isn't difficult. If you can follow basic instructions, it should only take a few minutes at most.
Account Registration
From the homepage, look for an option that says Join, Register, Sign Up, or something to that effect, and press on it. You'll see a form with a series of input boxes. These will include things like name, email address, physical address, date of birth, etc.
Fill in each box with the requested information, and be sure to check back over each required field (these will be marked with an (*) asterisk) for accuracy. If any of the information is incorrect, you're going to come into problems down the line, especially when making a payment, so don't rush through it.
Note that lying on the registration form is a terrible idea. If you're not old enough to playing online bingo (i.e. of legal gambling age), don't bother trying. You will have to verify your identity at some point, and when you do, you'll be cut off. I assure you this will happen before you get your hands on any winnings.
Processing Payments
To play for real money, you'll need to purchase cards with real money. This means you'll need to load some cash into your account to buy bingo cards with. And, if you win, you'll want to cash out those winnings.
Deposits: If you visit the Banking/Cashier section, you'll see a list of available deposit options. Choose the one that suits you best, then follow the instructions provided. Once you submit he payment, your account should reflect the funds instantly, or within a few moments at most.
Withdrawals: The same steps can be followed to cash out winnings. Visit the Banking/Cashier page, choose your preferred withdrawal method from the list, and follow the instructions. In some cases, the method used to deposit will automatically be set as your preferred withdrawal method. The time it takes to receive your money will depend on the method used. There is generally a 48-hour pending period, followed by a 1-5 day processing period. Read the transaction details prior to submission for a more precise timeline.
Identity Verification
If you've chosen a reputably licensed online bingo site (as instructed in Step #1 above), you will need to verify your identity at some point. Some sites require verification within 72 hours of account registration. Others require it any time before a withdrawal can be processed. Whatever the case, here's what you can expect.
You will be asked to provide the operator with a copy of a bank statement and/or utility bill that is in your name (the name you registered with), and addressed to you (the address you registered with). If you deposited with a debit card, you may need to provide a copy of that as well. These documents can usually be faxed or scanned and emailed to the operator. So long as you are who you say you are, and are of legal age to gamble, this should be a sensible and painless experience.
3. Playing the Online Bingo Games
Now for the fun part – playing the games! Whether you're logging in from a desktop computer with a full-size browser, or a mobile device with a miniature screen, the experience is pretty much the same. However, if you're the type that enjoys playing a large number of bingo cards at once, I have to recommend a computer, or at least a mobile tablet, for easier viewing.
Navigating the site should be a simple process. The Menu will list all the different sections, including games. In this section, all types of games and coverage patterns, as well as special promo games, like jackpots, guarantees, and multiple-winner rounds, should be displayed.
Since most online bingo sites are international operations, you're likely to find more than the North American favorite, 75 Ball Bingo, on the menu. European preferred 90 Ball Bingo may also be available, as well as a quicker 80 Ball variation. If you wish to play these, but are not familiar with them, a rules section will be provided for you.
Playing Your First Game
Choose a game and you'll be whisked into a virtual bingo room. The first thing you'll need to do is buy bingo cards for the game. The instructions for this should be clearly marked, along with the price per card and any specials they may be running, such as BOGO, or B1G1 (buy one get one free), or B2G1, etc.
If you haven't funded your account yet to buy cards, please refer to the Processing Payments section in Step #2 above.
Once your cards are bought, all that's left is to wait for the next game to begin. A timer will count down. You can always chat with the other players in the room while you wait.
When the game begins, all of your cards will be displayed. The more you bought the smaller they will be, to make room for them all. Here's the kicker though – you do not have to daub every called number on every card. You certainly can, if it increases the excitement, but you don't have to.
Online bingo games come with an auto-daub feature you can toggle on/off. The cards constantly shift so that the nearest to winning are displayed at the top of the page. And, if you win on a bingo card – whether you've daubed it correctly or not – you will be compensated for the win. In fact, if you've bought cards for a game, you don't even have to be present to play it out. If your numbers come up, you will be paid for the win. Even if you get disconnected during a game, a win is always a win.
4. Strategies to Win Bingo Games More Often
I know what you're probably thinking – this is bingo, not blackjack. Once the game starts, there's nothing you can do. There's no smarter way to mark your numbers; no realistic way to increase your odds of winning. While that's true, there are things you can do before a game starts to maximize your profit potential.
4 Tips to Help You Win Online Bingo More Often
Avoid Peak Hours: This is simple logic. The more cards that are purchased for a game, the lower your odds of winning. At peak hours, there are going to be a lot more people (and a lot more cards) to compete against.

Buy More Cards: The more cards you buy for a game, the higher your odds of winning become, especially if you're following strategy rule #1. If there are 200 cards in play, and 4 of them are your, you have a 1 in 50 chance of winning. If you own 10 of those cards, your odds increase to 1 in 20. I'm not recommending you buy more cards than you can afford, but do consider your odds when purchasing.

Take Advantage of Promotions: Bingo sites love to offer free cards, usually in the form of "buy that many, get this many free". Take full advantage of these offers when they come along because, once again, the more cards you have in play, the higher your odds of winning a prize.

1tg & 2tg Games: Some operators will offer bingo games with "1 to go" (1tg) and "2 to go" (2tg) prize pools. These games award the largest portion of the prize pool to those who bingo first, and reserve another portions for all players who had 1tg or 2tg when the game ended. These games offer you a better chance of winning at least a small prize, which will help keep your bankroll stocked while you continue to play for the outright win.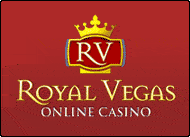 Royal Vegas is our editorial pick for safe Canadian gaming. Currently offering a good range of Canadian deposit options, everything from prepaid gift cards, to eCheck, instadebit and visa/mastercard. That, and a world-class gaming experience, with countless table games, strong variety, and even live dealers. The brand has been in the business for a decade long.