11 Dec
Perceptive Perspective: Laws of Gambling Online in Ontario
The educated gamblers guide to online gambling laws Ontario.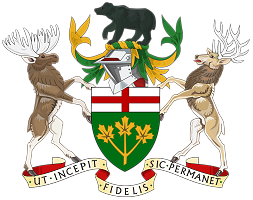 Gambling is one of the most historically famous pastimes in the world. When the great Venetian explorer John Cabot arrived here in 1497, he discovered the natives participating in various gambling games. During colonization, British soldiers were known to be avid gamblers, although King Richard III had outlawed the activity in the 14th century, especially among troops. In his eyes, gambling was merely a distraction from the greater goal.
In 1867, when Canada became a self-governing nation, lawmakers adopted similar prohibitions. The Criminal Code of 1892 formally outlawed all gambling. That slowly changed over the next century, to the point that Ontario now regulates almost all wagering activities, including lottery, bingo, casino, poker and limited sports betting. The province even launched its own online gambling website – with all of these options – in January 2015.
Is Online Gambling Legal in Ontario?
There's one area of the law that remains a mystery to many Ontarians. It's rather obvious that gambling is legal (for anyone age 19+). There are many casinos and race tracks, lottery and Pro-Line retailers, all over the province. We also know that online gambling is legal, because Ontario hosts its own iGaming websites, PlayOLG.ca.
The mysterious part is whether it's legal or illegal to use online gambling sites regulated outside of Canada? Provincial laws clearly state that, if you use a Canadian-based gaming site, it must be regulated in your own province. For example, Ontarians can use PlayOLG, but they can't use BC's PlayNow.ca. In reverse, BC players can join PlayNow, but not PlayOLG.
But what about international online casinos? Places like 888 Casino, Royal Vegas and William Hill? These are globally recognized, distinguished and wholly licenced operators. They just aren't licenced in Canada. Can Canadians legally play at these sites?
Online Gambling Laws Ontario
The unique thing about Ontario's gambling laws is that provincial lawmakers have very little to do with them. For the most part, gambling is a federal matter. The Criminal Code determines that all gambling is illegal, unless authorized by a province or territory. Even then, Canada decides who can authorize and regulate gambling, and how to do it.
Let's take a quick look at relevant gaming laws found in the Criminal Code.
This section, Part VII, Disorderly Houses, Gaming and Betting, defines gambling related terms.
| | |
| --- | --- |
| 197 (1) In this Part, | Meaning |
| Bet means a bet that is placed on any contingency or event that is to take place in or out of Canada, and without restricting the generality of the foregoing, includes a bet that is placed on any contingency relating to a horse-race, fight, match or sporting event that is to take place in or out of Canada; (pari) | A "bet" is a wager on any skillful competition, such as sporting events and horse racing. Chance may be an element, but skill dominates in these contests. |
| Game means a game of chance or mixed chance and skill; (jeu) | A "game" is a gambling activity where chance dominates the outcome, with or without any element of skill. This includes all casino games like slot machines, blackjack, video poker, etc. |
How Ontario Regulates Online Gambling
For this, we turn to Section 207.
| | |
| --- | --- |
| 207 (1) …it is lawful | Meaning |
| (a) for the government of a province, either alone or in conjunction with the government of another province, to conduct and manage a lottery scheme in that province, or in that and the other province, in accordance with any law enacted by the legislature of that province; | Ontario is capable regulating any form of gambling ("lottery scheme") defined by the Criminal Code. The government grants that power to its provincial regulator, Ontario Lottery and Gaming Corp (OLG). |
What Ontario Law Says About Gambling
Ontario's most current version of the Gaming Control Act 1992 isn't even worth quoting. Everything within this document deals with "gaming sites" (online or on land) that are "registered" with and "licenced" by the OLG. Any "gaming site" not registered/licenced falls under the jurisdiction of the Criminal Code of Canada.
What Does It All Mean?
There's a big difference between being perceptive about the laws of online gambling, and knowing from which perspective to judge them. Gambling laws are a federal matter, not provincial. Ontario province merely chooses which forms of gambling they wish to authorize locally.
This means that Ontario can decide what operations are permissible, and which are illegal, within its borders. However, only the Canadian government can decide what's legal and illegal outside of Ontario. And unless an online gambling operation is physically located somewhere within the confines of Canada, even the federal government has no jurisdiction over it.
To put it simply, internationally regulated gambling operators are not breaking any laws by accepting Canadian players. This is the stance our nation's gaming law experts have taken. In their expert opinions, no online gambling laws Ontario applies will affect that. Unless the federal government amends the Constitution and/or takes international operators to court, that's not going to change.
Disclaimer: Please note that we are not lawyers, and are not qualified or attempting to offer legal advice. The following is our personal interpretation of current legislation. For precise clarification of the laws in Ontario and/or Canada, please contact an attorney or local authorities.
#1 Canadian-Friendly Casino

Jackpotcity.com  is our editorial pick for your gaming needs. Currently offering an entire suite of casino games, as well as a wide range of Canadian deposit options, JackPotCity truly offers world-class gaming.