4 Dec
The Convoluted Legality of Online Gambling in Nova Scotia
Demystifying the Online Gambling Laws in Nova Scotia, Canada in 2022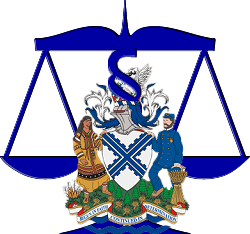 Nova Scotia is the second smallest of Canada's provinces; one of three maritime provinces, and one of four that make up the Atlantic Canada region. But like the rest of the nation, an abundance of its adult citizens enjoy gambling entertainment over the internet. Whether it's legal to partake in such activities – that's another matter altogether.
It's perfectly legal to gamble online in Nova Scotia, so long as you meet or exceed the required age limit of 19. Being one of the Atlantic provinces, residents have access to ALC.ca, an internet gaming website run by the Atlantic Lottery Corp. But the opportunities on that website don't quite match up with what the iGaming industry's 'rest of world' has to offer.
iGaming at Home and Abroad
At present, the ALC provides online lottery sales for number draws, plus a variety of digital instant win tickets. iBingo and PRO-LINE sports (singles, parlays, futures, etc.) are available, along with a full suite of online casino games. While the casino has grown to a much more impressive size since its launch, it fails to offer any notable incentives for new players.
Fortunately, gambling online with internationally regulated websites is perfectly (and legally) acceptable in Nova Scotia. The door is wide open to NS residents, who are welcome to enjoy larger websites and greater promotions with the world's most reputable casino, poker, and sportsbook operators.
The following review of Nova Scotia's online gambling laws will explain why betting at offshore, internationally regulated casinos is legal. Or perhaps more importantly, why it isn't illegal. To do so, we turn to the literature on provincial and federal gaming legislation.
Online Gambling Laws in Nova Scotia
Nova Scotia's Alcohol, Gaming, Fuel, and Tobacco Division of Service is in charge of regulating all gambling-related activities under Part II of the Gaming Control Act. The Gaming segment of the AGFTD website specifies much of its rules and responsibilities. It also clarifies the fact that the Criminal Code of Canada governs the majority of its regulations.
The Criminal Code of Canada is the legislation that permits provinces to be involved in gaming activities. The Code defines a lottery scheme as any plan or proposal in which a person disposes of valuable property through a mode of chance. As such, a lottery scheme as defined in the Code would contain the following three elements:

The disposition of property (a prize).
Any mode of chance whatsoever involved in obtaining the prize (chance).
Consideration exchanged for a chance to win the prize (i.e., paying money for a chance to win a prize).

It is important to remember that, generally speaking, under the Criminal Code of Canada gambling is illegal. That same Code creates exceptions to this general rule, and it is under these exceptions that provincially licensed gambling occurs.
Gambling & the Criminal Code of Canada
All relevant information is found in the Criminal Code, Part VII, Disorderly Houses, Gaming and Betting. This section defines gaming and betting, and how provinces can regulate such activities. I've provided the pertinent areas of this legislation, and a brief meaning, below.
Legislation

Meaning

197. Interpretations

"bet" means a bet that is placed on any contingency or event that is to take place in or out of Canada, and without restricting the generality of the foregoing, includes a bet that is placed on any contingency relating to a horse-race, fight, match or sporting event that is to take place in or out of Canada

A "bet" applies to pari-mutuel betting, sports betting, race betting – betting on anything that involves athletic skill.

"game" means a game of chance or mixed chance and skill;

A "game" is anything that involves chance, or a combination of chance and skill (i.e. casino games and poker). Note that Nova Scotia refers to both of these as "Lottery schemes", and has authorized them for regulation.

202. Everyone commits an offence who
(e) engages in book-making or pool-selling, or in the business or occupation of betting, or makes any agreement for the purchase or sale of betting or gaming privileges, or for the purchase or sale of information that is intended to assist in book-making, pool-selling or betting;

Engaging in a gambling activity that is not authorized in Nova Scotia is illegal.

207. Permitted Lotteries
(1) Notwithstanding any of the provisions of this Part relating to gaming and betting, it is lawful

(a) for the government of a province, either alone or in conjunction with the government of another province, to conduct and manage a lottery scheme in that province, or in that and the other province, in accordance with any law enacted by the legislature of that province;

Nova Scotia can create laws authorizing any betting or gaming activity defined by the Criminal Code, and share those activities with other provinces per cross-border agreements. This is precisely what the ALC's online gambling website provides for eligible AC provinces.
What Does It All Mean? 
There's some very important information to be discerned from these laws. Some of it is implied; some is stated outright. I'm not a licensed attorney, nor am I trying to give accredited legal advice. But it's worth noting that several gaming law specialists in Canada have arrived at the same conclusion.
Only gambling activities that aren't authorized are illegal. Nova Scotia authorizes most forms of gambling in one way or another (online and/or on land). These include lottery, casino, poker, bingo, and some forms of sports betting. Therefore they are permissible.

An online casino that is located offshore (with no physical presence in Canada) is not under the jurisdiction of Nova Scotia, or Canada. If under proper regulation – even if that regulation occurs at an offshore location, such as Gibraltar, Isle of Man, Malta, or the UK – and conducting gambling games that are legal in Nova Scotia, the ambiguous nature of the law does nothing to prohibit these operators from accepting Canadian players.
Disclaimer: Please note that we are not lawyers, and are not qualified or attempting to offer legal advice. The following is our personal interpretation of current legislation. For precise clarification of the laws in Nova Scotia and/or Canada, please contact an attorney or local authorities.
#1 Canadian-Friendly Casino

Jackpotcity.com  is our editorial pick for your gaming needs. Currently offering an entire suite of casino games, as well as a wide range of Canadian deposit options, JackPotCity truly offers world-class gaming.