13 Nov
Legal Constraints of Internet Gambling in Manitoba, Canada
What Canadian Law Books say about Manitoba Online Gambling in 2022.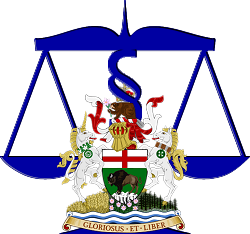 Canada's internet gambling laws are often misconstrued by the projected views of each provincial government. Some provinces have given the impression—if not outright stated—that gambling at an international website is illegal. However, the law books don't seem to agree.
There are several reasons why Manitoba and other provinces and territories of Canada fall into what professional gambling analysts considered a 'grey area' of the law. For one, these laws are mandated on multiple levels. First by the federal government, then by the corresponding laws of each province. Furthermore, until a legal dispute actually arises in the court system, there's no definitive clarification to determine whether offshore casinos are illegal.
It Did Happen Once…
Only one case has ever been tried in Canada revolving around an illegal online casino. That company, Starnet Communications International, was found guilty of illegal gambling in 2001 by the BC Supreme Court. However, the only reason that operation was deemed illegal was because it had a physical presence in Canada.
Although licenced to operate by the government of Barbuda, Starnet had a local office in Vancouver. Thus we know for certain that an unauthorized online casino cannot have a physical presence in Canada, and accept Canadian customers. That is most definitely illegal.
As for most other Manitoba-facing online casinos who don't have offices in Canada, they certainly don't seem to be breaking any laws. Hundreds of internet gambling sites are housed and regulated offshore, and have accepted Canadians for years, yet no government has gone after them.
Let's see exactly what the gambling laws of Manitoba, and Canada's Criminal Code, have to say on the matter.
Gambling – Criminal Code of Canada
According to the Criminal Code, all forms of gambling are illegal unless authorized by a particular province or territory. The federal government defines various forms of gambling, and what constitutes illegal gambling, in lieu of authorization.
As per the Criminal Code, Part VII, Disorderly Houses, Gaming and Betting:
| | |
| --- | --- |
| 197 (1) In this Part, | Meaning |
| Bet means a bet that is placed on any contingency or event that is to take place in or out of Canada, and without restricting the generality of the foregoing, includes a bet that is placed on any contingency relating to a horse-race, fight, match or sporting event that is to take place in or out of Canada; (pari) | A bet applies to all athletic competitions of skill, such as sports betting, pari-mutuel horse racing, etc. |
| Game means a game of chance or mixed chance and skill; (jeu) | A game is any gambling contest that relies mostly, or entirely, on chance. All casino games fall into this category (slot machines, blackjack, baccarat, roulette, etc.) |
Defining Illegal Gambling in Canada
The following excerpts are taken from the Criminal Code, Part VII, Section 202, Betting, Pool-Selling, Book-Making, etc.
| | |
| --- | --- |
| 202 (1) Every one commits an offence who | Meaning |
| (e) engages in book-making or pool-selling, or in the business or occupation of betting, or makes any agreement for the purchase or sale of betting or gaming privileges, or for the purchase or sale of information that is intended to assist in book-making, pool-selling or betting; | This section applies to operators, and deals specifically with 'betting'. It could feasibly be construed that anyone who places a sports bet online with an offshore operator is "engaging in book-making". This should not apply to placing a wager on a 'game' at an online casino. |
| (g) imports or brings into Canada any information or writing that is intended or is likely to promote or be of use in gambling, book-making, pool-selling or betting on a horse-race, fight, game or sport, and where this paragraph applies it is immaterial | This section deals with the promotion of all forms of gambling. An unauthorized gambling operator cannot specifically promote service in Canada, or to Canadians. |
| (h) advertises, prints, publishes, exhibits, posts up, or otherwise gives notice of any offer, invitation or inducement to bet on, to guess or to foretell the result of a contest, or a result of or contingency relating to any contest; | Same as above. |
Manitoba Online Gambling Laws
Next, we'll look at the other dominant factor – the internet gambling laws in Manitoba, Canada. The Liquor and Gaming Authority of Manitoba (LGA) states:
"The Criminal Code (Canada) prohibits gambling that is not authorized through provincial legislation; this authorization is given to the Government of Manitoba through The Liquor and Gaming Control Act."
The Liquor and Gaming Control Act defines all gaming that is authorized and regulated in Manitoba. It does not deal with any unauthorized activities. Thus we must fall back on the Criminal Code of Canada to determine what is and is not illegal.
There is one item of interest in Manitoba's regulations, though. Under Part 2, Section 9, Agreements with other jurisdictions, the Act states:
"With the approval of the minister, the authority may enter into agreements with the government of a province or territory, or an agency of that government, respecting the regulation of liquor or gaming."
This is important because Manitoba did just that in 2012. The government entered into an agreement with British Columbia that allows Manitobans to participate at Playnow.com, the provincially regulated online gambling website of the BC Lottery Corp.
What Does it All Mean?
As I said earlier, Manitoba—all of Canada, for that matter—falls into a grey area of the law when it comes to online gambling. But there are a few points in the laws above that we can piece together to come to some pretty clear conclusions.
Online gambling is not illegal in Manitoba. Residents age 19+ can play legally at BCLC's Playnow.com. (Learn more about British Columbia online gambling laws

.)

Manitoba laws rely on Canada's Criminal Code to determine what constitutes illegal gambling. Canadian law does not expressly prohibit players from accessing international online casinos.
Offshore casino operators are violating the law only if they have a physical presence in Canada, and/or specifically promote their service in Canada.

No player, or operator, has ever been prosecuted for illegal online gambling in Manitoba. This is most likely due to jurisdictional restraints, wherein a provincial government cannot go after a company that is operating legally within its own jurisdiction, when that jurisdiction is outside of Canada.
Disclaimer: Please note that we are not lawyers, and are not qualified or attempting to offer legal advice. The following is our personal interpretation of current legislation. For precise clarification of the laws in Manitoba and/or Canada, please contact an attorney or local authorities.
#1 Canadian-Friendly Casino

Jackpotcity.com  is our editorial pick for your gaming needs. Currently offering an entire suite of casino games, as well as a wide range of Canadian deposit options, JackPotCity truly offers world-class gaming.