20 Dec
Online Gambling in Saskatchewan, by the Law Books
Saskatchewan Online Gambling Laws: What you can and can't (legally) do.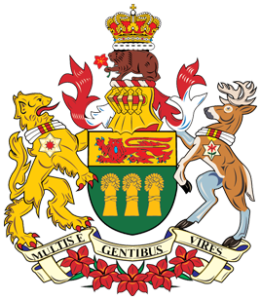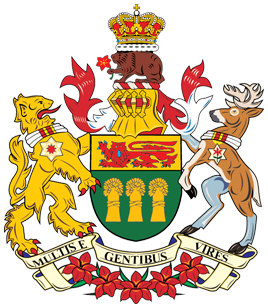 Online gambling laws can be a tricky thing, especially here in Canada. In Saskatchewan, the legal climate surrounding internet gambling is a bit cloudy. The way the legal system works – split across federal and provincial levels – isn't helping matters.
You see, the legality of gambling is defined by the Criminal Code of Canada. That piece of legislation defines different forms of gambling, and determines that they are all illegal. Cut and dry, gambling is illegal in Canada. Unless, that is, a provincial government chooses to authorize specific forms of gambling.
Provincial lawmakers, like those in Saskatchewan, only have so much rope to work with when legislating gambling laws. They can define what they wish to authorize and regulate. They can then write laws as to how to regulate, and who is in charge of regulation. Those regulators can provide licences to appropriate gambling services. The province can also impose punishments against any gambling operator that does business in the province without a licence.
What they cannot do is create penalties for any gambling business that operates from outside the province. That is out of their jurisdiction, and left in the hands of the federal government.
In the case of online gambling sites located offshore, they are not breaking any existing Canadian laws. Therefore without a constitutional amendment, it's unlikely they can deem it illegal. Let's take a closer look.
What the Criminal Code says about Canada Online Gambling Laws
Unfortunately, the Criminal Code doesn't say much at all. It doesn't reference the internet whatsoever, due to the antiquated nature of the laws. What it does do is define the different forms of gambling, and how provinces can authorize them.
Part VII, Disorderly Houses, Gaming and Betting
| | |
| --- | --- |
| 197 (1) In this Part, | Meaning |
| Bet means a bet that is placed on any contingency or event that is to take place in or out of Canada, and without restricting the generality of the foregoing, includes a bet that is placed on any contingency relating to a horse-race, fight, match or sporting event that is to take place in or out of Canada; (pari) | A bet refers to any wager on an event where skill is the dominant factor, such as sports betting and pari-mutuel racing. |
| Game means a game of chance or mixed chance and skill; (jeu) | A game refers to any form gambling in which chance (luck), is the dominant factor, regardless of a lesser element of skill. These include all casino games (slot machines, blackjack, video poker, etc). |
| 202 (1) Every one commits an offence who, | Meaning |
| (e) engages in book-making or pool-selling, or in the business or occupation of betting, or makes any agreement for the purchase or sale of betting or gaming privileges, or for the purchase or sale of information that is intended to assist in book-making, pool-selling or betting; | It is illegal to operate a gambling business in Canada, unless the operation has a licence from the province in which it is located. |
| 207 (1) …it is lawful | Meaning |
| (a) for the government of a province, either alone or in conjunction with the government of another province, to conduct and manage a lottery scheme in that province, or in that and the other province, in accordance with any law enacted by the legislature of that province; | Saskatchewan has the right to authorize any form of gambling ("lottery scheme") it sees fit, and may enter into agreements with other provinces to conduct gambling jointly (such as the current agreement to share online gambling services between BC and Manitoba). |
Saskatchewan Online Gambling Laws
Only one form of online gambling is authorized in Saskatchewan, and that's the provincial lottery. However, the gambling laws of Saskatchewan relate only to gambling services that are located, authorized and licenced within the province. They have no jurisdiction over gambling operations outside their borders.
What Does It All Mean? Is Online Gambling Legal in Saskatchewan?
Due to the ambiguity of the laws in Canada and Saskatchewan, it is most definitely not illegal to gamble over the internet. Obviously, the provincial online lottery service is 100% legal. All other internet gambling (online casino, poker, bingo, sports, etc.), although not expressly legal, is not illegal either.
Saskatchewan, like other Canadian provinces, falls into what we call a 'grey area' of the law. It's not legal. It's not illegal. And if it's not illegal, there's no penalty for it.
The only way to deem online gambling illegal in Saskatchewan would be for the federal government to amend the constitution, or to press criminal charges against an offshore online gambling operation. In the two decades online gambling has existed, neither has happened.
There was a single case in 2001 in which an operator was brought up on charges. That operator, Starnet Communications International, was deemed illegal by BC Courts. Not due to Canadain player acceptance, because it had a "physical presence" in Canada. The operator was based and licenced in Antigua, but held a separate office in Vancouver.
Long story short, Canadian and Saskatchewan online gambling laws do not prohibit online gambling, therefore it is not illegal. So long as the operator of the gambling website has no physical presence in Canada, no breach of law is taking place by accepting players from this province. Until Canada challenges them in the high courts, or amends the constitution, that's not going to change.
Disclaimer: Please note that we are not lawyers, and are not qualified or attempting to offer legal advice. The following is our personal interpretation of current legislation. For precise clarification of the laws in Saskatchewan and/or Canada, please contact an attorney or local authorities.
#1 Canadian-Friendly Casino

Jackpotcity.com  is our editorial pick for your gaming needs. Currently offering an entire suite of casino games, as well as a wide range of Canadian deposit options, JackPotCity truly offers world-class gaming.