12 Jul
What Canadian Banks allow Online Gambling?
Learn what Canadian banks allow online gambling, and the available methods of deposit and withdrawal.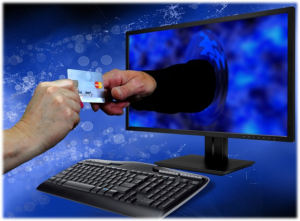 Online gambling can be a sore subject in Canada. Players love it, and several provinces encourage their citizens to participate at their respective, self-regulated iGaming websites. At the same time, those governments disdain the the use of international online casinos. It's not illegal, but it sure cuts into provincial cash flow.
Since internet gambling isn't illegal, you might assume that all Canadian banks allow online gambling. However, that's not the case. Most banks that are headquartered within the boundaries of the nation have no qualms with facilitating online gambling deposits. Those based below the 49th parallel, governed by our American neighbors to the south… not so much.
The problem stems from a US legislative document known as the Unlawful Internet Gambling Enforcement Act. Enacted in late 2006, the UIGEA made it illegal for US banks to knowingly facilitate monetary transfers for international (illegal) online gambling websites.
As a result, US-based credit card companies like Chase put a stop to it. Even if you live in Canada, you won't be able to use a Chase-branded Visa card to deposit at an online casino. The transaction will be declined, leaving you searching for an alternative deposit method.
What Canadian Banks Allow Online Gambling?
To answer this question, we must first look at Canadian financial institutions with base operations located here in the True North. It's okay if the card issuer has additional offices in the US, so long as the headquarters are on Canadian soil.
There are five major financial institutions that make the list. They are known as the 'Big Five Banks of Canada', and include:
Bank of Montreal (BMO)
Bank of Nova Scotia (Scotiabank)
Canadian Imperial Bank of Commerce (CIBC)
Royal Bank of Canada (RBC)
Toronto-Dominion Bank (TD)
However, only four of the Big Five Canadian Banks allow online gambling at international websites.
Scotiabank Says 'No' to Online Gambling Abroad
The Bank of Nova Scotia, aka Scotiabank, is perfectly happy to facilitate online gambling payments, so long as the deposit is going to one of Canada's provincially regulated iGaming websites.
Therefore, players in British Columbia and Manitoba are limited to to PlayNow.com, citizens of Ontario to PlayOLG.com, and members of Quebec to EspaceJeux.com.
According to the terms laid out in the company's 'Day-to-Day Banking' guide:
"We reserve the right to prevent use of your account without notifying you in advance if we suspect illegal, unauthorized or fraudulent use of the account, including transactions relating to illegal internet gambling."
Scotiabank gift cards won't make the cut either. Under the Visa Gift Card Cardholder Agreement, the company states:
"Only online gambling transactions conducted at gaming sites owned and operated by Provincial/Territorial Governments/agencies can be authorized. All other online gambling transactions will be declined."
Apparently Scotiabank considers internet gambling at offshore casino websites to be illegal—despite there being no laws on the books to back it up. Using a Scotiabank bank account, or Scotiabank-branded credit card or gift card, to facilitate payments to known international online casinos will be met with rejection.
4 Big Five Canadian Banks Allow Online Gambling
That leaves us with BMO, CIBC, RBC and TD Bank. It may seem like a small number of Canadian banks allow online gambling, but in the greater scheme of things, these banks serve the vast majority of Canadian residents.
The Royal Bank of Canada (RBC) is the largest banking institution in the nation, with branches in 50 countries. It has more than 16 million customers, and is perfectly happy to facilitate online gambling transactions to both homegrown and offshore gambling websites.
The Canadian Imperial Bank of Commerce (CIBC) ranks second largest. With operations in Canada, Asia, Europe and the Caribbean, this bank provides services to around 11 million customers, and values those who enjoy wagering with offshore operators.
Next up is TD Bank, a national commercial bank serving personal and small business accounts from 1,100 offices across Canada. TD welcomes over 10 million customers, and doesn't care whether they deposit at international online gambling websites.
Bank of Montreal (BMO) rounds out the list. It is the oldest financial institution in the country, dating back to its meager beginnings in 1817. BMO has 900+ branches across Canada, and more than 7 million customers in its ledger.
Accepted Canadian Bank Payment Methods
If you hold an account with any of the above listed Canadian banks that allow online gambling transactions, you have a few options for making payments.
Each of these banks can issue Visa credit cards to their account holders. These Visa cards are accepted forms of payment at just about every online casino in existence. Feel free to use them for deposits. Likewise, Visa debit cards are available to all account holders. They can also be used at most online gambling sites.
eCheck / ACH deposits are the equivalent of writing a paper cheque, but without the paper and pen. They work by entering the bank's name, transit number and institution number, along with your bank account number (all found on your paper cheques). Again, the payments are instant, but can't be used for withdrawals.
Direct bank transfers are another popular form of deposit, and can also be used to facilitate withdrawals. A bank transfer deposit can be completed in just a few seconds. However, bank wire withdrawals can take anywhere from 4 to 14 business days to complete.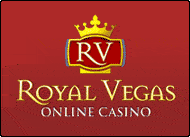 Royal Vegas is our editorial pick for safe Canadian gaming. Currently offering a good range of Canadian deposit options, everything from prepaid gift cards, to eCheck, instadebit and visa/mastercard. That, and a world-class gaming experience, with countless table games, strong variety, and even live dealers. The brand has been in the business for a decade long.
About the Author
Admin: