23 Apr
No-Strategy Casino Games with Low House Edge
Easy casino games with lowest house edge, no strategy required!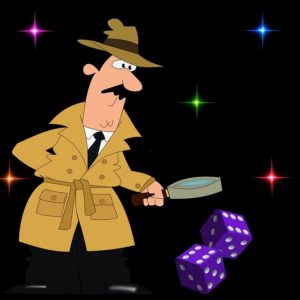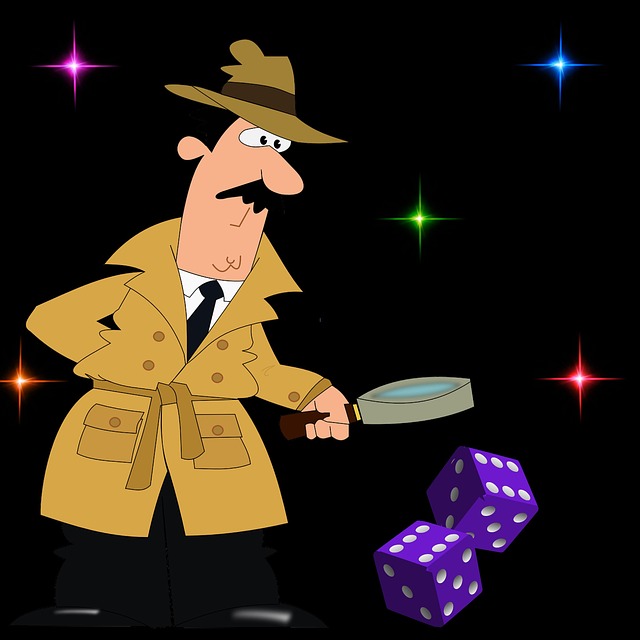 There are a few universally-recognized facts about casinos. Number one, every game has a house edge. There's no such thing as a player's edge, or casinos wouldn't be in business. Number two, there are some games where an in-depth strategy can reduce the house edge to near nothing. And number three, far more than half of all casino goers do not want to expend the mental strain it takes to apply such strategies.
Last week, we talked about the most profitable online casino games. That discussion also revolved around playing games with the lowest house edge. However, most of them would require at least a moderate level of strategy to achieve that low edge. Today, we're shifting gears.
Easy Casino Games with Lowest House Edge
This time, our list caters to live and online gambler who prefer 100% entertainment. You won't find blackjack or video poker on this list. No, this one is for players who want the best odds of winning on no-strategy casino games with a low house edge. If that sounds like you, please read on, and best of luck!
#1 Online Slot Ocean Princess – 0.93%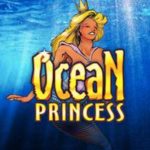 I know, you're probably shocked. A slot machine on the list of lowest house edge casino games? And in first place, no less? Inconceivable! But it's true. Playtech's Ocean Princess Slot, available only online at Playtech-powered online casinos, is the lowest house edge game with no strategy to speak of.
As we all know, slot machines are the easiest games to play. Insert credits, press spin, repeat. It's this very concept that makes us believe they all have a terrible house edge. For the most part, that's correct, but sometimes – in very rare instances – an online slot machine can have a surprisingly low edge.
Note that I've ignored low-edge slots made by virtually unknown companies. There are a few of them, but their availability is scarce, and often supplied by equally unknown gaming websites. Playtech is a major brand that powers hundreds of online and mobile casinos. Thus you'll have no trouble finding a reputable website to play Ocean Princess.
#2 Baccarat Banker Bet – 1.06%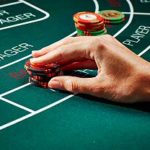 Baccarat is the easiest card game you'll come across in any casino. That's because players don't "play" baccarat. The dealer handles all decisions for both hands, based on precise house rules. The player's only job is to place a bet on one of those hands.
The Banker bet has the lowest house edge of 1.06%. That includes the 5% commission you'll have to pay on each winning Banker bet; enforced because the house rules clearly favor the Banker's hand. Conversely, betting on the Player hand has a 1.24% house edge, while betting on the Tie has an abysmal house edge of 14.36%. In baccarat game's with a Big Six bet option, that's another bad one at 11.11%.
Online or on land, this one is a no-brainer. Bet on the Banker every time, and with a little luck, you could win some decent cash.
#3 Baccarat Player Bet – 1.24%
See above…
#4 Craps Don't Pass / Don't Come – 1.36%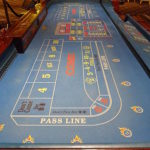 The Don't Pass Line bet in craps comes with a none-too-shabby 1.36% house edge. You rarely see people making this bet in a land-based casino. That's because it's considered very bad manners to go against the shooter. You'll get some nasty looks for it, at the least. At online casinos, however, there are no other players to stare you down. Thus the 1.36% edge – on a multi-roll bet that transfers over to the Don't Come bet following the come out roll – is the best one at the table.
If you are playing in a land-based casino, betting on the Pass Line / Come isn't a bad option, either. It has a similarly low house edge of 1.4%.
Furthermore, if you can take odds on Pass/Come and Don't Pass/Don't Come bets, the odds bet will have a 0% house edge! I won't get into the details, since the whole point of this is not to strain your brain. Look further into that topic if you want 🙂
#5 Craps Place 6 or 8 – 1.52%
Another somewhat favorable craps bet is a Place bet on 6 or 8. Aside from rolling a 7, these two numbers have the highest potential to come up. A Place bet on either of them pays 7 to 6, which puts the house edge at 1.52%.
The next best no-strategy casino game comes in at over 2%, which isn't too great. So, that about wraps up our our list of no-strategy casino games with lowest house edge. Good luck!
#1 Canadian-Friendly Casino

Jackpotcity.com  is our editorial pick for your gaming needs. Currently offering an entire suite of casino games, as well as a wide range of Canadian deposit options, JackPotCity truly offers world-class gaming.