14 Dec
PEI Online Gambling and the Law
Cognizant Review of PEI Online Gambling Laws: What's really legal?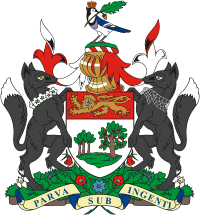 Prince Edward Island is the smallest of all Canadian provinces. Made up of one main island, and 231 smaller islands, it only encompasses 5,686 square kilometers. If you happen to live there, you probably already know that. What you may not know, however, is whether it is legal to gamble online in Prince Edward Island.
It's a fairly common question, really. Atlantic Lottery Corp launched its internet lottery and instant win gaming site a few years ago, so we know that, to some extent, online gambling is legal in PEI. However, to what extent – that's the big mystery.
Limited Online Gambling with ALC
The ALC website presents adult-aged residents of PEI the option to purchase lottery draw tickets and instant win tickets, as well as participate in instant keno and bingo games. They also provide ProLine wagering. Unlike several other Canadian provinces, online casino and poker games are off the menu.
For that, you'll have to visit one of PEI's two land-based, casinos. Depending where (and on which island) you live, that may or may not be an easy thing to do. And either way, the games aren't nearly as appealing as what you'll find online.
The casino in PEI are only obligated to enforce a minimum 80% payout percentage on slots and video lottery terminals (VLTs). Compared to the average 96% payout of online slots, that's pretty rough!
International Online Gambling Sites Preferred
Knowing how limited the casino gaming options are in PEI, the majority of responsible gamblers have begun placing their bets at offshore, internationally regulated casino sites. Poker players often take their gaming offshore to enjoy a more robust field of competition. Even sports bettors prefer these websites. Although residents do have access to the homegrown regulation of ALC's digital ProLines, offshore sportsbooks don't limit them to abysmal parlay-style betting odds.
With this in mind, we return to the original question… is online gambling legal in PEI?
PEI Online Gambling Laws
Unlike most jurisdictions around the world, Canadian provinces have a very limited range of motion when it comes to gambling legislation. The federal government bestows the power to authorize and regulate various forms of gambling on each provincial government. Yet that government's laws can't deal with anything outside of what is authorized within its borders.
For example, the gambling laws of PEI are found within the Lotteries Commission Act. This document merely defines what is authorized and managed by ALC regulators, which games are permissible, who within the Atlantic provinces is eligible for a licence to operate them, and how to obtain such a licence. All other legislation is up to the federal government, via the Criminal Code.
Canadian Gambling Laws Explained
Provinces toss the ball back to Canada when it comes to illegal gambling activities. However, the Criminal Code can't do much to stop international websites from accepting Canadian players and deposits.
The Criminal Code states, under Part VII, Section 202.1(e) of Betting, Pool-Selling, Book-Making, etc.
| | |
| --- | --- |
| 202 (1) Every one commits an offence who, | Meaning |
| (e) engages in book-making or pool-selling, or in the business or occupation of betting, or makes any agreement for the purchase or sale of betting or gaming privileges, or for the purchase or sale of information that is intended to assist in book-making, pool-selling or betting; | This essentially means that any operator of gambling games that does not have a licence or proper authorization from a province in which they operate is in violation of the law. |
By this assessment, it would seem online gambling is illegal in PEI. But wait…
Illegal Gambling – Physical Presence Required
The Criminal Code discusses, in multiple sections, and in multiple ways, the myriad violations of gambling laws. Every single one of them targets operators of a "gaming place". A gaming place, by legal definition, must have a physical presence within Canada.
International gambling websites that have no physical presence in Canada are, therefore, not in violation of any PEI or Canadian laws.
Some argue that the courts could construe the legal jargon to Canada's favor, should an offshore gambling operator face such charges. However, in the last two decades, only one time were there charges against a gambling website. It happened in 2001 to a company called StarNet Communications International. In that case, the operator's head office was in (and its licence from) Antigua. There was just one problem. The company also held an office in Vancouver.
The courts ruling was against the operation, due to the sole fact that it had a physical presence in Canada.
What Does It All Mean?
When you put it all together – and several experts in Canadian gaming law agree – it means online gambling is legal in PEI. It doesn't matter whether it takes place on the ALC's iGaming website, or an offshore operation. So long as the operator is under provincial authorization, or has no physical presence on Canadian soil, there's nothing illegal about it.
Disclaimer: Please note that we are not lawyers, and are not qualified or attempting to offer legal advice. The following is our personal interpretation of current legislation. For precise clarification of the laws in Prince Edward Island and/or Canada, please contact an attorney or local authorities.
#1 Canadian-Friendly Casino

Jackpotcity.com  is our editorial pick for your gaming needs. Currently offering an entire suite of casino games, as well as a wide range of Canadian deposit options, JackPotCity truly offers world-class gaming.