18 Sep
Overview of DotA 2 Players & Teams in 2020
Examination of the world's best DotA 2 teams & players in 2020.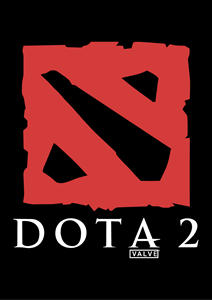 2020 has been one of the craziest years in recent history. Its impact on competitive eSports has been varied. Some gaming leagues, like Call of Duty and CS:GO, chose to transition to an online tournament format. That wasn't exactly the case with Dota 2. Pro Circuit organizers at Valve chose to move some events to a virtual platform, but not all of them.
Only half of the Dota Pro Circuit 2019/20 schedule has actually taken place. It began with Dota Summit 11 in November 2019, and wrapped up with StarLadder ImbaTV Dtoa 2 Minor Season 3 on March 5, 2020. In that time, two majors were held – the MDL Chengdu and DreamLeague Season 13 Championship. However, the most anticipated Dota event of them all – The International 10 – did not take place in August as hoped. Valve continues to postpone TI10 and other DPC events in hopes that they can eventually take place live and in person, as they always have before.
Evaluating the Top DOTA2 eSports Teams & Player of 2020
The list below indicates the world's Top 10 Dota 2 teams (current September 2020), based on current DPC rankings. Team and player data was gathered from 2019/20 DPC competitions and the online events that followed.
Please click on any name to see a complete review of the team and its individual players.
#1 TNC Predator – Philippines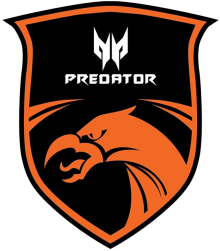 TNC Predator is a pro Dota team established in May 2013, but it wasn't until February 2015 that they officially announced their original roster players. Following a number of minor championship victories over the next few years, TNC Predator finally earned their first major title at the 2019 MDL Chengdu Major, besting Vici Gaming 3-1 in the finals.
It was a fantastic way to open the 2019/20 DPC, catapulting the team into first place. A flurry of 2nd to 8th place finishes haunted him over the 8 months, then finally, in the first week of September, TNC Predator was back atop the podium, winning the ESL One Thailand 2020.
It's pretty obvious these guys struggled to assimilate to the virtual format, but now that they have, they're back on top of their game and looking for their next prey.
TNC Predator Player Profiles

Gabbi: At 22, Kim "Gabbi" Villafuerte Santos and a 2-year member of TNC Predator, playing in the Carry position. He achieved his 10k MMR in August 2020. Sven is his Dota hero of choice, with which he's racked up a win rate of 73%. Depending on the team's situational needs, he's also excellent with Gyrocopter (78%), Outworld (73%) and Arc Warden (80%). Gabbi's performance has been somewhat erratic since transitioning to online. When he plays well, the team plays well.
Armel: Armel "Armel" Paul Tabios has been playing competitively since 2016, but never placed or won any minor or major events until signing with Predator in early 2018. He's performed impeccably since, reaching 10k MMR in March 2020, just two months after celebrating his 20th birthday. As the Mid position, his preferred hero is Invoker, earning him a 78% win rate. When needed, he transitions to Tinker, Gyrocopter or Huskar, winning 67% of matches with each.
kpii: The oldest member at 27, Damien "kpii" Chok bounced around half a dozen teams before signing on with Predator late last year. With five minor championships in tow, he was a solid choice for the team, and has proved his worth time and again. As the Offlane, he uses Slardar I more than 50% of his matches, winning 71% of them. When he's not using Slardar, expect him to bring in Abaddon for a similar win rate of 73%.
Tims: Timothy "Tims" Randrup has been with Predator the longest, joining in late 2016 and reaching 10k MMR in August. As a support, he's led the team to a handful of minor championship victories, and their most recent MDL Chengdu Championship over Vici. He's a beast with Nyx Assassin and Mirana, and does just as well with Clockwerk and Kunkka, winning 71-73% of matches with each.
March: As team captain, Park "March" Tae-won calls the shots for TNC Predator. At 31, he's one of the oldest pro Dota 2 players in the league, and an extreme veteran of the game with fantastic leadership skills. He even spent a few years coaching other teams before earning the lead role on Predator just prior to the start of DCP 2019/20. He's a support player and, like most strategy callers, doesn't have the best individual stats. His most common heroes, Warlock and Io, have only earned him 65% and 67% win rates. But it's the team's overall performance that reflects most on March, and in that regard, he's clearly done a fantastic job.
#2 Vici Gaming – China
Vici Gaming is a hard team to predict right now. Just this week, a new roster was announced. Eurus is out; 23savage, old eLeVeN and Eirca (sub) are in. the addition of 23savage should interesting, but we'll have to wait to see just how interesting it his. The 18 year old Dota 2 prodigy is awaiting a Visa to come to China. Until then, "Erica" has been signed as a sub to fill his shoes.
Ren "old eLeVeN" Yangwei was another interesting choice, mostly because he's a former member of Vici to begin with. Maybe it was his performance at The International 2018, recording the highest kills of the tournament, that caught the old team's attention? Either way, he's going to need time to assimilate back into his offlaner role.
Ori, Pyw and team captain Dy, are all that's left of the Team VG that opened 2020. Without the veteran Zhou "Yang" Haiyang and Zhang "Eurus" Chengjun, arguably the best carry in China – both of whom left the team in September 2020 – VG's chances at a 2020 title of any caliber are slim at best.
Vici Gaming Player Profiles
23savage: Nuengnara "23savage" Teeramahanon is an 18 year old Dota 2 prodigy poised for greatness. He hit 10k MMR in early May 2020, and jumped to 11k solo MMR by late July. VG picked him up with high hopes for the remainder of the year, but he's still waiting on his Visa to come through so he can join his new team in China.
Erica: Temporarily subbing for 23savage is Yang "Erica" Shaohan, a 2-year pro with a lot of experience, but few accolades to show for it. He's a well balanced player, suitable for the carry substitution.
Ori: Zeng "Ori" Jiaoyang has spent the majority of his eSports career on Vici Gaming, and it's been a mututally beneficial relationship. Working the mid lane position, he's helped VG to win two majors, 2019 DreamLeague Season 11 and EPICENTER Major 2019, as well as the One eSports Pro Invitational. Of his most used heroes, he dominates matches with Queen of Pain, and has a 67% win streak with Templar Assassin and Medusa.
old eLeVeN: Ren "old eLeVeN" Yangwei is an all-around MVP player. He started off the year on loan to PSG.LGD, leading them to two minor championships at CDP Leagu Season 1 in March, and Season 2 in May. He was just picked up by VG in mid-September as a hard offlaner, so it remains to be seen how well his talents will meld with the team and Dy's leadership.
Pyw: Xiong "Pyw" Jiahan is the solo middle support for VG. He's spent nearly five years competing on a professional level, but had only one minor title to show for until joining VG a year ago. He's earned three more minors since, and is still sniffing out his first majors championship. His skills are proven; pending teamwork will be the key.
Dy: You couldn't ask for a better captain than Ding "Dy" Kong. He's been leading VG into battle for two years now. His safe lane support tactics are spot on, and he's got a keen eye for strategy. Vici Gaming can win any match when Dy calls the shots, and his teammates respond without question or hesitation.
#3 Team Secret – Europe
Team Secret evolved in 2014 as the first team to be built and subsequently run by players, having no eSports organization to answer to. The current team captain, Puppey – a legendary Dota 2 player in his own right – is the only one left from Team Secret's founding members.
Their 'secret' formula for winning has proven successful time and time again. The team now has 5 major titles in their trophy case, and over $11 million in prize money. These guys are currently unstoppable, recording a 12 match win streak that's seen them undefeated throughout August and mid-September. If they continue to play at this caliber, they'll be moving up to the #1 position in no time.
Team Secret Player Profiles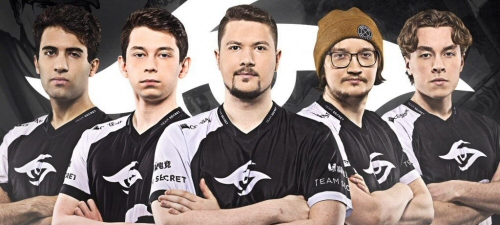 MATUMBAMAN: Lasse "MATUMBAMAN" Urpalainen has been a pro Dota competitor since 2014, and is considers one of the absolute best Dota 2 players in the world. He's racked up quite a list of achievements throughout his career, including winning the International 2018 with Team Liquid. He's deposited over $3.7 million in the prize bank. As the Carry for Team Secret, his use of Viper and Moneky King has led them to 78% and 81% victory ratings respectively. He's also been known to dominate maps with Visage (81%) and Wraith King (85%).
Nisha: 19 year old Michal "Nisha" Jankowski spent years winning qualifiers, but no titles, prior to signing on with Team Secret in September 2018. The very next month, we was celebrating victories at the PVP eSports Championship and ESL One Hamburg, and by January 2019, he had recorded his first major win at Chongqing. Nisha was clearly a perfect fit for the team. He's used a wide variety of heroes, but has seen the most success with Phantom Assassin (88%) playing from the mid position.
zai: Ludwig "zai" Wåhlberg changed teams 10 times in five years before landing on Team Secret's full-time roster in the fall of 2018. This is his second stint with the team, having been a member in 2015 before he left to finish high school. He already had hundreds of thousands in prize money prior to graduation, but since rejoining TS, his bank has grown to over $2.4 million. As the team's offlaner, zai has fantastic 915 and 90% win rates with Batrider and Bane, 85% with Wraith King, and while it's not one of his favorites, he has never lost a match as Abaddon.
YapzOr: On the cusp of 26, Yazied "YapzOr" Jaradat has been been a competitive Dota 2 player for nearly a decade. The first half of that was spent hopping around teams, but since joining Team Secret in 2017, his stats have never looked better. That includes a 69% win rate and four majors titles with the team. Historicaly, his is favorite support hero is by far is Rubik, but his most successful matches overall are played as Enigma.
Puppey: Clement "Puppey" Ivanov is considered one of the best team captains ever to play Dota 2 on a professional level. It's not just exceptional talent for the game, but an ability to identify the strengths and weaknesses of his foes, and his teammates, and work them all to the advantage of Team Secret. Under his leadership – and don't forget, he was a founding member – Team Secret has performed immensely well, securing more than $11 million for the squad.
#4 Evil Geniuses – North America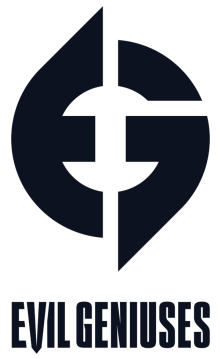 Established in 1999, Evil Geniuses (a.k.a. EG) is among the oldest eSports organizations in existence today. The group has teams for most major eSporting genres, including DotA 2, CS:GO, League of Legends, and more. Most of their teams are high-ranking leaders in their leagues, and the DotA 2 EG team is no different. The squad formed its Dota 2 team in 2011, and after a shaky start, began dominating the circuit in 2015 with a win at the Dota 2 World Championships and The International.
Evil Geniuses has yet to take another crown in the majors, but they are always in high contention. This year is no different. Their team captain, Fly, is a legend in the field of Dota strategy, and while he'd never admit it, the primary reason these guys perform at such a high level.
Recent months have not been kind to EG, though, and it could be the transition to virtual play to blame. They went 5-0 in February, dropping to 50% (4-2-4) in March. They've been unable to pull out anything better than 60% since, with most month's ending well below. Nearly three weeks into September, these guys haven't been able to pull out a single win, ending their run at the OMEGA League Immortal Europe in 5/6.
EG will need to get back on track if they want to have any chance at this year's International; if an when Valve chooses to reschedule, that is.
Evil Geniuses Player Profiles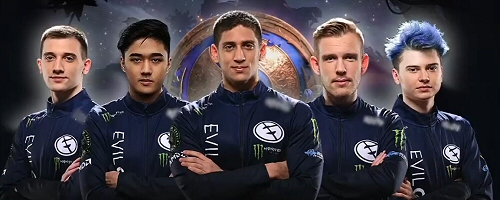 Arteezy: Artour "Arteezy" Babaev is the safe lane and carry for Evil Geniuses. He's been an integral part of the squad since 2016. He has an extensive background in eSports, having played DotA, StarCraft II and Protoss before delving into Dota 2. He was the third player in history to reach 10k MMR, and has a career high single-match kill score of 29, achieved in the 2019 ESL One Dota 2 World Pro Invitational Singapore. His skills are critical to the team's success, especially he takes on the role of Templar Assassin (82%) or Tinker (79%).
Abed: Abed "Abed" Yusop is a relative newcomer to EG, joining in September 2019. He's a 5-yr eSporter who reached 10k solo MMR in 2017, and the first to ever reach 11,k solo MMR in May 2020. Over the years, he's finished runner up in minors and majors, but has yet to experience the sweet taste of a big victory. His high 72%/74% win rates with favorite heroes, Dragon Knight and Meepo, combined with the proven leadership of Fly, should be enough to get him there before his 21st birthday next August.
RAMZES666: Roman "RAMZES666" Kushnarev got his Dota 2 start as a sub for Courage Gaming in 2014. He spent the next two years hop around different teams until landing a 3-year spot on Virtus.pro, where he racked up five major titles, including ESL One Hamburg 2017, ESL One Katowice 2018, and ESL One Birmingham 2018, as well The Kuala Lumpur Major 2018. With a record like that, Evil Geniuses was wise to snatch him up late last year, making great use of this hard laner's 73% win rates with Lifestealer and Drow Ranger.
Cr1t-: Andreas "Cr1t-" Nielsen joined EG alongside Arteezy in 2016. The two have developed an impeccable degree of teamwork, and work especially well under the strategic leadership of Fly. Now 24, he's been competing for nearly a decade, and has a fistful of championships to show for it. He's also the proud owner of the The International 2018 record for highest assists per game (19.11). As a support, he's utilized almost every hero in the book, but his best performances are with Winter Wyvern (70%) and Jakiro (75%).
Fly: Tehre aren't many team captains in the professional DotA 2 arena with more prestige than Tal "Fly" Aizik. He's proved time and again that a great leader take an a good team all the way to the finals. In his two years with OG, he lead the team to four majors, even after a complete roster change. When everyone thought the new team would fall apart, Fly supplied the glue that led them right back to the winner's circle. Fly then joined EG and, three months later, led them to a 3rd place finish at The International 2018. When his crew is all operating on the same page – Fly's page – nothing can stop them.
#5 INVICTUS GAMING – China
Invictus Gaming, often abbreviated IG, is an eSports team established in 2011 by the acquisition of Catastrophic Cruel Memory. At that time, CCM was revered as one of the strongest eSports team in the world. To this day, Invictus is managed by former CCM members xiaOt and GoMax.
Their Dota 2 team is a strong one, but not nearly so formidible as they were in previous years. After winning The International in 2012, they've performed relatively well in minors, but have fallen short in all major competitions. In 2019, IG won the Dota Summit 11, but finished 3rd in the MDL Chengdu Major. Their last big cash score was a $1.1 million haul for landing 5-6th at The International 2017.
Invictus Gaming acclimated to the virtual gmaing scene extremely well. They won 76% of their matches in April, 63% in May (including a win at the Tier 3 Asia Spring Invitational), 50% in June and 58% in July. These positive streaks earned them a high position on the world's Dota 2 leaderboards, but the one-month hiatus in August did not serve them well. They've started off September with a 33% win rate – their worst since March (11%).
INVICTUS Player Profiles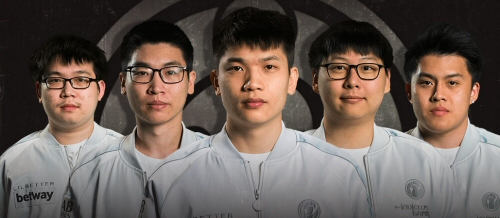 flyfly: Jin "flyfly" Zhiyi has played competitively since 2014, and has consistently played a key role in the success of his former teams. A few month after assisting Team Serenity to a victory at the 2018 World Showdown of eSports, he found himself on the bench. Five months later, Serenity loaned flyfly to Invictus Gaming, who snatched him up permanently last year. Now, he's the safe lane carry and a core member of the team, taking down more than two-thirds of enemies with Lycan, Phantom Lancer, Death Prophet or Juggernaut.
Emo: At 19, Zhou "Emo" Yi finally found his place in the professional eSports world. He spent two years in amateur leagues, then joined IG Vitality as a stand-in, before finally earning an active spot on Invictus in late 2018. In two years, he's built an impressive list of achievements and banked over $100k. He's got a positive record in the solo middle lane position, winning about two-thirds of all matches with Invoker, Arc Warden and his favorite of all, Ember Spirit.
JT-: Many of Thaiy "JT-" Jun Wen's years in competitive eSports were spent without an 'active' role. He went Inactive with Mineski, on Loan to Newbee, and had a short Trial run with For the Dream before being loaned again to Invictus Gaming in mid-2019. After two months, IG gave him a contract, and he's been active ever since as the team's domineering offlane carry.
Kaka: Hu "Kaka" Liangzhi got his start in 2014. He's picked up a variety of minor titles with a variety of teams, and finished runner up in The International 2017, earning a combined total of $1.8 million. However, he's been on a dry spell since IG picked him up in September 2019, winning a few small events and qualifiers, but nothing worth writing home about. To his credit, his support role with hero Mirana is impecable, winning 73% of matches. He's up to 76% with Keeper of the Light.
Oli: Chan "Oli" Chon Kien is the secondary support for IG. He joined in 2018, following a brief stint with Geek Fam that saw him score two minor titles at the 2018 Asia Pacific Predator and Malaysia eSports League. He hasn't brought the blistering heat his coaches were looking for, but he's a very well balanced player who can take on most enemies with Shadow Demon or Disruptor.
#6 Alliance – Sweden
Since its founding in 2013, Alliance has historically been among the world's most formidable Dota 2 eSports teams. Their debut year was highlighted by a win at The International, and a throng of naming of Best Team, Best Roster Transfer, and Best Play. with numerous minor titles to follow. More recently, Alliance took top honors at last year's DreamLeague Season 12.
In 2020, Alliance hasn't quite performed up to par, with only a trio of runner ups, but no wins to speak of. Collectively, the team has banked $284k to date; a far cry from their near $1 million earnings in 2019 (but also far greater than the $76k haul in 2018).
Alliance's struggles can be largely attributed to the dissolution of the entire team roster in September 2019. Each and every member left Alliance and formed a new Team Liquid roster. This left Alliance with the sudden need to fill every role, which they did by picking up Nikobaby, Limmp, 33, Handsken, and Fata. In March, 33 and Fata were excused, soon to be replaced by former teammate s4, and a loaner from Gambit eSports, fng. Earlier this month, fng became an official member of the Alliance roster.
The team is budding with raw talent. What they lack is cohesive experience. Give them more time to work together as a team, and Alliance has the potential to rule the Dota roost once again.
Alliance Player Profiles

Nikobaby: Nikolay "Nikobaby" Nikolov had many years of experience with more than half a dozen teams before joining Alliance, but only a single prize-worthy tournament finish. It came at The International 2019 with Mineski, where a 9-12 finish landed him his share of over $600k. A week after signing on with Alliance, he won his first minor at DreamLeague Season 13. His experience is paying off for the team, form is improving, but as the carry, he's got to protect his lane more consistently.
Limmp: Linus "Limmp" Blomdin came to Alliance as a highly seasoned pro. His experience has much to do with the team's high-ranking finishes this year. As the middle position, he engages in most battles and contributes the most to gold production. His favorite hero is the Templar Assassin, with which he's achieved a phenomenal 73% win rate.
s4: Gustav "s4" Magnusson is the latest member to join Alliance, and the only former member of the team. In fact, this is his third time with Alliance. He originally joined in 2013, left for Team Secret in 2014, then returned in 2015 before hopping over the OG in 2016, and that doesn't even cover half of his former teams. He's been considered one of the most valued veterans in the league from the moment he won The International in 2013 during his first stint with Alliance. That was clearly his best year, in which he won a multitude of "Best of" awards, including Best Ganker/Play/Captain/Drafter/Team of the Year/Mid Solo and others. Although he may have slowed down at 28, he's still one of the best team captain's any squad could ask for, and the last Magnus hero you'd ever want to face off against in the hard lane.
Handsken: Simon "Handsken" Haag has typically low stats for a support player, joining an battles at critical moments to help front-line teammates do their jobs more effectively. Chen and Tusk are his most common hero choices, but he performs best with Mirana (82%) and Visage (70%).
fng: As the secondary support for Alliance, Artiom "fng" Barshack has a stat sheet incredibly similar to that of Handsken. Both are critical to the team's success, but neither are really exceptional in any way. Throughout his Dota 2 career, he's been all over the place with hero selection. His most commonly success comes with Vengeful Spirit, tallying up a 60% win rate. He's achieved 73% success with Spirit Breaker, but has only use the hero 30 times, compared to 100+ with Vengeful Spirit.
#7 Team Liquid – Netherlands
Team Liquid is one of the oldest and most diverse competitive eSports teams in the world. It began as a Brood Wars clan in 2000 and slowly grew, branching out into many other video gaming genres from there. They announced a Dota 2 team in late 2012, and began crushing minors the next year. They did well enough to win a spot in the 2013 International, but finished 7/8. After repeated attempts, they finally won TI in 2017, along with a slew of other competitions, and have been steamrolling most opponents since.
2020 hasn't been the best year for Team Liquid, comparatively speaking. They have yet to finish in the top spot at any events. Still, they're placing high enough, and often enough, to earn them a worthy position on this list, and that's no simple task.
September is stacking up to be a huge month for Dota 2 eSports, and Liquid is starting it off with 67% win rate, but they're 4-4 in the OMEGA League: Europe Immortal Division. They'll need to kick it back into high gear if they want to win any trophies before the year is out.
Oddly enough, the entire Liquid roster is made up of former Alliance teammates. Following a year of poor performances, Alliance chose to sign an entirely new roster. Liquid's entire roster split to form a brand new squad called Team Nigma. So, Team Liquid took the opportunity to sign a the entirety of the former Alliance team. It's an interesting situation, but at least these guys already have dedicated teamwork.
Team Liquid Player Profiles

miCKe: At 21 years old, Michael "miCKe" Vu is a 4-year pro competitor and balanced solo middle / carrier for his team. He's performed particularly well in recent matches; the most successful being with heroes Leshrac (85%), Sven (76%) and Phantom Assassin (69%).
qojqva: Maximillian "qojqav" Bröcker is another member of Liquid who's picked up his game in recent weeks. As the middle laner, he accrues a lot of resources for the team and is a strong combatant when engaged.
Boxi: Samuel "Boxi" Svahn is a 22 year old Swede who just turned pro in 2017. He's the offlaner for Team Liquid with 74% success at holding his position. He doesn't dip too far into the hero pool, and wins at lest two-thirds of his matches with Brewmaster, Sladar, Axe and Earthshaker.
Taiga: Tommy "Taiga" Le is the fourth position support for Liquid. He achieved 10k MMR in mid August. His stats are typical of his role – high in assists, but not too impressive in the lane. Performance wise, he's always where he needs to be, when he needs to be.
iNSaNia: Aydin "iNSaNia" Sarkohi is the safe lane support captain for Liquid. He's only been playing competitively since 2016; atypical for his age (26). As a captain, it's his job to hold everything together, and honestly, this seems to be the position that needs the most improvement. His stats aren't bad, but the teamwork between isn't what it should be, especially after so many years together.
#8 business associates – Unites States
Update: The business associates are no more. The team officially disbanded on September 7, 2020.
The uniquely named, and thematically attired, business associates are a Dota 2 team that emerged from the disbanding of J.Storm in early 2020. The entire roster stayed together to form the business associates, or Team BA for short. As part of their unique branding, they play all matches in white, button down shirts with sleek black ties.
For a new team with past experience together, they've had a decent year. Team BA placed high in a lot of events throughout 2020, but failed to strike gold until the first week of September, winning the OMEGA League: Americas Ancient Division in a 3-0 final versus xixihaha. It was a nice win, but not a profitable one. In fact, the team has only secured $32,865 in cumulative prizes, and that spreads pretty thin when divvied up among the team and coaches. No doubt, the lack of money was the primary reason for the team's disbanding a week later.
Despite their non-existent nature at this time, the team remains in the 8th place ranking, and therefore has earned its place on this list. However, since the roster is no longer current, I have chosen to exclude their complete profiles from this page. Only the names and new teams (if applicable) are provided below.
business associates Player Profiles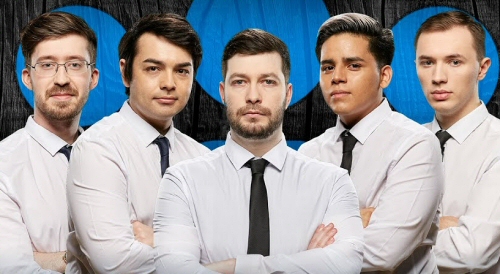 Moo: David "Moo" Hull – no current team.
Nine: Leon "Nine" Kirilin – no current team.
Brax: Braxton "Brax" Paulson – no current team.
MoOz: Joel :MoOz" More Ozambela – new coach for beastcoast.
Fear: Clinton "Fear" Loomis – no current team.
#9 beastcoast – United States
With backing from Techstars, Beastcoast was founded in July 2017 as a new-wave eSports team focused on "player interests, well-being and happiness". Their social media definitely imbues a sense of happiness, but it's not because they're on top of the Dota 2 charts. In fact, these guys haven't managed to pull off anything better than a 7/8th finish in any major series since their very first pro tournament entry in May 2019. Then again, the team's interests are spread across a wide variety of video games, with more than half being fighting games.
2020 has been a better year for the Peruvian Dota team. They came away with their first minor tournament win in April, defeating NoPing 3 to 1 at the ESL One Los Angeles 2020 – Online: South America. That victory earned beastcoast its largest prize of the year, $40,000, bringing their current total to just over $80,000.
Beastcoast is not an aggressive team by any means. They take their time and build resources before attempting to wither away at an enemy's defenses. What they lack in stability and laning, they make up for in middle and offlane positions. But overall, their teamwork just isn't getting the job done against most of their opponents. Beastcoast hasn't finished a month with a winning record since June, when they brought in MoOz as a coach and temporary stand-in for team captain, Stinger.
beastcoast Player Profiles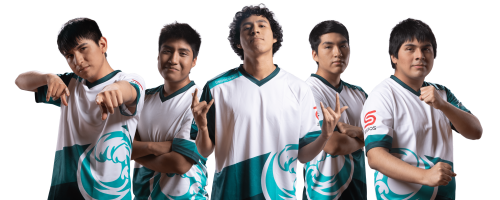 K1: At just 19 years of age, Héctor "K1" Antonio Rodríguez is a 4-year eSports pro with a diverse past. Since fall 2017, he's already appeared on 8 different teams – six of them occurring in 2019 alone. His full year with beastcoast marks his longest stint with a single. His performances tend to run hot and cold, with his crowning achievement being a 22-kill high at ESL One Los Angeles 2020 as Bloodseeker versus paiN Gaming.
Chris Luck: Jean "Chris Luck" Pierre Gonzalez just turned up on the pro eSports scene in early 2019. He's been a teammate of K1 more than once and, as the midlaner, is known to dig deep into the pool of heroes. He's tried them all, but Templar Assassin seems to be his favorite, harvesting a 50% win/loss record.
Wisper: Hailing from Bolivia, Adrián "Wisper" Céspedes Dobles also shares a similar past with K1. He's been eSporting since 2017, has hopped around more than half a dozen teams – some more than once – and played alongside K1 and Chris Luck during several of those stints. He's another one that enjoys testing out a wide variety of heroes. His favorite is Leshrac, but he's got a negative record of 47% with him. His best performances are with Brewmaster (78%), Beastmaster (67%) and Magnus (67%).
Scofield: Elvis "Scofield" De la Cruz Peña is a 5-year veteran of the competitive Dota 2 scene. His first few years were uneventful, but experience has proved beneficial for the 22 year Peruvian. On April 3, 2020, he became the first South American to reach 10k MMR. He's a beast with Nyx Assassin, winning two-thirds of all his matches.
Stinger: Steven "Stinger" Vargas is the oldest and most experienced player on beastcoast, and the team captain, calling all the strategic shots. He took a one-month break mid-June, but came back strong in July. He's the strongest player on the team, which says a lot for a support role. His top hero choices are Undying (74%) and Slardar (63%).
#10 Team Aster – China
Tam Aster entered the Dota 2 tournament scene in 2018. They got off to a good enough start, placing 5/6th in the ESL One Hamburg 2018, and winning the H-Cup Season 11 two months later. In 2019, they continues their semi-successful eSports career with a win at the Asian Masters Leasgue Season 1, followed by a runner up finish at the Hainan Master Cup.
2020 started out in similar fashion, taking top honors at StarLadder ImbaTv Dota 2 Minor Season 3. Since then, they've barely managed 3/4th finishes at a few minors in May and July. With morale flagging and income fading, a major shake-up took place in late August. The team announced the impending departures of three key members, team captain Fade, carry Sccc, and solo middle ChYuan.
More than half of the roster is new to Team Aster, including its new captain, Jiang "天命" An. The fact that they've pulled off a single win in September is impressive, considering the circumstances, but I don't expect to see too many more of those before the year is out. These guys are going to need to recover from the shifting tides, and spend a lot more time merging their skills as a cohesive team.
Team Aster Player Profiles

Monet: Du "Monet" Peng is the new carry for Team Aster, signing on in August 2020. He brings with him a solid background in Dota 2 eSports, having competed twice in The Invitational (2017 and 2019) and won two minor titles with former teams. His top heroes are Ursa Warrior (67%), Lifestealer (63%), and Faceless Void (63%).
白学家: Liu "白学家" Yuhao (a.k.a. White Scholar) came to Team Aster last month. After only a year in competitive eSports, he was an easy choice to fill the gap, coming off three minor tournaments wins in March, April and May with former team, Sparking Arrow Gaming (SAG). As the middle lane, he's a resource hog and engages in the majority of combat.
Xxs: Lin "Xxs" Jing is a 5-year eSporter and 2-year member of Team Aster. He joined in 2018, a year after finishing 5/6th at The International 2017 with former teammates, Invictus Gaming. At 21, he's got a lot more gaming years ahead of him, and a lot more time to continue steam-rolling opponents with Sladar (69%) and Legion Commander (67%) from the hard offlane position.
BoBoKa: Ye "BoBoKa" Zhibiao is a hard lane support for Team Aster. He left Invictus Gaming to join Team Aster alongside Xxs in September of 2018, and wins the majority of his matches with Vengeful Spirit (70%). Monkey King (69%), and Earthshaker (67%), but his faovite hero of all is Earth Spirit (57%).
天命: The fate of Team Aster lies directly on the shoulders of their new team captain, Jiang "天命" An (a.k.a. Destiny). He's got more than enough experience to fill the shoes of former captain, Fade. At 24 years of age, he's been competing in Dota 2 tournaments since 2014. What he doesn't have is any major trophies to show for it. As the safe lane support, he engages in the vast majority of his teams battles, using a wide variety of heroes to get the job done.