14 Aug
Interesting Facts & Figures Surrounding eSports
A Collection of interesting eSports statistics and facts for league bettors.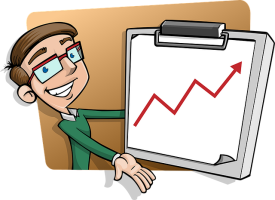 The electronic sports industry has been around for decades – far longer than most people realize – but as a gambling genre, eSports just recently became one of the fastest growing gambling markets in history. More and more punters are turning their attention to eSports leagues every day, and for newcomers to the market, there's a lot of data to process.
In our eSports betting strategy guide, we talked first and foremost of the importance of researching different aspects before laying any money on the line. This refers not just to the types of PC and console video games played in league tournaments, or the types of bets offered on each vertical, nor the history of the eSports market, but also the interesting tid-bits of information, like fun facts, probabilities and statistics, that surround it.
eSports Statistics and Fun Facts for League Bettors
Some of the information you're about to read will help you make smarter decisions on the betting market. Others are just downright intriguing. How you interpret them will depend largely on what type of eSports bettor you are. That being said, let's get to the stuff you came here for…
#1 The eSports Timeline
1972: The very first eSports competition took place in 1972 on a game called Spacewar!
1980: It wasn't until 1980 that Atari held the second eSports event, the Space Invaders Championship. That was the one that set the competitive video gaming arena on fire.
2015: Betting on eSports didn't become a 'thing' until around 2015, when celebrities Mark Cuban (Shark Tank) and Ashton Kutcher bought a stake in the up-and-coming eSports betting software platform, Unikrn. Five years later, hundreds of million are taking notice.
#2 If you stream it, they will watch!
Electronic sports have become so popular, it is now estimated that more than 200,000,000 viewers are tuning in annually from all over the world to watch league events. That total, last estimated as 205+ million, includes aggregate numbers of people who showed up in person and/or logged onto a streaming service (Twitch, YouTube, Major League Gaming, etc.) to watch.
#3 Dota 2 is #1 in eSports league payouts
Call of Duty may be the top-tier game in terms of competitive play, but if it's money you're interested in (and who isn't?), Dota 2 is the largest paying eSport in the world today. Since its debut tournament in 2011 and Gameson (hosted as The International every year since), Dota 2 events have paid out more than 60 million in prize pools. Why so much money? Because there are currently more than 600 Dota 2 events taking place each year.
#4 They're not just gamers, they're athletes (officially!)
Say whatever you want about their athletic prowess, elite video gamers of the eSports community have been officially labeled athletes in their own right. It's not about physical strength or speed, but mental fortitude, motor skills, quick thinking and lightning fast reflexes. Iron Mike Tyson would surely destroy Topias "Topson" Taavitsainen in the ring, but in the the Dota 2 arena, and Tyson would immediately become Topson's bitch.
#5 eSports on Mainstream Television
If eSports gamers are athletes, and over 200 million people watch them compete, why isn't it broadcast on TV? Actually, it is, and it has been for more than a decade. The first dedicated eSports network was Ginx TV, launched in 2008 from London. It's now offered in 50 countries and 10 languages, airing in over 50 million homes worldwide, including Canada. In May 2017, GINX eSports TV Canada was born; the only Canadian eSports TV channel to date.
#6 Every pro athlete needs a coach
Being such a lucrative career for those skilled enough to compete on the highest levels, eSports athletes have begun hiring coaches to teach them how to win. Some coaches base their tutelage on past league experience. Others have watched so many matches, they are experts in strategic observance. Knowing who a team's coach is, their history, and how they've historically impacted their students, can be a great tool for strategic bettors.
#7 Top 10 winning Dota 2 heroes of all time.
Of the more than 100 Dota 2 heroes, the following is a list of the top five most winning characters of all time (current as of writing 8/14/2020). Some additional stats I've included are the rate at which these heroes are selected (pick popularity), and their kill-death-assist ratio [(K+A) / D = KDA ratio].
| | | | |
| --- | --- | --- | --- |
| Dota 2 Hero | Win % | Pick % | KDA |
| Omniknight | 56.91% | 7.02% | 2.24 |
| Abaddon | 56.14% | 5.49% | 2.91 |
| Spectre | 55.89% | 9.29% | 3.80 |
| Zeus | 55.75% | 16.57% | 3.59 |
| Necrophos | 55.73% | 11.39% | 3.03 |
| Wraith King | 55.42% | 12.36% | 3.20 |
| Underlord | 54.43% | 2.24% | 2.69 |
| Warlock | 54.16% | 5.36% | 2.54 |
| Ursa | 54.04% | 10.67% | 2.56 |
| Crystal Maiden | 53.99% | 13.05% | 2.13 |
#8 Rise & Fall of LoL's Darius
Ask 100 League of Legends players which character is the most OP of all (OP stands for over-powered, btw), and 99 of them will probably say Darius. He's a favorite choice (and dreaded foe) of casual players. Elite league players, on the other hand, rarely use him. This is because a) he's not that great in clash, and b) every pro knows how to target and counter him.
#9 Resounding male dominance in eSports gaming
Gender equality is non-existent in the world of eSporting. Males dominant every genre of video gaming, outside of match-3 and family/farm simulator games; two single-player gaming genres that have no rightful place in competitive league play.
According to the latest report from Statista, the gender share for dominant eSports genres is:
| | | |
| --- | --- | --- |
| eSport Genre | Male Player % | Female Player % |
| Sports | 98% | 2% |
| Tactical Shooter | 96% | 4% |
| Racing | 94% | 6% |
| MMO-FPS | 93% | 7% |
| MOBA | 90% | 10% |
| Turn-Based Strategy | 89% | 11% |
| MMO Sci-Fi | 84% | 16% |
| MMO Fantasy | 64% | 36% |
#10 eSports betting experiencing 40x growth in 2020
A report by EveryMatrix revealed that the global eSports betting market has experienced a growth rate of 40x this year alone (for obvious reasons I won't bother naming here). The highest increase in eSports betting goes to NBA 2K and FIFA as virtual sports replace the ominous absence of live sporting events.
The eventual return of professional and collegiate sports will surely bring those numbers back down in time. But there's no denying it will have done wonders for the overall popularity of video gaming and video game betting moving forward.
More Helpful Information about eSports Betting in Canada