8 Jan
PSPC Day 2: Toronto's Griffin Benger in 3rd
Live and online poker pro Griffin Benger rounds out top 3 after PS Hold'em Player's Championship Day 2.
Some of Canada's favorite, most distinguished poker pros are making waves in The Bahamas this week. Toronto, Ontario native Griffin Benger is one of them, currently owning the third largest bag of chips following Day 2 action in the first annual PokerStars Hold'em Player Championship (PSPC).
2016 WSOP November Niner Griffin Benger is one of three Canadians rounding out the top 10 in the PSPC chip counts this morning. He's got 885k in the bag—just 36k behind the Colombian leader, Farid Jattin. A bit further down the line in 6th is Samuel Tsehai of Burnaby, BC (750k), followed by Marc-Olivier Carpentier-Perrault of Blainville, Quebec in 9th (725k). It's worth noting that all of the current top 10 stacks are pro poker players who bought their $25,000 ticket into the tournament—not Platinum Pass holders.
PSPC Day 2 Top 10 Finishers
| | | |
| --- | --- | --- |
| Player | Country | Chips |
| Farid Jattin | USA | 921,000 |
| Mustapha Kanit | Italy | 888,000 |
| Griffin Benger | Canada | 885,000 |
| Julien Martini France | France | 832,000 |
| Athanasios Polychronopoulos | USA | 797,000 |
| Samuel Tsehai | Canada | 750,000 |
| Martins Adeniya | UK | 748,000 |
| Brandon Adams | USA | 731,000 |
| Marc-Olivier Carpentier-Perrault | Canada | 725,000 |
| Ramin Hajiyev | Azerbaijan | 720,000 |
Griffin Benger Rises to Top of PSPC, Falls Back to 3
The Canadian hero of the day had a phenomenal run on Day 2 at the Atlantis Casino. His morning started with under 100k in the bag. Once the cards got in the air, it would seem Lady Luck herself took a seat upon his shoulder to get a better view of the action.
Benger's stack rose steadily throughout the day, increasing to 655k by 8:00 p.m. Half an hour later, Benger was the victim of a double-up, but it was a mere drop in the bucket for the tight-knit Canadian, who's stack was beyond 750k by that point.
For a brief moment, Griffin held the overall lead, but it was a fleeting moment indeed. The same could be said of more than half of the day's top 10. Right now, Benger is awaiting the chime of the 12:00 p.m. Bell as the PSPC looks to shuffle up the first hands of Day 3, in which the bubble will burst with the elimination of 182nd place—the one place nobody wants to claim.
Travis Nesbitt, Terrence Chan Out – Kristen Bicknell In
Travis Nesbitt was one of the officiating crew's favorites this year—one of ours, as well. The scarlet-bearded Nova Scotian made headlines when he won his Platinum Pass into the Hold'em Player's Championship last year, and spent many months training, mentally and physically, for the event.
Canada's former live and online poker pro turned MMA fighter, Terrence Chan, was also high on our list of hopefuls this week. At 38 years of age, with a one-year-old baby at home, Chan's been contemplating retirement from MMA, and this tournament was a perfect distraction, getting him back to the felt that he once loved so much.
Yesterday, we said a fond farewell to both Travis Nesbitt and Terrence Chan, who's ~70k stacks weren't enough to survive the Day 2 run-off.
On the opposite end of that spectrum is Kristen Bicknell, whose had the attention of the Canadian poker community for the last few years. She's still in the running, clutching a respectable 631k in chips going into Day 3. We'll be keeping a close eye on her progress, as well as Griffin Benger, Samuel Tsehai and Marc Perrault, as the final 207 (out of 1,039 entries) return to the tables of the Atlantis Casino this afternoon.
Party Poker Canada, the most trusted Canadian gaming destination, and our editor's pick for two years, now offers a wide variety of popular card games: from Texas Hold'em, to  Omaha, to 7 card stud, to Limit Hold'em and even casino games like blackjack. Play for fun, for free, or play for real, for real money that is ! Our editorial pick for 2023.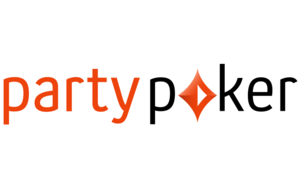 (Reminder to Gamble Responsibly)