29 Nov
Online Poker iDebit Payments FAQ
Everything You Need to Know About iDebit Online Poker Sites (and More)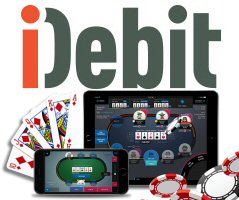 If you've never heard of iDebit, you're either out of the loop, or outside of Canada. The iDebit banking method is available only here in the Great White North, and is only supported by a handful the nation's largest banks. For those with access to it, iDebit is a perfect solution for your online banking needs.
Due to its restrictive geographical availability, a lot of overseas poker operators fail to incorporate iDebit as a facultative payment option. Only the largest, most reputable operators—those that truly respect their Canadian clientele—will employ it.
In the following text, you'll learn what iDebit is and how to use it, not just for deposits, but withdrawals as well. First, let's take a look at which Canada online poker sites accept iDebit. This will give you some idea of just how scarce its availability is among today's most distinguished operators.
iDebit Online Poker Sites
As I said before, only the largest and most reputable poker sites raise their standards high enough to employ such a geographically restrictive banking option for Canadian players. At present, they include just two operators (with a solid enough reputation to receive our recommendation). You'll notice each of them are linked. Click on either one to see a comprehensive, unbiased review and learn more about them:
What is iDebit & How Does it Work?
iDebit is a highly secure online banking method that allows members of participating banks to make purchases over the internet. It is, quite simply, a free virtual debit card—much like the plastic one you're probably carrying in a purse or wallet right now.
Transactions are facilitated via EFT protocol (electronic fund transfer). Like a traditional bank payment, the money takes a few days to reach the recipient. However, because your bank communicates the availability of funds to the recipient immediately upon submission, deposits are instantly available for use at online poker rooms that accept iDebit.
To use the service, you'll need to log into your online poker account, visit the banking section and choose iDebit from the list of deposit options. You'll enter the amount you want to deposit, then press continue.
Next, you'll need to log into your bank's website using the same username/password you normally use for online banking purposes. Here, you'll be asked to confirm or deny the pending purchase. Once confirmed, the transaction is complete.
If you don't have an online banking account, contact your bank to learn how to set one up. It's a quick, free and painless process.
Which Canadian Banks Offer iDebit?
There are currently 8 Canadian financial institutions operate within the iDebit network. They include:
Desjardins
National Bank
Simplii Financial (formerly PCF)
If you do not have an account with any branch from the above list—or if you are not at least 18 years of age—you will not be able to make iDebit online poker deposits.
Can I Withdraw Funds with iDebit?
Yes, but you may need to take a few extra steps to cashout your online poker winnings with iDebit. While deposits are facilitated directly through your online banking account, withdrawals are sent to an iDebit account. So, the first step is to set up an iDebit account.
To do this, visit the secure https://idebitpayments.com website. Here, you'll set up a free user account and register your bank info. This account will also allow you to manage and track your iDebit payment history.
Any withdraws you make to iDebit will appear in this account. You can then login to idebitpayments.com to transfer these funds to your bank. It takes about 5 business days for the money to appear in your bank account.
Party Poker Canada, the most trusted Canadian gaming destination, and our editor's pick for two years, now offers a wide variety of popular card games: from Texas Hold'em, to  Omaha, to 7 card stud, to Limit Hold'em and even casino games like blackjack. Play for fun, for free, or play for real, for real money that is ! Our editorial pick for 2023.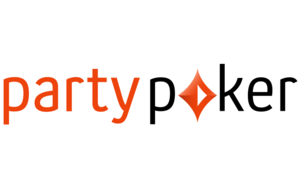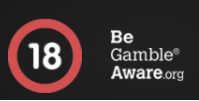 (Reminder to Gamble Responsibly)