23 May
Sizing Your First Online Poker Deposit
How Much Money should I Deposit to Play Online Poker?
You've decided to play online poker. You took the time to find just the right poker website. Chances are, you spent a good while coming up with the perfect alias before registering your account. Now comes the big question… How much money to deposit?
You don't want to invest your life savings, but you want your bankroll to last a decent amount of time, should your skills prove less than adequate. So, what's the right amount?
The truth is, you don't need much to begin with. In fact, a minimum $5-$10 deposit may be all you ever need, if you happen to be as skilled as some of today's best online poker pros. Quite a few claim to have made only the minimum deposit, building their initial bankroll on new-depositor freeroll tournaments and skyrocketing to fortune and fame from there.
But that's not a very realistic goal for most of us.
How Much Money Do I Need to Play Online Poker?
Generally speaking, most new players will deposit somewhere between $50 and $200 to get them started, depending on their current financial situation. You'd be surprised just how far you can go on $50, if you play within your means. And if you're old enough to play online poker, you should know what exactly what that entails.
If you make $2,500 per month, you wouldn't go renting a $1,500 apartment. That wouldn't leave much cash for all your other bills, groceries, spending cash, etc. The same goes for choosing your online poker tournaments and cash game limits. You have to play within your mean to make that money last.
On a $50 bankroll, you should only be playing $1-$2 tournaments. These games can draw quite the crowd, making them very valuable if you play your cards right. As for cash games, you'll want to stick to the lowest, micro-limit stakes of $0.01/$0.02 to $0.02/$0.04. This should keep you going for a good while.
Deposit Less, Get More
If you'd rather invest less money—or no money at all, as noted above—you could always take advantage of the best online poker bonuses for Canadian players.
No matter which poker site you join, you should be working to release some bonus cash along the way. Each promotion differs from the next, but for the most part, you can expect to get incremental cash deposits in your account each time you contribute enough in cumulative rake or tournament fees.
As I stated above, it's not impossible to build a bankroll from scratch, either. 888Poker hands out an $88 no-deposit bonus that starts with $1 for cash games and $7 worth of $0.50 tournament tickets. Do well with this, and you can earn the other $80—in ten $8 increments, same as the first—without ever depositing. However, you will have to deposit at some point to verify your identity and claim any winnings.
Choosing the Right Poker Room
Most poker sites won't offer a no-deposit bonus anymore. 888Poker is a rare breed in that regard. But other poker sites have different qualities you may find worthy of your deposit. You're welcome to browse our collection of poker reviews to find the features that suit you best.
Party Poker Canada, the most trusted Canadian gaming destination, and our editor's pick for two years, now offers a wide variety of popular card games: from Texas Hold'em, to  Omaha, to 7 card stud, to Limit Hold'em and even casino games like blackjack. Play for fun, for free, or play for real, for real money that is ! Our editorial pick for 2023.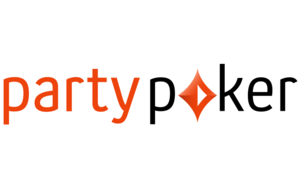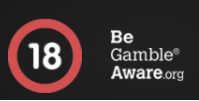 (Reminder to Gamble Responsibly)