23 May
Canada's Sweetheart, Bicknell, Wins Female POY Again
Kristen Bicknell wins Another GPI Female Poker Player of the Year Award.
Kristen "krissyb24" Bicknell has done it again. For the second year in a row, she's claimed top honors as the poker world's most successful female player. Last week, after finalizing the best 12-month performance of her illustrious career, Bicknell was named the 2018 GPI Female Player of the Year. She crushed the competition in 2017, as well, and just barely missed out on the same title in 2016.
Following the announcement from Global Poker Index (GPI) organizers, Bicknell told the media she is "honored to win female POY" for the second year in a row.
"I sincerely hope that my presence in tournament poker is able to make a positive impact on the public perception of women in poker. A large part of what motivates me to compete at the highest level is to represent women and prove that men and women are even competitors in the game."
Back in the Day (Pre- Female Poker Player of the Year)
For about a decade, Kristen played poker primarily online. Rarely did she venture into the live realm. Doing so, however, scored her a WSOP bracelet in 2013. It was shortly after this time that the online poker industry began gearing promotions toward recreational players, leaving their pros with a lot to be desired.
In 2015, she decided the live poker scene would benefit her more—and it did. She snagged a second WSOP bracelet in 2016 and has dominated the live felt ever since, depositing more than US$2.6 million in the bank. That includes yesterday's 11th place finish in the $25k PCA Hold'em Players Championship, worth $328,500; the largest live cash of her career to date. That placement, by the way, was worth 410 GPI points towards her 2019 POY ranking.
2018 Kristen Bicknell's Best Poker Year Yet
Krissyb24 virtually doubled her success in 2018 compared to the previous year. In 2017, she cashed in 28 live events for an impressive $551,906. In 2018, she scored the same number of cashes (28), but finished remarkably higher in the prize money, netting $1,095,611. It marks the first 7-figure year of her career, but surely not the last. In fact, with $328k in the bank—not even two weeks into January—I suspect her new "best year" is unfolding once more in 2019.
Commenting on her performance throughout the last 12 months, Bicknell says:
"I feel that I have improved drastically throughout the past year, and am so grateful for all the opportunities and experiences that I had. I got to play numerous high roller events that I haven't played in before, and I really enjoy playing at that level."
Kristen had a great run at the Asia Pacific Poker Tour in Macau last March. She finished 1st in the HK$80k High Roller for HK$2.192 million (US$279,549). A week later, Bicknell ended the HK$100k High Roller in 4th for $HK$1.523 million (US$194,081).
No doubt, we'll see a lot more of Bicknell in the high-roller arena this year.
Bicknell vs. Foxen – 2018 Overall POY Winner
Anyone who follows the poker world deeply enough knows that Kristen Bicknell is dating an equally famous colleague by the name of Alex Foxen. They've been dating for a few years now. One of the things that keeps their relationship fresh is a little healthy competition between them.
In June 2018, Bicknell and Foxen faced off heads-up in the grandest of grand finales at the MSPT $5k DeepStack Championship in Las Vegas. Foxen ended up taking the 1st place prize of $239k, while Bicknell scooped $200k for 2nd.
And in the most ironic finish of them all, while Kristen is collecting her second Female Poker Player of the Year Award, it was her significant other, Mr. William 'Alex' Foxen, who won the overall 2018 POY Award.
Congratulations to you both, and here's to another great year!
UPDATE:
Third time's the Charm for Bicknell!
January 3, 2019: Canada's sweetheart has done it yet again! Kristen Bicknell followed up two consecutive years winning the GPI Female Player of the Year award with a third. She earned the 2019 Female POY Award with 3,175 points on the GPI; over 650 more than her nearest rival, Maria Ho, and more a thousand higher than third place finisher, Jessica Dawley. Congratulations one more time to "krissyb24"!
May 23, 2022: Over the next three years, Bicknell's live gameplay slowly tapered off. She finished on the GPI's Female POY rankings in 4th and 7th in 2020 and 2021 respectively. She is, at time of writing, in 19th position in 2022. However, she got a late start to the year, and could turn things around any moment. Not even two weeks ago (May 13, 2022), she scooped $101,000 for a 6th place finish at WPT Choctaw, bringing her annual live cash total to US$130,612. 
Party Poker Canada, the most trusted Canadian gaming destination, and our editor's pick for two years, now offers a wide variety of popular card games: from Texas Hold'em, to  Omaha, to 7 card stud, to Limit Hold'em and even casino games like blackjack. Play for fun, for free, or play for real, for real money that is ! Our editorial pick for 2023.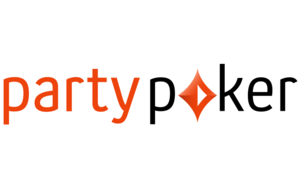 (Reminder to Gamble Responsibly)