7 Jan
FOMO Leads Canada's Terrence Chan to PSPC
Retired Canadian poker pro turned MMA fighter Terrence Chan turns up in the Bahamas for 2019 PS Hold'em Players Championship.
The action is now underway at the Atlantic Casino in the Bahamas, where a staggering field of more than 900 turned out to participate in a ground-breaking event. The $25,000 PokerStars NL Hold'em Players Championship, dubbed PSPC for short, kicked off Sunday afternoon, and it's seen some very interesting names crawling from the woodwork.
One such name is that of Terrence Chan. He's not exactly what the online poker operator was expecting to attract when structuring the PSPC a year ago. Turns out, Terrence, and a great deal of people like him, were drawn like flies to honey to this exception live poker tournament.
Terrence Chan Comes Out of Retirement for PSPC
Chan was once among the biggest names at PokerStars. In fact, he was one of the founding employees of the company, heading up the customer service department when the operator was founded in 2011. He'd been dabbling in poker since the late 1990s, which led him to the position at PokerStars, but it wasn't until he began working with the company that he found his life's calling. He quit his job and became a full-time online poker player.
Before long, Chan was tearing through SCOOP and WCOOP events, collecting titles in each along the way. He was a force to be reckoned with on live poker felt as well and, although he never received a WSOP bracelet, he appeared in more than half a dozen final tables, and cashed in over 40 events. His live career earnings amount to more than $1.25 million. But he's not a poker player anymore. He officially retired (but occasionally returns for more dabbling) to take on a very different life path. He became an MMA fighter.
Now at 38 years of age, and the proud father of a 1 year old baby girl, the bantamweight fighter is contemplating trading in his gloves for a coaching position. But, in the meantime, he's also gone back to 'dabbling' in poker, as he couldn't resist the draw of the PS Hold'em Players Championship—an event like nothing he experienced during his years as an online poker pro.
When poker's media hounds spotted Terrence at the tables on day one, it was an interview opportunity they couldn't pass up on.
FOMO Leads Chan to PSPC
The most obvious question for Chan was this – what drew him away from home to attend this unique poker event? Oddly enough, Chan cited "FOMO", the new-age clinical term for the "fear of missing out", as the dominant reason.
"I think if you 're looking for a one-word answer; it would be FOMO," said Chan. "I heard everyone talking about it, and it looked like it was going to be a great field. So I just said; you know what…" He hopped on a flight from Canada and that was that.
It wasn't a last-minute decision, though. Few things are for Terrence Chan. He sets his mind to something, then spends as much time as possible working towards that goal. That's what led him to the Atlantis Casino in the first place. Many months ago, after losing an MMA fight—the only fight he's lost in his amateur or professional career—he decided to start training for the PSPC. Fortunately, he found there's a lot more coaching material online these days than there were in his poker prime.
Chan was a fixed limit poker pro in his day, so this is a relatively new arena for him. "I stopped playing limit hold'em a really long time ago," said Chan. "The good news is there's so much information out there, so much more than there used to be about how to play good no limit hold'em. So you just soak up as much energy and hope that you can become a better student and that you worked a little harder than everybody else. That's all you can do."
So Far, So Good for Canadian Poker Pros
Going into Day 2, he's doing pretty well, with about 70k chips to his name. That's pretty far behind the current leader, Talal Shakerchi (UK) with 425k, but still in the average range overall. On a side note, Canada's Travis Nesbitt, who won his Platinum Pass to the PS Hold'em Player's Championship, is in about the same position, with around 75k in the bag.
Fellow Canadians Shyam Srinivasan and Andrew Pantling are among the top 10 with 254k and 230k respectively. Our favorite femme fatale, Kristen Bicknell, isn't far behind, clutching 207k, while her poker pro boyfriend, Alex Foxen, has 99k in front.
Best of luck to each of you!
Party Poker Canada, the most trusted Canadian gaming destination, and our editor's pick for two years, now offers a wide variety of popular card games: from Texas Hold'em, to  Omaha, to 7 card stud, to Limit Hold'em and even casino games like blackjack. Play for fun, for free, or play for real, for real money that is ! Our editorial pick for 2023.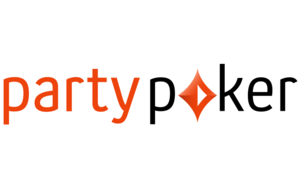 (Reminder to Gamble Responsibly)