3 Jan
Canada Online Poker Pro headed for Bahamas
Representing Willowbrook, Saskatchewan, Canadian online poker pro Travis Nesbitt is taking a free ride to the Bahamas with a $25k Platinum Pass to PokerStars PSPC 2019.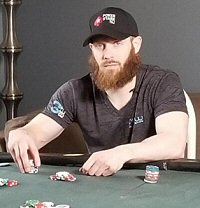 It is a good day to be Travis Nesbitt. The 28 year old spent the last decade building up to this moment. He's been playing online poker all this time, rising from micro-stakes to much more respectable buy-ins—all from his modest home in Willowbrook, Saskatchewan.
Three days from now, all of Nesbitt's hard work will pay off. On January 6, 2019, he will take a seat at one of the most coveted poker tables in the world. Travis, and a select few others, will partake in the PokerStars No Limit Hold'em Players Championship; a $25,000 buy-in event where the eventual winner is guaranteed to claim nearly $5 million.
How did this young, scarlet-bearded Canadian go from grain elevator to prestigious online poker pro? It's a fascinating story, and one we hope will gain a lot more chapters in the coming weeks.
Becoming a Canadian Online Poker Pro
It all started years ago when a much younger Travis came of age to gamble. He signed up an online poker account, made a $25 deposit, and started playing the cheapest Hold'em games, betting just one or two cents per hand. That much of the story matches the accounts of millions of other players who dreamed of becoming professionals one day. Unlike 99.9% of them, Travis's dream became reality, but not right away.
Nesbitt admits that it took a great deal of time and learning, trial-by-fire-style, to get where he is today.
"At the start, I really had no idea what I was doing," he told CBC News. "I was kind of just going through the process, and just learning and losing." From there, he slowly grinded his way up.
The years went by, including five years as a grain elevator during which Nesbitt admits he "wasn't the happiest". Then, finally, he decided to make the ultimate move—to take the ultimate risk. Travis quit his day job to pursue a full-time poker career.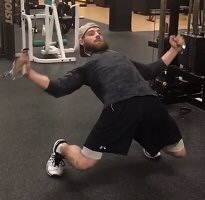 Since then, he's been spending most of his days playing online poker. When he's not playing, you may find him partaking in a stringent physical work out; something he often does twice to day to keep his energy levels maxed. Or, he may be indulging in a cold shower—a practice he says fires up the metabolism, sharpening his focus.
Whatever it is he's doing, it's working. In March 2018, just two months after turning pro, Nesbitt entered an 'all-in shootout' tournament; a special style poker event where every player automatically goes all-in, every hand, until a single player remains standing. After winning a phenomenal 16 hands in a row, Travis found himself the lucky recipient of the coveted $25k Platinum Pass to the inaugural PSPC.
The prize package is worth about US$30,000, covering the $25,000 buy-in to the event, 6 nights accommodations at the Atlantic Hotel & Casino Resort in the Bahamas, and an extra $2,000 for travel expenses and spending cash.
The talented Canada online poker pro will showcase his skills on the live stage just days from now, where he's predicting he'll "make final table". That's a bold prediction in an event where the top 6 finishers are looking to bank a 7-figure payday.
Party Poker Canada, the most trusted Canadian gaming destination, and our editor's pick for two years, now offers a wide variety of popular card games: from Texas Hold'em, to  Omaha, to 7 card stud, to Limit Hold'em and even casino games like blackjack. Play for fun, for free, or play for real, for real money that is ! Our editorial pick for 2020.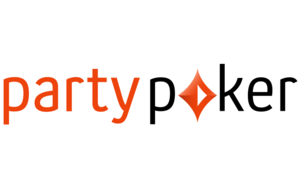 Canadian Poker Games