23 May
3 Step Beginner's Guide to Online Poker Progression
Baby Steps to Pro Leaps: Learn to Play Online Poker for Profit
If you're reading this, I'd venture to guess you dream of becoming one of those famous professional poker players we've all seen on ESPN, but you have absolutely no notable experience with the game. You may or may not understand the basic rules, and you have a long way to go before competing against the world's best players.
Unfortunately, there are no magic beans or wonder drugs that will give you poker super powers. The mathematics and strategies behind the game aren't just something you read about and suddenly execute to perfection. They take loads of practice at progressive levels. So today, we're going to detail a simple, 3-step guide to online poker progression just for beginners.
Step-by-Step: Playing Online Poker for Profit
If you think poker is going to be a big part of your future, you should treat your development like any other form of preliminary education. You start with basic grade school knowledge, work your way to high school application, then progress to collegiate level execution.
Each of the following steps will coincide with these stages of development. Along the way, you'll want to take advantage of all the knowledgeable material you can. Read poker books, watch training videos, and check out the many poker guide articles available right here on our website.
Step 1: Free Social Online Poker
Social poker networks are insanely popular. One of the largest is Zynga Poker. WSOP hosts a big one, too. These are 100% free online poker networks, open to players of all ages, from all over the world.
Don't expect to acquire any strategic knowledge playing these free poker games. Since there's no cash on the line, no one uses superior tactics because no one really cares who wins. It's all for fun. Thus, trying to employ strategy won't work against these players.
What you should take away from this stage of the lesson is a refined knowledge of rules and gameplay experience. You can learn to play Texas Holdem and Omaha Holdem in Fixed Limit, No Limit and Pot Limit varieties. You may find you enjoy PLO (Pot Limit Omaha) more than NLHE (No-Limit Texas Holdem), or vice versa. You'll also get used to navigating poker lobbies, using the multi-functional interface, and talking in online poker lingo—all-important for the proceeding steps.
Step 2: Online Poker Freerolls
Freeroll tournaments are an excellent way to test your skills in a real-money setting. You won't be risking your own cash, but perform well enough, and you could actually win a little.
For this step, you'll need to join a real-money online poker room. Unibet Poker offers newly registered players access to four $500 freerolls, once per week for the first month. That's a pretty good deal. You'll find an array of daily New Player Freerolls at Betsson Poker, as well. Alternatively, you can join 888Poker for a $88 No Deposit Bonus, giving you a chance to test your skills for real money before investing any of your own.
Step 3: Progressive Stakes Online Poker for Real Money
Here's where all your previous hard work starts to pay off. Or not, depending on how well you picked up strategies along the way. Remember, you're supposed to be formulating a good poker stratagem as you go!
Start at low stakes; micro-limits of $0.01/$0.02 or $0.02/$0.04. Never jump levels too quickly, either. Only move up a single level at a time, and only after proving you can consistently win at the current level. This slow, steady online poker progression will ensure you don't get overwhelmed.
You can also dabble in low-stakes sit-n-go (SNG) and multi-table tournament (MTT) formats. Keep a tight lockdown on your bankroll. If you're getting low on cash, head back to the freerolls menu. If you join Betsson or Unibet, as I recommended in Step 2, you should have no trouble finding freeroll action soon after signing up. There's nothing like playing online poker for profit without risking your own dime. But once you've got enough experience under your belt, all you need is smart gameplay.
Party Poker Canada, the most trusted Canadian gaming destination, and our editor's pick for two years, now offers a wide variety of popular card games: from Texas Hold'em, to  Omaha, to 7 card stud, to Limit Hold'em and even casino games like blackjack. Play for fun, for free, or play for real, for real money that is ! Our editorial pick for 2023.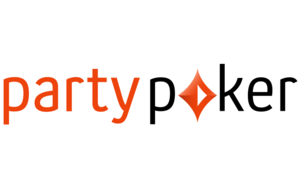 (Reminder to Gamble Responsibly)