19 Dec
Poker MTT Final Stages according to Negreanu
Surviving a poker tournament in the final stages, as advised by Daniel "Kid Poker" Negreanu.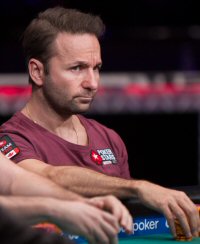 Making the transition from skilled player to effective professional is far easier said than done. It's not just about learning the ways of modern day masters, but executing them with refined precision. Who better to learn such intricate skills from than Canada's most trusted and wizened wizard of the felt, Daniel Negreanu.
We've already covered early stage and bubble approaching MTT strategies of the great "Kid Poker". If you missed those, you can get caught up here.
Today, we wrap up the 3-step tournament edition of Daniel's MTT poker strategies with part three…
Surviving the Final Stages of MTT Poker, Negreanu Style

At this point in a tournament, mental exhaustion tends to kick in. Make sure you're getting a full night's sleep between tourney days, when applicable, and consume nutritious, energy boosting foods and beverages. Raw nuts and nootropic teas may be worth reading up on, priming your brain for optimum focus.
How you play each hand becomes situational to the information available. Getting moved to a new table takes away all your previous reads. When this happens, you'll need to evaluate your high- and mid-stacked opponents quickly to determine their hand range.
The small stacks don't matter as much. You can put them on a wider hand range as they look to double up for survival. Target these low stacks when you have a reliable hand to beat their range. Getting them out of the way will keep your chips rising and get you one step closer to the trophy.
Daniel defines the late stages of an MTT poker tournament as a time when getting ultimate value from each hand is paramount. Instead of re-raising a check-raiser when you know you have them beat, make the call. Not only will this encourage more bad betting on their part, it minimizes your losses should they land a lucky draw.
"In this situation you should usually call, unless you think they have a strong hand they want to go with," says Negreanu. "But, as there's a chance they might be bluffing, I want to give them the chance to bluff again."
Put Everyone on a Hand Range – Even Yourself!
Always think in terms of ranges. What hand range can you put your opponent on. If you're paying enough attention, you can put them on a pre-flop range based on their position and bet size. Post-flop and turn are easier, when you can combine the same information with best- and worst-case scenario for a better approximation.
Don't forget to evaluate your own hand range, from an outward perspective. This can be equally critical, if not more so. "At this stage, you have to think about what you would do with your entire range," suggests Negreanu.
Step outside yourself for a moment and look at your own game play. What range would you put yourself on? Are you betting accordingly every time, or mixing things up to throw people off? How easy are you to read?
When your own hand range is good enough, you can often judge a skilled opponent's hand from the strength of your own, and their willingness to follow you into the pot.
Party Poker Canada, the most trusted Canadian gaming destination, and our editor's pick for two years, now offers a wide variety of popular card games: from Texas Hold'em, to  Omaha, to 7 card stud, to Limit Hold'em and even casino games like blackjack. Play for fun, for free, or play for real, for real money that is ! Our editorial pick for 2020.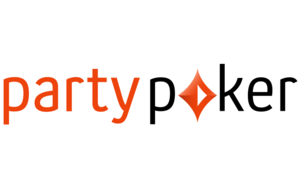 Canadian Poker Games