18 Dec
Approaching the Bubble according to Negreanu
Daniel Negreanu's modern-day advice for making the bubble in a live multi-table tournament.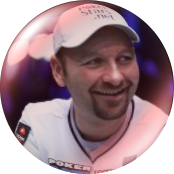 Yesterday, we began a discussion on the expert tournament strategy of Canada's most successful MTT professional, Daniel "Kid Poker" Negreanu. The first edition covers his words of wisdom for the earliest stages of a multi-table tournament (MTT). If you missed it, you can get caught up here:
Part 1: Stage 1 Tournament Poker according to Negreanu
Today, natural progression takes us on to part two, in which we study the all-important task of reaching the bubble. The money bubble is the point at which players begin receiving monetary reward for their placement in an event. Finishing inside the bubble means you get paid. Finishing outside means nothing. It is the difference between a winning and losing poker player.
How to Approach the Bubble in MTT Poker
As the bubble looms closer, there are many poker players who will target smaller stacks. In years past, this was the dominant strategy—to exploit the smallest stacks in hopes of increasing your own lead. It became a vicious attack by the mightiest at the table that would not end until the weak were utterly devoured.
Daniel Negreanu believes that, in modern day MTTs, too many people "over-emphasize the bubble phase." Far too many are attacking, when they should be reserving their strength for the latter stages. For some, it's time to act, but for most, lying low is the better option.
MTT Bubble Strategy by Stack Size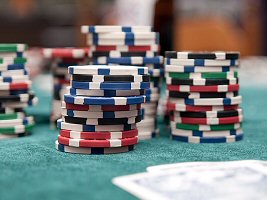 How players handle this segment of a tournament should be based entirely on the size of their chip stack. The majority will find that conservation remains the key to survival.
Short-Stacked: If you happen to be well below the average stack size, it's time to start counting your blinds. You need to know just how long you can expect to last on those chips—how many good hands you can throw away in search of a great hand that might double you up out of the hole. It has to be a great one, because the big dogs will be on the hunt.
Remember, the goal at this point is only to make it into the bubble and grab a minimum cash. And for that reason, Daniel says the bubble is "not really that big of a deal unless you're really, really short." Do not jump the gun.
Big-Stacked: If you're among the largest stack holders at this point, you're in a great spot. Negreanu suggests holding that position by keeping your wits about you. Don't become the maniacal assaulter who aims for every low stack at the table. Yes, "you should still try to take advantage" of short stacks, but not at the risk of your own lofty position.
"I don't think it makes a lot of sense to play like a mad person in that situation because you don't want to jeopardize your stack either by playing foolishly," he warns.
Mid-Stacked: If you're not among the supremely strong or weak, you're in the mid-stack range, which is where at least 80% of the field should be. It's a good, comfortable position to be in, but one that warrants extreme patience on your part.
Do not jump into a dog fight between the highest and lowest stacks. You lack the ferocity of a player who's backed into a corner, and the affluent might of a player who can afford to take such risks. Your job is to stay under the radar until the bubble bursts. Which brings us to…
Part 3: Poker Tournament Final Stages according to Negreanu
Party Poker Canada, the most trusted Canadian gaming destination, and our editor's pick for two years, now offers a wide variety of popular card games: from Texas Hold'em, to  Omaha, to 7 card stud, to Limit Hold'em and even casino games like blackjack. Play for fun, for free, or play for real, for real money that is ! Our editorial pick for 2020.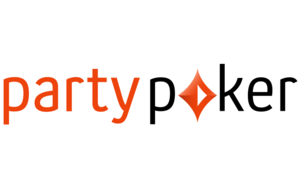 Canadian Poker Games