17 Dec
Stage 1 Tournament Poker according to Negreanu
Canada's poker mastermind, Daniel Negreanu, gives his perspective on early stage live poker tournament strategy.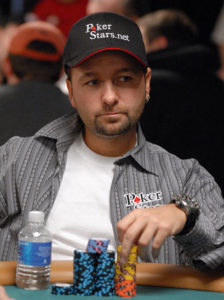 Being Canadian, and having a true love for the game of poker, there's no one's opinion I respect more than that of Daniel "Kid Poker" Negreanu. (Except my mother's, of course!) For many years, up until July 2018, Negreanu topped the all-time poker tournament money list, only to be overtaken by Justin Bonomo's $10 million payday at the 2018 WSOP Big One for One Drop.
Negreanu has 293 recorded live tournament cashes dating back to mid-1997 (and no telling how many more unrecorded), totaling $39,830,194. If there's anyone true poker fans should be learning from, it's Daniel. Fortunately for us, he's been more than willing to share all the information and knowledge he can. Not because he wants others to become as good as he is, and potentially beat him down the stretch, but because of his genuine passion to see the game grow.
Negreanu's Early Poker Tournament Strategy
Like most strategic tournament write-ups, Daniel's is delivered in three stages, early, middle and late, with a side strategy for sizing bets. Today, we'll take an in-depth look at Daniel Negreanu's stage-1 tournament strategy.
The game is completely different when the cards are first shuffled up and dealt. Daniel blames the lack of antes for the forced need to play so conservatively early on. Players must hold onto as many chips as possible, with the single aim of making it into the money bubble, and that's a long way off.
He prescribes to the theory that "you can't win a tournament in the early stages, but you can lose it."
Exploit the Weak: No good player will be participating in many hands at this stage. Should you recognize a weak post-flop player, you can justify seeing more flops against them. Otherwise, stick to your conservative guns—aim well, don't fire without accuracy
Raise or Fold, Don't Limp: With a fresh stack and low blinds, everyone can afford to limp a lot early, but Daniel says the good players won't do it. It only serves to give SB and BB positions a "chance to realize their full equity" with a junk hand, like 9-6 or 9-2 off. Making even minimal raises can eliminate this problem.
Golden Rule: His primary advice for an early stage poker tournament is simply this…
"You should not be concerned about increasing your stack by 20-30% in the first couple of levels but rather try to keep what you have."
Caution or Aggression as Chip Leader?
Sometimes, whether intentionally or not, you may find yourself involved in what becomes a big pot. While basic stage-1 strategy would say to avoid these situations, but if it does happen, and you find yourself seated in the top 20 on the leaderboard—now what? Do you remain cautious, guarding your stack, or keep pressure on the wounds of your opponents?
As hard as it may be to do so, thanks primarily to our unrelenting egos, Daniel says caution is the correct path. There's no pressure coming from across the felt. The bubble is too far away to aim for. There are few, if any, short stack desperadoes to pounce on.
"Realistically," says Negreanu, "the big-pot win early on doesn't really change the way you should play."
Short-Stacked After a Bad Read?
If the same scenario as above occurs, but this time you find yourself on the losing end of that big pot, you could be looking down at a short stack of 20-25 big blinds. Now what?
Deep-stack poker is no longer a part of your tournament arsenal. Instead, Daniel says you'll need to "adapt and switch to Plan B". Oddly enough, this looks similar to Plan A, in terms of conservation, but now, even more conservative than before.
It is double-up opportunities you seek, and nothing less. Your tournament life depends on it. When the right opportunity comes long, you must risk it all for a chance to double your stack. You'll either get to go home early and watch DVR, or work your way back into a respectable position.
Part 2: Approaching the Bubble according to Negreanu
Party Poker Canada, the most trusted Canadian gaming destination, and our editor's pick for two years, now offers a wide variety of popular card games: from Texas Hold'em, to  Omaha, to 7 card stud, to Limit Hold'em and even casino games like blackjack. Play for fun, for free, or play for real, for real money that is ! Our editorial pick for 2020.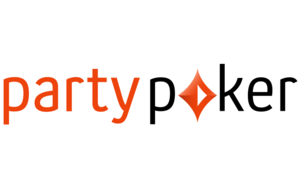 Canadian Poker Games