20 Mar
Play Home Poker & Card Games Online w/ Friends
How to play poker and games with friends online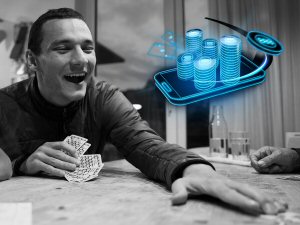 As the main editor of this site, I've been participating in regular home poker games for the last few years. Every two weeks, my friends and I get together and shoot the breeze over Texas Hold'em and a 12 pack. Last weekend was the first time in a very long time that that didn't happen.
Determined to do something about it, rather than lose that bond; at least, not in the traditional sense. Instead, we found an alternative option playing home poker games online.
How to Play Poker & Games with Friends Online
Online poker has been around for years now; more than two decades in fact. Here in Canada, adults are legally capable of playing at most of the world's top internet poker sites. 888 Poker is one of my personal favorites. Unfortunately, the option to create private tables no longer exists on 888 or most of the other major poker rooms, primarily due to strict regulatory guidelines in some countries (namely, the countries that license those poker operators, like the UK.)
If you're a Canadian looking for a real money option, 888 Poker will meet your needs nicely. But if its kinship among comrades you seek, keep reading to learn about how you can play free poker games online with friends. Beyond that, we'll discuss playing other fun games online – card games, dice, games, board games, etc. Use the links below to navigate each section of this page, or just keep reading to learn more.
Other Card / Board Games Online
Play Online Poker with Friends
There are a lot of apps out there that claim to provide a perfect playground for online home poker games. These websites and apps boast about the proficiency and simplicity of their products, and I for one would love to take their word at face value. But I don't work that way, and neither should you.
In the last 48 hours, I've tried out a lot of apps. I had the help of a few friends who joined in when things looked promising. The unfortunate result was that not too many of these came back with good reviews. Those that did were often flawed in some way or another. The most common issue is that today's apps like to flog users over the head with the inordinate number of ads they force upon them. No one wants to deal with that…
Here's what I have found so far, and please bear in mind this is a growing list. I will continue to expand on this section for as long as needed – either for the duration of this global pandemic, or until I feel it's been sufficiently populated with reasonable options, not just for Canadians, but Americans as well. A lot of poker sites closed their doors to Americans in recent years – even the free money-versions. My hope is to give everyone who wants it a good, solid option to play poker and other games with friends online during these trying times.
PokerHost – "Free Custom Online Poker for Anyone"
PokerHost.co is a website that's still in beta testing mode, but one that offers a nice suite of tools to set up online home poker ring games and tournaments. It was built in HTML5, so you can access it on any desktop or mobile device. The game variety is extensive, offering FL, NL and PL Hold'em, Omaha, Omaha Hi/Lo, Razz, Stud, Stud Hi/Lo and Mixed games.
When I first came across it, I was impressed with the ease of signing up an account. Very basic info is required – no real name or psychical address. What I noticed very quickly was that you don't start with chips, and there's no way to get any. They don't give you a starting stack, and you can't buy them either. That's because you can't join any of the games unless you either created them (become a host), or were invited to join one (by a host). And that's perfectly acceptable since it's exactly why we chose this program to begin with.
Getting started is a multi-step process, but not too difficult.
First, you have to set up a basic user account. There's no in-depth info required. Just enter a user name, password, email and some type of location (city, province, country, planet, whatever), click the "I'm human" box and submit.
Next, you have to apply to become a host. Unfortunately, you can't fill out a form and press a button for this. You can either send an email to pokerhost.co@gmail.com, or call 715-966-0758 (Wisconsin, USA) to set up a host account. As an example, my email looked something like this
"Hi, I signed up an account today on PokerHost.co. My username is "********". I would like to become a host so that I can create private tables and invite friends. Please let me know how to go about it. Thanks!"
Soon after, you'll receive a reply with information to access your very own PH Host Dashboard. This allows you to create the all games you want. You can customize an abundance of options, including limits, stakes, blinds, starting chips, buy-ins, rebuys, add-ons, time bank, and more.
Finally, you'll also need to create invitations to send your friends. In order to join your private poker tables, they must sign up through the forms you send them. Simply having a PokerHost account is not enough. You'll also need to create forms that allow you to check and manage the chip balances of everyone you invite to your tables.
Bluff Avenue – Poker Your Way
Bluff Avenue is a free social poker website where people can sign up, join groups, and play on private tables against friends. The site is U.S.-based, so there is no option to play for real money. Being a 100% social gaming platform, it's legal anywhere and everywhere on the planet.
Bluff has some great features, too. There's one called TableTalk that each player can toggle on or off. It's an integrated VoIP voice chat so everyone can talk during the game, just as you would in a live home poker game. You can set up single-table cash games with a small group of friends, or invite up to 90 players to join in custom tournaments. Game selection is currently limited to Texas Hold'em, Omaha, or Dealer's Choice.
Here's what you'll need to do to get started:
From a desktop or mobile browser, go to Bluffave.com. In the top right corner, fill out the Sign Up info. All you need is a name, email address and password. You'll be instantly logged in, with a starting bankroll of $500.
On the left, look under the section titled Favorite Groups. It will say you don't have any favorite groups and ask you to Create or Join one. Click Create, then give the group a Title and Description. You'll need to choose a URL for the group, which will become www.bluffave.com/your-group-name. You can also input the city, useful for players to find each other who normally meet up for real life home poker games. Last, you'll choose to make the group Public, Restricted or Private. Select Private. Only the members you invite to the group will be able to see it in the tables menu.
Send an email or text msg to all of your friends and give them the link. Enjoy!
Another feature I find extremely appealing is the ability to search for custom tables by city/location. Maybe you don't have a home poker group, and want to find one? Bluff Ave allows members to search for private tables by destination city. If you don't live in a big city, try choosing the closest big city to you. If there are any local groups with public or restricted access, you'll be able to join or request an invite.
Pocket Poker Room – App for Android and iOS
Pocket Poker Room is an app by Dollar and a Dream Inc. It was specifically designed so that users can host private poker games with friends, but there are plenty of public tables to keep you entertained while waiting for a home game to start up.
This is a very straight forward app. It's user friendly, the graphics are clean, and it comes with a lot of optional customization. You can get it in the Google Play and Apple iTunes app stores for Android and iOS devices, but note that it cannot be played on desktop PC.
The biggest complaint I've come across here is signing up an account. People say they can't complete registration because they didn't receive an email. If you'll read the very first line of the app's description when downloading, it clearly states to look for the verification email in your junk/spam folder. That's where I found mine, and that's where you'll probably find yours, so don't forget to look for it.
Long story short, this is a good option so long as everyone in your group has an Android or Apple smartphone or tablet to play on. Here's how to set it up.
Install the app, open it and choose Create an Account. Fill in your basic info as instructed, including first name, last name, email, nickname (the name everyone sees), username (your log-in ID), and choose a password.
Go into your email and click on the verification link from Pocket Room Poker. If you don't see the email, go into your junk folder. It should be there.
Go back to the app and login. You'll start with 2,000 chips and some gold, which can be used to buy more chips. Every day you log in you'll get more, or you can buy more with real money. Keep the stakes low and this shouldn't be an issue.
To Create a Private Club, click Poker Clubs from the lobby and press Create New. Note that when creating the club, you can choose whether to Rake the games. This means any player who joins must pay the Host a Rake in gold. Either way, it costs 10 gold to host a club for 365 days. Once created, click Host in the bottom right corner to find other players and invite them. Note that nicknames are case sensitive. You can also use the Invite button to copy a code and text or email it to your friends.
To Join a Private Table, from the main lobby, press Find Your Club and enter the Host's name. Or, use the invite code sent to you by the Host.
Pocket Poker Room also offers private clubs with ranked leagues. If you're in a serious home poker group, look into this feature. As I said, Pocket Poker Room is a very straight forward app, but if you ever get lost or confused, click on the "? User Manual" button in the main lobby for direction.
Poker Face – Group Chat Video Poker App
This is a nifty little app that goes beyond the usual virtual poker table. Instead of avatars – custom or otherwise – to define each player's personality, everyone appears in a small video window next to their chip stack. It is, in essence, a group video chat with a working poker table.
Poker Face is the closest thing you can get to being together, but there are potential problems. Most of all, it requires access to your phone's entire contact list. It uses those contacts so you can send invites to your friends to play – a reasonable request. However, should you be concerned about that, it could be a deal breaker. Whether you're concerned enough to back out – that up to you. I would suggest you give this a read (particularly if you live in California). It will tell you how to opt out of their info sharing policies.
Next up, you may need a high-end device to run the app smoothly. Any smartphone made in the last few years should be capable of running a face-to-face (F2F) video chat with another person, but to run five at the same time, including your own? That's asking a bit much of today's budget devices. I'd recommend a higher end Android, like the Samsung 8 and up, or an iPhone 6 and up, or of course a good tablet like an iPad or Galaxy Tab 10 will do. In fact, tablets will make those video displays a lot easier to see than a minuscule phone screen.
If you're still reading, here's the rest of the info on the game. You can play with up to 5 people at the table, with complete video and audio chat capabilities. Play with friends or make new friends all over the world. The software is user friendly, very easy to figure out, and certified for fairness. Plus  you'll get enough chips to keep you going for awhile – assuming you keep the stakes low. Daily bonuses will help you restock.
Set up is simple; follow these steps:
Install the app, enter your name and phone number, and allow the required permissions (contacts and record video/audio). You'll get a text message with a 4-digit verification code. Enter this and the game loads right up.
Press the button that says Live Friends Group Video Chat – Open Table. In this window, you can tap Get Started to see any friends that are already using the app. Or, press Invite to invite new friends.
Once you've got friends on your list, simply tap their name to invite them to a game. It's all very straight forward from here. Enjoy!
Blockchain.Poker – Free Poker with Free Bitcoins
Blockchain.poker is a unique initiative established in 2016 to promote the use of cryptocurrency. It's a free poker site with a basic Texas Hold'em offering. You do not need an account. They will create a random one when you visit the website and throw you right onto a table with 100 Satoshis (each Satoshi being worth 1/100,000,000 BTC) to get your started.
You don't have to use that account, but you can. You can set a password for it to keep it (press the red circle with the ! in the bottom right corner), or create a new random account. They don't collect any info at all. They just want a username and password. They won't even ask for an email address. That's crazy when you consider you can actually deposit and withdrawal here, either in BTC, BCH or BSV. But their goal isn't to get you to deposit. It's to get you interested in cryptocurrency, which is why, if you run out of those first 100 chips, you can simply press the cake-shaped icon by the main menu button and they'll give you 100 more, on the house, no limitations.
The poker room is a cheap, no-frills endeavor. Tables are clean but very basic. Texas Hold'em is the only game. Stakes range from 1/2 NLHE up to much higher amounts, but unless you're depositing, you won't have enough to play those. What you will have more than enough to do is create private tables. You can customize these and password protect them so that only your friends can join. You can also create private tournaments, including freerolls, guarantees, and regularly reoccurring events.
On the negative side, this website is not licensed or regulated by any government authority. It simply exists, welcoming players from all over the world – even Australia and the United States, where online gambling is strictly prohibited. They consider it legal because there's no government currency going around – only unregulated cryptocurrency. Then again, if you're making no deposits or withdrawals, what's the harm? I'll let you draw your own conclusions…
One final note – this is an HTML website, not a mobile app. That means you can access it on computer, smartphone or tablet. I know those mobile devices are handy, but some of us still enjoy an old fashioned desktop or laptop.
Here's how to set up your private poker games:
Go to blockchain.poker. A message informs you of your 100 satoshis and other relevant details. Press "Let's Go", then tap the Menu button in top right corner. Select Profile to view your new, randomly selected username. If you like it, press the ! with the red circle in the bottom right of the screen to choose a password and secure the account. If not, press Menu and choose Switch User to receive a new random username. Rinse and repeat until you're satisfied, then secure the account with a password.
Next, in the top left corner, select Lobby. At the bottom center of this menu, choose Create Table and set its parameters. Choose a name, blinds, currency (BTC, BCH or BSV), turn time and number of seats. Tap the box labeled Password Protected to secure the table for friends only, then press Create.
You're now at the new table. There are two ways to tell your friends.

You can text them with the table name and password. They then visit blockchain.poker and scour the lobby menu for the table name. Click it, then enter the password and you're in.
From within the private table, Click the table's name in the top right of page. In the window that pops up, press the "Invite Link" button at the bottom, then send it to your friends via text, email or social media.
You can complete these exact same steps to create a private tournament. Enter the lobby, press tournaments from the top menu, then press Create Table at the bottom. Follow the instructions…
Vegas World Poker – Multi-Player Texas Hold'em
This morning I came across Vegas World Poker, a free multi-player poker game. It's got some interesting features, including 3D graphics with a large selection of male and female caricature-style avatars. The graphics are good enough to make it entertaining and expressive, but not so good that it lags on modestly-equipped systems. Best of all, it's built to accommodate all operating systems and devices. Vegas World Poker can be played directly in any browser, making it in-browser compatible with PC, Mac, Android and iOS. For mobile users who prefer apps, you can get it in the respective Google and iTunes app stores for Android or iOS smartphones and tablets.
There's only one poker game on the menu – Texas Hold'em. You can play as a guest, but you'll need a registered player account to save your data and friends list, and access them across multiple devices. To make a friend, scroll through the usernames on the left side, click on the name of your friend, then press the +Friend button to add them. With that done, private tables are easy to set up, with either 5 or 9 seats depending on the size of your home poker group. Customization features let you set the blinds at 50/100, 500/1,000, or 5000/10,000, with a deal speed of Normal or Turbo. Once the table is set, you can start inviting your friends to join.
One of the perks of Vegas World Poker is that it's actually part of the Vegas World Casino group of social gaming. You'll have access to a lot more casino-style games, including blackjack, roulette, slots, video poker, bingo, virtual sports and more. You can play most of these games with your friends, as well, so long as they feature multi-player functionality. They're all social games – no real money can be won or lost, but y
To get started, follow these basic steps:
Go to vegasworld.com, then press the PLAY for Free button in the middle of the page. [Alternatively, you can choose to download the app from Google Play or Apple iTunes, then follow the directions provided there.]
Select your character. There are 12 male and 12 female characters available. [Before you click, notice that the privacy settings are located below the avatars. You can choose not to accept Essential and/or Nonessential cookies by removing the check marks from these boxes.] Select a character and you're sent into the casino.
Tap your way through the Virtual Tutorial (sorry, it's not optional), then you'll be asked to play as a Guest or Save your Character. Choose a Name, enter your Email and create a Password, then press Save & Play. You'll get an extra 100k coins for this.
Your friends should be doing the same thing at this point, and you'll all need to share your character names with one another. If everyone is in the lobby, you should see each others names in the left window. Tap on the name of each friend and press +Friend to add them to your friends list.
To create the Private Table, open the Menu (top left) and choose Casino Games, then select Multiplayer Poker. Choose Texas Hold'em for a 9-seat table, or 5 Seat Texas Hold'em for a 5-seat table. Enter the desired blind levels and game speed, press on the Private Room checkbox, then press Start Game.
Once you're seated all alone at the table (it will say "Waiting for players…"), press the Friends list button just below the menu button. Tap on each friend you want to invite. It's all pretty straight forward from there… enjoy!
How to Play Other Games Online with Friends
Not a poker fan? Not a problem. There are plenty of other games you can play with your friends online. In fact, this entire website was originally dedicated to Canada's most popular card games – Euchre, Kaiser, Hearts, Bridge, Canadian Salad, Forty Fives, Coup, etc. – as well as dice games, board games and more.
In this next section, I'll detail ways to play these types of games socially on a computer or mobile device with your friends. Again, this is ongoing research on my part, so bear with me in the development of this growing list, and check back soon for updates.
BoardGamesArena – 175 Online Card / Board Games
BoardGameArena.com is a free and easy to use website. All you need is a username, email and password to register an account. You'll get access to 175 game titles to play against friends or other players around the world.
Once registered, you're asked to scroll through their game list and choose up to five of your favorite games. This will give you an idea of what's available. Next up is a brief tutorial which I do recommend. It will teach you how to play games, read scores and keep up with the action, all while enjoying a quick round of Can't Stop against the computer. When it's over, you're shown how to navigate the different game play options, including Real Time and Play With Friends, and how to find the games you know, as well as how to learn the rules of new games you aren't familiar with.
The complete alphabetical list of games provided – current as of March 27, 2020 – is as follows.
6 nimmt!

7 Wonders

8 Masters' Revenge

Alveole

Amyitis

Apocalypse at the Zoo of Carson City

Armadöra

Assyria

Backgammon

Battle of LITS

Battle Sheep

Battleships Pencil & Paper

Belote

Blooms

Bombay

Briscola

Bubblee Pop

Buttons

Can't Stop

Carcassonne

Caribbean All Fours

Caylus

Celestia

Checkers

Chess

China Gold

Cinco

Circle of Life

Clans of Caledonia

Color Pop

Coloretto

Colt Express

Coup

Dark Agent

Diam's

Dice Forge

Djambi

Dragon Castle

Dragon Keeper: The Dungeon

Dragon Line

Dragonheart

Dungeon Twister

Elfenland

Eminent Domain

Eruption

Evo: The "Game no Name"

Expedition: Northwest Passage

Florenza: The Card Game

For Sale

Four Color Cards

French Tarot

Gaïa

Gear & Piston

Go

Gomoku

GORami

Gosu

Guildes

Gygès

Hack Trick

Haggis

Hanabi

Hawaii

Hearts

Hex

Hive

Hypnosia

Ice Cold Ice Hockey

In The Year of the Dragon

Incan Gold

Injawara

Innovation

Isaac

Jaipur

Jump Gate

K2

Kabaleo

Kahuna

Kalah

Keyflower

Khronos

Kingdomino

Koi-Koi

Koryŏ

KQJ

Krosmaster Arena

Le Dernier Peuple

Legendary Inventors

Lewis & Clark

Libertalia

Lines of Action

Logger

Lords of Xidit

Lost Cities

Love Letter

Machiavelli

Madeira

Mammalath

Metromania

Nautilus

Neutreeko

Niagara

Nile

Nine Men's Morris

Nippon

Noir: Killer versus Inspector

Not Alone

NXS

Oh Hell!

Origin

Outlaws: Last Man Standing

P.I.

Palace

Penny Press

Perudo

Polis: Fight for Hegemony

Ponte del Diavolo

Puerto Rico

Pylos

Quantum

Quarto

Quoridor

Race for the Galaxy

Red7

Remember When

Reversi

Roll for the Galaxy

Russian Railroads

Saboteur

Saint Poker

Seasons

Secret Moon

Senet

Siam

Signorie

Skat

Sobek

Solo

Spyrium

Stir Fry Eighteen

Stone Age

Sushi Go!

Tablut

Takara Island

Takenoko

Taluva

Targi

Tash-Kalar

Terra Mystica

The Battle for Hill 218

The Boss

The Builders: Antiquity

The Builders: Middle Ages

The Jelly Monster Lab

The King's Guild

The Palaces of Carrara

The Ruhr: A Story of Coal Trade

The Werewolves of Miller's Hollow

Thermopyles

Through the Ages

Through the Ages: A new Story of Civilization

Tiki

Time Masters

Tobago

Tock

Tokaido

Tournay

Troyes

Twin Tin Bots

Tzolk'in

Uncle Chestnut's Table Gype

United Square

Veggie Garden

Xiangqi

Yahtzee
Cardzmania.com – 20+ Favorite Cards Games
Cardzmania is a clean and simple browser-based game platform that gives players access to more than 20 card gaming favorites. You can play a quick game against bots (computer players), a global game with random players from all over the world, or a private game with friends only.
In general, the site doesn't even require account registration to play. You can enter as a guest and receive a random nickname. To play against friends in a private forum, however, you will need to sign up an account.
To sign up, press the Menu button, scroll all the way down and choose Sign In Now. You can sign in automatically with Facebook or Google, or choose to sign in with an email address and password. You'll get to create a custom avatar, and can then search for your friends by user ID. Your user ID is a long random strain of alphanumeric characters (ex: 8YW96KE1RpZjyRbZDALR8RVIfjJ4). You'll see it when you press the Find Friends button. Click the Copy button and send this ID code to your friends via text, email, social media, etc. They can do the same to send you theirs.
Once everyone is friend-ed, you'll have solo, public and private table access to the following card games:
Rummy Games

Canasta – Solo

Canasta – Teams

Gin Rummy – Classic

Gin Rummy – Modern

Trick Catching Games

325

Barbu

Euchre – UK

Euchre – US

Hearts – Classic

Hearts – Omnibus

Hearts – Spots

Hearts – Teams

Oh Hell

Pinochle – Single Deck

Pinochle – Double Deck

Rung – Single Sir

Rung – Souble Sir

Rung – Hidden

Sergeant Major – 853

Sergeant Major – 952

Spades – Classic

Spades – Blind

Spades – Solo

Whist – Classic

Whist – Bid

Solitaire Games

Free Cell

Klondike – Turn 1

Klondike – Turn 2

Klondike – Turn 3

Seahaven Towers

Spider – 1 Suit

Spider – 2 Suit

Spider – 4 Suit

Yukon

Other

Crazy 8s – Classic

Crazy 8s – Switch

Crazy 8s – Modern

Durak – Classic

Durak – Teams

President – Classic

President – Modern
There's more to come – check back soon!
Party Poker Canada, the most trusted Canadian gaming destination, now offers a wide variety of popular card games: from Texas Hold'em, which made their brand famous, to  Omaha, to 7 card stud, to Limit Hold'em and even casino games like blackjack. Play for fun, for free, or play for real, for real money that is ! Our editorial pick for 2019.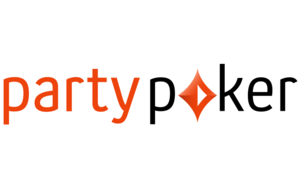 Canadian Card Games
About the Author
Admin: