19 Apr
My Take on Yahtzee with Buddies for iOS & Android
Yahtzee Mobile App Review: The good, the bad, and the frustrating!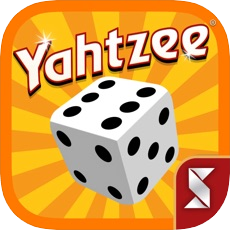 A few weeks ago, I began downloading some of the highest ranked Yahtzee apps to see which one is worthy of calling, "Best Yahtzee App". The very first thing I noticed is that there are very few games that actually go by the name "Yahtzee". Most of them are spelled "Yatzy", or something else similar in pronunciation. If you're wondering which is the "real" Yahtzee game, just look for the registered trademark symbol, Yahtzee®.
Normally, when reviewing family game apps, I pick the one with the highest user rating. In this case, Yatzy Classic by Loop Games. However, knowing that there's a game registered by Hasbro, the company that sells the physical game, I felt compelled to review this option. The fact that it's a social game that can be played against real friends also aided in my decision, since this is the most enjoyable way to play in a live setting, as well.
So, without further ado, I give you…
My Honest Review of Yahtzee with Buddies
Yahtzee® with Buddies is registered by Hasbro and designed by Scopely, a digital company with about a dozen major-brand gaming apps under their belt. You'll find it on the Apple iTunes Store (for iOS) under the name Yahtzee® with Buddies Dice, and under the title Yahtzee® with Buddies Dice Game, at the Google Play Store (for Android).

The game has a lot of great features – namely the ability to play against your friends in real time, just as you would if they were sitting at the table with you. You can only play against one friend at a time per game, and you do have to take turns, which can cause delays when life interrupts (as if often the case with mobile games). But on the bright side, you can have lots of games going at once with many different friends. If you don't have any friends online to play with, you can play against random real people, against the computer, or by yourself.
Before I get into the pros and cons of this popular iOS and Android Yahtzee app, let's take a moment to review the specs. This info is current on the Apple / Google Play app stores at time of writing, except for pricing. Those were incorrect. I got that information directly from the apps.
Specifics
Android – Google Play
IOS – Apple iTunes
App Store Link
Yahtzee® with Buddies for Android
Yahtzee® with Buddies for iOS
Star Rating / Reviews
4.3 * / 84k+
4.4 * / 108k+
Compatibility
Android 4.1+
IOS 9.0+
iPhone, iPad, iPod Touch
Content Rating
Everyone
4+yrs
File Size
85MB
413.5MB
Price
Free w/ Ads & In App Purchases of $1.99 – $99.99
Free w/ Ads & In App Purchases of $1.99 – $99.99
Mobile Yahtzee App Features & Game Play
As I said above, you can play against real people – actual friends or otherwise – or against a computer. There are multiple challenges against computers players to gain experience and special rewards. In this regard, there's always a game to be played. However, there is no solo mode, playing just to beat your own high score.
In some ways it's even better than the original Yahtzee game, because you can earn bonus rolls to try one more time. If that doesn't work, you can spend 5 bonus rolls to start the roll all over again! Your opponent won't know you're doing it either, so they can't get mad.
My favorite thing about this game is that it's extremely easy and straight forward. If you already know how to play, you'll need no instruction whatsoever. If not, it starts out with a quick first-game tutorial. If you need a refresher after that, you can tap on any scoring option for a full description.
Once you've played against someone, you can instantly start up a new game with them by simply pressing the Rematch button. If they accept the rematch, it's game on! However, if you both press Rematch, and both accept, it will initiate two separate games. It's good to be aware of this.
During PvP games, you can chat with your opponent, too, wishing them good luck, or bragging about that Bonus Yahtzee you just scored. The chat window is separate, so it won't detract from the game screen, and you can easily ignore it if you aren't feeling social.
As you play, you'll earn experience points and level up, and you'll get special treats for winning games. You can earn coins, bonus rolls, and my favorite, scratchers. These color-coded scratchers are like scratch-off lottery tickets where you can win additional bonus rolls and experience points. Every card is a winner! You can also buy bonus rolls and scratchers, but what's the fun in that? For me, the challenge of earning rewards is half the fun.
The game is also highly customizable for avid players. The more experience you earn, the more customization you get. For instance, why use plain old dice when you could change to purple dice with black dots, red dice with yellow dots; pretty much any color combination you like. You'll unlock more as you go, and you can also change the color theme of the scoreboard and frames.
One last thing in the pros section, you can click any open position on the score board to see how many points your roll is worth in that section. The score isn't actually recorded until you press Play. The best thing about this is that you aren't stuck taking a bad score because you accidentally tapped the wrong spot.
That covers most of the perks for the Yahtzee dice game app.
Now for the less attractive features…
You have to have an internet connection at all times to play, even for PvC games. No internet – no game. For some, that alone can be a deal breaker.
Some also complain that the ads are overwhelming. I think that's more a matter of perception. There's an ad when you start a game, and another after so many plays, but it's not what I would call overwhelming (as some of the app store reviewers have stated). Then again, if you're used to ad-free games, or apps with infrequent ads, it might be more than you like. Also, it's true that some ads cannot be skipped, but in my experience, most of them you can back out from after 5 seconds or less.
One last thing I'll mention, although I've not experienced this myself. There are numerous complaints about it from others. It's been argued that when players have a large number of bonus rolls built up, the game takes more from them than they use. For example, a player might have 70 bonus rolls. They use 2 of them, and suddenly have only 50 left at the start of the next game. Again, it's not something I or anyone I know has experienced, but there's a few similar complaints, which is enough be it worth mentioning.
Conclusion
Yahtzee with Buddies really is a fantastic game. If you love Yahtzee, you'll love this app. The only real downside might be the ads, and I don't feel that they're too intrusive to be a bother. It's fun, it's straight forward… it's Yahtzee!
As for the potential loss of bonus rolls, my recommendation would be not to spend money on the game unless you've seriously got cash to burn. Play it, enjoy the challenge of earning those bonus rewards, and don't hoard dozens of extra rolls, lest you run the risk of losing them.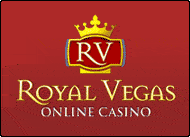 Royal Vegas offers a wide range of casual card games for fun or real money. Everything from keno, bingo and scratch cards, to even blackjack and texas hold'em. Safe, and fun.