17 Apr
Canadian Doubles Cribbage Rules – How to Play Cribbage in Canada
Cribbage is an old-fashion card and board game played in many regions of the world. Here in the Great White North, we do things a little differently. By the most common Canadian Doubles Cribbage rules, every hand gets a bit more interesting, and trusting your partner's intuition is everything.
How to Play Cribbage in Canada
Canada's variation of the game only alters the way each hand begins. The game is played with four players; two sets of partners, on a 2-track or 3-track Cribbage board (using two tracks).
The deck is placed in the center of the Cribbage board. Each player will cut the deck. The player with the lowest card is the dealer. In case of a tie, the tying players cut again.
The deck is then shuffled, followed by an optional cut by the player right of the dealer. Then…
The dealer deals 10 cards to the Pone (lead player) on their left, and 10 cards to himself, alternating one card at a time per player. Their partners do not receive cards at this time.
The Pone and dealer each look at their cards. From the 10 available, they must make two complete, 4-card hands.
The Pone will keep one 4-card hand for himself, and pass the other hand to his partner. The remaining two cards will be discarded to the Dealer's Crib.
The Dealer does the same, keeping four cards, passing four to his partner, and discarding two to the crib.
From here, standard Doubles Cribbage rules apply.
Canadian Doubles Cribbage Rules
To start, one player will cut the deck, then flip the top card face up on top of the deck. This is the Starter Card. If this card is a Jack, the player who cut instantly receives 2 points. Some Cribbage rules leave this job to the dealer, but more often, the Pone will perform the starter cut. If no cut is made prior to the deal, the player right of the dealer will make the starter cut.
The object of Cribbage is to be the first team to reach 121 points. Partners will share the same peg for scoring purposes. For every point scored, that team's peg will move one space along the track. There are three ways to score points.
#1 Pegging Points
During game play, score is generated by pegging, or earning points to move the peg forward on the board. There are multiple ways of scoring in pegging play.
| | | |
| --- | --- | --- |
| Combination | Points | Description |
| Total 15 or 31 | 2 | The total value of cards face up equals 15 or 31 |
| Pair | 2 | Pair of same value cards face up (ex. K-K) |
| Trio | 6 | Three same value cards |
| Quad | 12 | Four same value cards |
| Run | # of cards in run | Sequence of cards (ex. 4-5-6-7) |
| GO | 1 | Cannot play without exceeding 31; must say "Go" |
| Last Card | 1 | Goes to the player who plays the last card. |
Play alternates clockwise, each playing one card from their hand, starting with the Pone. A running total of all card values is kept throughout the game. Aces are 1, Face cards are 10, all numerical cards are face value. The value cannot exceed 31, and will start back at zero each time 31 is reached.
#2 Hand Counting
After all cards are played, each player will take their hand and count up all possible points. The Starter Card that was played in the beginning is used by each player, giving all a 5-card hand to work with. Again, there are many ways to earn points based on card combinations, similar to pegging.
| | | |
| --- | --- | --- |
| Combination | Points | Description |
| Total 15 | 2 | Any card combination that totals 15 (ex. 8-7, 10-5, 2-3-10, A-4-5-5) |
| Pair | 2 | Pair of same value cards (ex. 4-4) |
| Set | 6 | Three same value cards |
| Quad | 12 | Four same value cards |
| Run | # of cards in run | Sequence of cards (ex. 4-5-6-7) |
| 4 Flush | 4 | All 4 cards in hand are same suit |
| 5 Flush | 5 | All cards in hand + Starter Card are same suit |
| Nobs | 1 | Hand contains the same-suit Jack as the Starter Card |
#3 Crib Counting
The crib, containing the four cards discarded at the beginning of the hand, is then taken up by the dealer. The dealer will use the same scoring method as Hand Counting (above) to add up any additional points. Only the dealer collects points from crib counting, hence the term 'Dealer's Crib'.
How to Win Cribbage
The first team to reach the end of the Cribbage board with 121 points wins the game. If a hand ends without either team reaching the end, another hand commences. And that's how to play Cribbage in Canada! If you want to learn more, check out our Cribbage History and Cribbage Strategy sections, or learn the hilarious brow-raising variant of Backwards Cribbage.
In Short:
1 in 216,580
In Detail:

29 is the rarest of all hands in Cribbage. Statistically, it occurs just once in every 216,580 hands. To put that into perspective, you would be:

866x more likely to have twins by natural pregnancy (1 in 250);
216x more likely to crack a double-yolk egg (1 in 1,000;
22x more likely to find a four leaf clover (1 in 10,000;
19x more likely to bowl a perfect game (as a casual bowler (1 in 11,500);
and almost 4x more likely to die from a bee sting (1 in 59,507).
| | |
| --- | --- |
| In Short: | 1 |
| In Detail: | Unlike many card games, the Ace is always worth 1 point in Cribbage. Therefore, A-2-3 makes a run, but Q-K-A does not. |
| | |
| --- | --- |
| In Short: | A hand of 4 Fives is worth 20 points; 12 for 5-5-5-5, and 2 for each set of 5-5-5 (8). |
| In Detail: | 5-5-5-5 is one of the best hands in Cribbage, worth a total of 20 points. Having a four of a kind is worth 12 points alone. Counting to a total of 15 (5-5-5) is worth 2 points. Because there are four different ways to combine these cards into a 15 count, they add up to another 8 points. |
In Short:

Nibs

– When a Jack is the Starter Card; worth 2 points to the dealer.

Nobs

– When a Jack that is the same suit as the Starter Card is held in the Hand or Crib; worth 1 point.

In Detail:

The term Nibs (a.k.a. His Heels) refers to the Starter Card being a Jack, which is worth 2 points to the dealer. If a players needs just 2 points to finish the game, he/she may "take Nibs" to win.

The term Nobs (a.k.a. His Nobs) refers to a Jack of the same suit as the Starter Card that is held in the Hand or Crib. A Nobs is worth 1 point.
In Short:

5s, if you don't have 10s to score them with.
Pairs that have higher crib value than hand impact.

In Detail:

5s can be the best cards to discard into the crib, but only if you don't have any tens to score them with. Remember, tens and face cards collectively make up about 30% of the deck. If you have 5s that you can't score with, surely your opponent will enjoy scoring them, so it's best to crib them.

Like 5s, the best cards to crib will always be situational. If you have a pair of 7s that's worth more in the crib than in your hand, let them go. Likewise, 6-7 in the hand can evolve into a lot of pegging, but if they're unsupported, they're worthless.
| | |
| --- | --- |
| In Short: | Muggins is the term used when aa player claims points their opponent has overlooked. |
| In Detail: | Muggins is an optional rule that is only active if agreed upon by players before a game begins. If a player neglects to record points on their score, either by forgetting to record a score entirely, or by scoring lower than the actual points accrued, the opponent may call Muggins. In doing so, the player scores their opponent's overlooked points. |
| | |
| --- | --- |
| In Short: | A variation in which players start at the Skunk Line, pegging only the last 31 holes. |
| In Detail: | Shotgun is a Cribbage variant for 2 to 4 players. All players receive four cards. There is no crib. Play begins at the skunk line (31 holes to the finish). Each player uses their four cards + the cut card to build the best Cribbage hand. The first player to reach 31 wins. |
| | |
| --- | --- |
| In Short: | 4 |
| In Detail: | A 4 is the best card to lead in Cribbage. Your opponent cannot make 15 with a 4 showing, and whatever your opponent plays, you will have a chance at making 15 yourself. |
| | |
| --- | --- |
| In Short: | Magic 11 refers to holding two or three cards that add up to 11. |
| In Detail: | Having two or three cards that add up to 11 (3+9, 5+6, etc.) is called a Magic 11. It is usually a good idea to hold onto these cards. Their "magic" will come in handy if and when your opponent plays a 10. The Magic 11 helps you to peg, while minimizing the pegging ability of your opponent. |
In Short:
29
In Detail:

The rarest hand in Cribbage, said to be a "perfect hand", is 29. This occurs when a player is holding a hand of 5-5-5-J, then the cut card turns out to be the other 5, and of same suit as the Jack.

Scoring is as follows:

Four of a kind (5-5-5-5) = 12
8 ways to Count 15 = 16 (8×2)
Nobs = 1
In Short:
The Stink Hole rule applies only to games of Wild Cribbage. Certain conditions can leave a player 'in the stinkhole'. Once this happens, all future scores are void until the player scores 1 point.
In Detail:

In traditional Cribbage games, "stinkhole" may refer to hole #120, simply because it stinks to be in the last hole when your opponent wins. In Wild Cribbage, the term "Stink Hole" takes on a whole new, diabolical meaning.

A player is said to be 'in the stinkhole' when a player draws a 'stink hole card' before meeting certain gameplay conditions. Stink hole cards and conditions always vary from one set of house rules to the next, so it's a good idea to discuss them before you begin playing with new people. The official rules actually encourage players to make up their own Stink Hole rules.

However you choose to play it, the result is always the same. Once a player is in the stinkhole, he or she may not score any more points until successfully scoring exactly one single point (i.,e. last card, his nobs, etc.)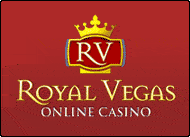 Royal Vegas offers a wide range of casual card games for fun or real money. Everything from keno, bingo and scratch cards, to even blackjack and texas hold'em. Safe, and fun.