26 Mar
Trump Card Games: Concepts in Trick-Catching
in 9-5-2, Board Games, Bridge, Canadian Salad, Card Games, Euchre, Forty-Fives, Hearts, Hola, Kaiser, King Pedro, Mitaine, Skat, Two Hundred, Yukon
No Comments
A cursory exploration of Canada's favorite trick-catching card games and why we love them.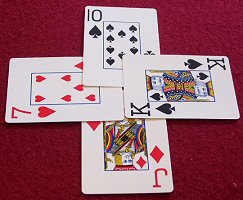 There are probably more ways to play cards than ways to blend the world's myriad dog breeds. Some games are popular in specific regions, while others have spread far and wide through centuries of human migration. Here in Canada – like so many major nations of the world – we have a knack for twisting the original rules of internationally-derived games to align with our own preferences.
Of all the card games still popular in modern Canadian society, all can be classified into one of just a few categories. Doing so, you'll find the largest list appears under the heading, 'Trick-Catching Games'.
What Are Trick-Catching Card Games?
A trick-catching (aka trick-taking) card game is one that requires players, or partnerships, to earn points by collecting groups of cards. Each card group is called a "trick". All players start with the same number of cards, and each round, will play one card from their hand. The player who plays the highest ranking card that round wins the trick.
These games almost always have a "trump suit", which acts similar to a wild card. In the game of Spades, for instance, all Spades are trumps. Most games aren't that direct about it, instead allowing players to bid for a contract (number of tricks or points to be caught). The winner of the bid chooses the trump suit.
The highest ranking trump isn't always the Ace, though. While some games utilize traditional ranks, some of Canada's most popular card games hail Jacks as the most valuable of all trump cards. This is true of Euchre, Mitaine, Yukon and others.
Not all trick-catching games have trumps, either. In the game of Hearts, for example, there is no trump suit. The suit led is the suit players must follow, if able, with the goal of avoiding all Hearts and the Queen of Spades, as they incur negative points for the trick-catcher.
Trick-Catching Card Games in Canada
There are many, many different trick-taking card games played all over the world. Each is unique in its own way, giving players a variety of different rules to choose from. Some are designed to accommodate smaller or larger groups of players. Some designate single play, and others partnership play. A few allow for either singular or partnership play, depending on the number of players present.
In Canada alone, the list of games is fairly extensive. Some of the most popular trick-catching card games in Canada, and the basic requirements to play them, include:
Card Game
(Click for Rules)

# of
Players

Singles or
Partners?

Deck
Info
9-5-2 (Canadian Sergeant Major)

3

Singles

1 Deck, 52 Cards
Canadian Salad

3-6

Singles

1 Deck, 52 Cards
Contract Bridge

4

Partners

1 Deck, 52 Cards
Euchre

4

Partners

1 Deck, 24 Cards (9-Ace)
Forty-Fives (120)

4, 6

Partners

1 Deck, 52 Cards
Hearts

4

Singles

1 Deck, 52 Cards
Hola

2, 4 ,6

2 Singles
4/6 Partners

2-4 Players 1 Deck (52)
6 Players 2 Decks (104)
Kaiser

4

Partners

1 Deck, 32 Cards (no 2s, 4s, 5s, 6s, 7s)
King Pedro

4

Partners

1 Deck, 52 Cards
Mitaine (Mittens)

2-4

Optional

1 Deck, 52 Cards
Rook

3, 4

Partners

1 Deck of Rook Cards
Skat

3

Singles

1 Deck, 32-Cards, 7-Ace
Spades

4

Partners

1 Deck, 52 Cards
Two Hundred (200)

4

Partners

1 Deck, 36 Cards (no 2s, 3s, 4s, 6s)
Yukon

3-5

Optional

1 Deck, 52-Cards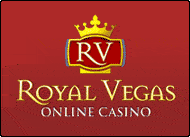 Royal Vegas offers a wide range of casual card games for fun or real money. Everything from keno, bingo and scratch cards, to even blackjack and texas hold'em. Safe, and fun.