14 Mar
Skat Tournaments in Canada and USA
US and Canadian tournament schedule for Skat players.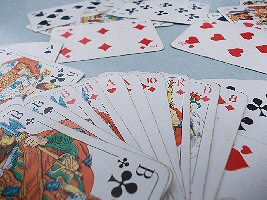 Each year, American and Canadian Skat leagues make their way across the continent to compete in a series of major tournaments, including the 5th US Open Championship that wrapped up in Florida last month. Congratulations to Texas native and ISPA USA Vice President Jim Leissner for his big win there, and to this year's US Ladies Champion, Kristina Huisman of Edmonton, Alberta.
The game of Skat is popular all across North America – primarily in areas of great German influence. It is, after all, the official card game of Germany, and has been for well over a century. There are untold thousands who enjoy the game socially, and at least 700 who are part of Skat clubs in Canada and the United States.
This isn't your ordinary trump-bidding, trick-catching card game. The rules of Skat are more complex, employing a scoring system that can result in the most skilled players leaving amateur opponents in a thick cloud of dust. Suffice to say, Skat tournaments aren't something to be entered into lightly. If you don't have enough experience with the game, having developed an effective Skat strategy, your odds of placing anywhere respectable in a tournament are next to none.
If you have the know-how and experience behind you to compete amongst the best Skat players in North America, by all means, continue reading. You'll find the complete 2019 tournament schedule for Skat below. If, however, you feel you need a little more practice – if not a complete tutorial on the game – please refer top the links below before registering for an event.
Although not a requirement, I would encourage anyone who plans to enter a Skat tournament to join a local club, if available. You'll find a complete list of all 13 Canadian Skat Clubs here, and 14 USA Skat Clubs here.
2019 Skat Tournament Schedule Canada & USA
Date / Time
Venue / Contact Information

More

Jan 12-13
9:00 a.m.
Las Vegas Tournament – Las Vegas, NV, USA
Günter Pauly 818-285-9225; guenterdorisp@sbcglobal.net
Feb 9-10
10:00 a.m.
Texas Skat Tournament – New Braunfels, TX, USA
Greg Soechting 325-379-2013; gregsoechting@gmail.com
Feb 23-24
10:00 a.m.
5th US Open Skat Championship – Cape Coral, FL, USA
Bill Thompson 440-724-5189; bthompson31@earthlink.net
Apr 6-7
9:30 a.m.
Saskatchewan Skatturnier – Saskatonn, SK, CAD
Shelley Hungness 306-373-4213; slhungness@gmail.com
Apr 12-14
3:30 p.m.
36th Canadian Skat Championship – Montreal, QC, CAD
Jutta Khalil 514-568-8891; jutta.khalil@gmail.com
April 15-16
10:00 a.m.
Ottawa Skat Tournament – Ottawa, ON, CAD
Scott McCormick 819-230-2294; scottalangolf@hotmail.com
May 18
10:00 a.m.
Portland Skat Tournament – Portland, OR, USA
Eike Richter 360-750-7968; eike.richter@comcast.net

N/A

May 25-26
9:00 a.m.
Santa Monica Skat Tournament – Santa Monica, CA, USA
Eve Dankemeyer @ 424-223-2149; santamonicaskatclub@gmail.com
May 25-25
9:30 a.m.
Edmonton Spree Asse Tournament – Edmonton, AB, CAD


Kristina Huisman 587-784-0143; kristinahuisman@gmail.com

May 29-30
9:30 a.m.
Red Deer Skat Tournament – Red Deer, AB, CAD


Bert Weiner 403-358-1501; weinerb@telus.net

June 1-2
11:00 a.m.
Western Skat Tournament – Calgary, AB, CAD


Eric Luz 403-861-4644; skatmeister@shaw.ca

Aug 5
10:00 a.m.
North American, Masters – Hamilton, ON, CAD


Heidi Frank 289-808-0437; heidi.ciena@yahoo.ca

Aug 10-11
9:00 a.m.
Cleveland Skat Tournament – Cleveland, OH, USA


Bill Thompson 440-724-5189; bthompson31@earthlink.net

Oct 14-25
1:00 p.m.
21st Open Skat Championship Cruise – Costa Pacifica
Registration now via ispaworld.info only!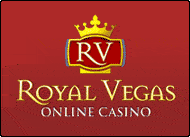 Royal Vegas offers a wide range of casual card games for fun or real money. Everything from keno, bingo and scratch cards, to even blackjack and texas hold'em. Safe, and fun.