27 Feb
Mr Green Pays Out £3m in Penalties to UKGC
UK's Mr. Green Casino loses jackpot, fined £3 million by the Gambling Commission for "systematic failings".
When we talk about major online gambling sites making big multi-million-dollar payments, we usually think of big slot machine jackpots awarding progressive prizes. That was not the case in the UK this week. Media headlines lit up with the story of one of their most recognized brands, Mr. Green, paying out £3,000,000. This was no prize, but a penalty. It came by way of the UK Gambling Commission for what it determined to be gross systematic failings.
Mr. Green will have no choice but the pay the seven-figure penalty. The alternative – face forfeiture of its license to operate in the United Kingdom. The operator will also have to undergo a policy and procedures update to ensure the avoidance of future regulatory violations.
UKGC Hits Mr. Green Casino for Systematic Failings
According to the press release issued by the UKGC on Thursday, Mr. Green is one of a multitude of licensed gambling operators that underwent the Commission's microscope as part of a 22-brand regulatory probe. Based on preliminary results, the sanctions against Mr. Green aren't all that bad. Yes, £3 million is a hefty price to pay. However, six other operators had their licenses stripped altogether. They were forced to close down their UK-facing operations for good. Mr. Green is one of six that received a formal warning, along with a monetary fine to ensure that warning is not ignored.
According to UKGC Executive Director Richard Watson, the operator failed in two of the most important areas of regulatory demand; social responsibility to prevent gambling harm, and anti-money laundering (AML) prevention.
"Our investigation uncovered systemic failings in respect of both Mr. Green's social responsibility and AML controls which affected a significant number of customers across its online casinos," said Watson in a statement.
"Consumers in Britain have the right to know that there are checks and balances in place which will help keep them safe and ensure gambling is crime-free," Watson continued. "We will continue to crack down on operators who fail in this area."
Specific Areas of Contention Identified by UKGC
The Commission specifically identified four areas in which Mr. Green failed to uphold its end of the license agreement. According to the report:
As a result of these failures Mr. Green:

did not carry out social responsibility interaction with a customer who won £50,000, gambled it away and deposited thousands more pounds
took ten-year-old evidence of a £176,000 claims payout as satisfactory evidence of source of funds (SOF) for a customer who deposited over £1m
accepted a photograph of a laptop screen showing currency in dollars on an alleged crypto trading account as adequate SOF.
The £3m fine laid upon Mr. Green Casino was determined an adequate and fair penalty due to the operator's failure to enforce "effective procedures aimed at preventing harm and money laundering". That money will be paid directly to the National Strategy to Reduce Gambling Harms, an organization launched in April of last year for the purpose of supporting the prevention, educational awareness, and treatment of problem gambling.
#1 Canadian-Friendly Casino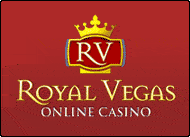 RoyalVegas.ca is our editorial pick for your specific gaming needs in 2022. Currently offering an entire suite of live dealer games, as well as a wide range of Canadian deposit options, RV truly offers a world-class gaming experience.