11 Oct
UKGC Slaps Online Casino Company with £500M Fine
What does it take for the UKGC to strip an online gambling license? We may never know…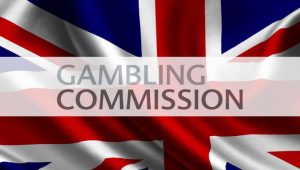 News reports from the UK Gambling Commission this morning were shocking, at least for this writer. Over the last many months, we've seen the UKGC raining fines down on internet gambling operators who violate the region's strict code of conduct. Higher and higher the fines rise, even for relatively small breeches. But after yesterday's report, I have to wonder…
What would it take for the Commission to suspend an operator's license?
If any company seems worthy of suspension, it has to be The Rank Group, owner and operator of more than 50 Grosvenor Casinos, nearly 100 Mecca Bingo clubs, and the online gaming portals Bluesq.com, Meccabingo.com, and Grosvenorcasino.com. Based in London, it is one of the UK's largest omni-channel gambling corporations.
According to the UKGC, their recent actions have violated more player protection policies than any other company; all within a period of just 24 hours. And yet, the Commission saw fit to tap them with a half-million fine.
Online Casino Company Hit with
£

500k Fine

The UKGC report states that Rank Group was fined "£500,000 for failing to follow Gambling Commission rules which protect problem gamblers." The stack of violations, all pertaining to a single gambler, are brow-raising.

The UKGC's investigation found that the casino:
Ignored obvious signs of problem gambling behavior, failing to interact with the customer in any way.

Contacted the customer during a voluntary self-exclusion period.

Inappropriately extended a credit line to the customer.
All of these are direct violations of the UKGC's strict player protection rules. Here's what happened…
Problem Gambling Behavior Ignored
Th UKGC investigation revealed that Rank Group failed to intervene in what was a clear and obvious case of problem gambling behavior. The customer is very wealthy, which was the backbone of Rank's argument in the case—they felt he was 'comfortable with his level of spend'. However, the gambler self-excluded himself in twice. The second time, in 2016, he gave 'losing too much money' as a reason. That should have been enough to set off red flags when he began losing exorbitant amounts upon his return.
The Commission notes several evident factors that went unchecked by the online casino company:
"an escalation in spend once his online account was opened;

"his high speed of play;

"repeated requests for credit increases and bonuses;

"overt signs of frustration;

"he had previously self-excluded on two occasions."
Violation of Self-Exclusion Rights
Rank invaded the customer's self-exclusion rights by sending a general manager directly to his home residence overseas during a voluntary 6-month exclusion period. The customer then requested do be removed from the exclusion list. Rank Group followed the rules this tie, refusing to lift the exclusion before the mandatory 6 months were up. However, the fact that the casino contacted him at all is a frightening violation.
Extension of Credit
The UKGC has tight restrictions on offering credit, and Rank Group's policy is that digital customers may not receive credit at all. The claim states that the gambler, who the Commission refers to as a "a very high net value customer" for Rank Group and a "long-standing" patron of Grosvenor Casinos, was trying to transfer funds into his account from an overseas bank account. The transfer was delayed, so his VIP Manager sent a request for online casino credit to Rank's higher-ups.
Violating the Commission's 'prior establishment of credit terms' rule, and the company's own 'no online casino credit' rule, the request was granted. A £1,000,000 credit line was deposited into his account. This went on for weeks, with the gambler spending credit, paying it back, spending again, etc. Then, in a single 24-hour period, the full £1,000,000 credit line (and then some) was gambled away.
At this point, Rank finally put a hold on his accounts—both online and on land—pending repayment.
Will UKGC Ever Strip an Online Gambling License?
The UK Gambling Commission has stated time and again that they will not tolerate non-compliance; that player protection is more important than anything else, and that no company, no matter how large, is exempt from the rules. So why is it that one of the nation's largest gambling operators is getting away with a mere £500,000 fine? That's only half of their profit from breaking the laws!
If any company is worthy of having its online gambling licensed stripped away, or at the least, temporarily suspended, this is it. But that won't happen, because no matter how much the UK government wants to claim they are more for the people than big business, Rank controls more than 150 land-based gambling operations that have generated billions in government tax revenue.
I don't know what's worse, the Rank Group's gross negligence in failing to protect a customer simply because he's wealthy, or the UKGC's gross negligence in failing to protect its citizens from multi-billion corporations to protect their own wealth.
#1 Canadian-Friendly Casino

Jackpotcity.com  is our editorial pick for your gaming needs. Currently offering an entire suite of casino games, as well as a wide range of Canadian deposit options, JackPotCity truly offers world-class gaming.
About the Author
Adalene Lucas: is our jack of all trades here at DBC. She is a skilled coder, gambler, writer and webmaster. She lives in Manitoba where she enjoys the lush landscapes and camping near Tulabi Falls. Nature gives her inspiration to write. When she's not immersed in nature, her favorite words are "game theory". She lives with her husband and their two Labradors, Kophy and Whisper.