1 Aug
Ladbrokes hit with £5.9M Fine for 'Systematic Failings'
Proof that even the largest, most reputable online casinos make mistakes.
The UK is home to the world's largest, strictest, and most methodically regulated internet gambling industry. The success surrounding the UK market is so impressive that other jurisdictions often struggle to live up to such a high bar of standards.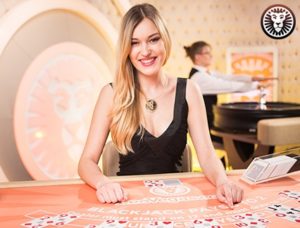 Since its inception in 2012, LeoVegas has been recognized several times for innovation in the gaming industry. With no less than 15 awards, it has established itself as the hub of real money gaming entertainment in Canada.
Since then LeoVegas has expanded its portfolio of offerings, the most notable addition being a high-end "live dealer casino". To accomplish this feat, LeoVegas invested in state of the art technology, including real time camera systems coupled with top of the line security systems to mimick the brick and mortar casino feel online; and with the most attractive dealers you have ever seen.
LeoVegas covers the entire pantheon of classical games from slots, table games like blackjack, video poker, progressive slots, scratch cards, to casual games. The games are powered by Playson, slick and easy to use software, which offers the whole gamut of a premium gambling experience.




Recommended by Editorial Team for 2020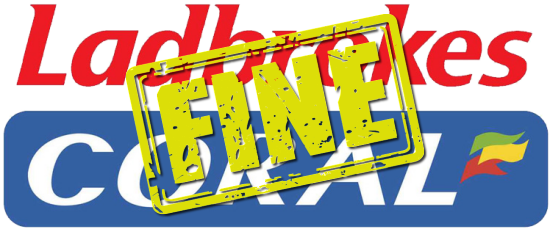 Operating in such a market naturally emits an air of sophistication for the UK's license holders, but the latest news from the regional gaming regulator is more proof that no matter how big the company, no matter how impressive its reputation, none are above the law, and that mistakes can and often will be made.
UK's Largest, Most Reputable Online Casino Fined
The UK Gambling Commission has struck one of its largest and most successful licensees, the Ladbrokes Coral Group, with a massive fine of £5.9 million. Over the last two years, the size of the UKGC's fines has grown exponentially – partly because the government said the severity of punishments will increase to dissuade continued acts of non-compliance, and partly because the severity of the infractions themselves.
In Ladbrokes Coral's case, it's a bit of both. Ladbrokes and Coral merged in 2016, and were acquired by GVS Holdings in 2018. While Ladbrokes record has been pretty clean up until now, the former Gala Coral Group has failed more than one compliance investigation in the past. Apparently, since teaming up, those failing have not been properly addressed, leading to multiple issues of "systematic failure" and a fine of £5.9 million to be paid by the new parent company, GVC Holdings.
'Systematic Failings' in Gambling Harm Prevention
The UKGC's investigation into the online gambling group revolved around numerous incidents that occurred between November 2014 and October 2017 – both before and after the merger. The report indicates that the operator(s) "failed to put in place effective safeguards to prevent consumers suffering gambling harm and against money laundering, with its failing continuing after their merger as the Ladbrokes Coral Group."
The non-compliance issues spanned four incidents:
Ladbrokes: Social irresponsibility involving failure to interact with a customer who lost £98,000 over 2 1/2 years, compounded by 460 declined deposit attempts and a direct request from the customer to stop sending promotional material.
Coral: Failure to request proof of source of funds from a customer who spent over £1.5 million in 34 months, Coral was unable to provide evidence of socially responsible interactions with the customer, who displayed clear problem gambling behavior, including a single-month average of 10 logins per day and £64k in losses incurred in one month.
Ladbrokes: Unable to provide evidence of socially responsible interaction with a customer who deposited £140k+ in first month of membership.
Ladbrokes: Identified at-risk behavior in a customer, but failed to follow up with any interaction or request proof of source of funds.
UKGC Action and GVC Response
The UKGC has ordered GVC to pay £4.8 million in penalties for the multiple systematic failings, and to divest £1.1 million in revenue the operations generated from those infractions, to be paid out to the affected parties.
In addition, the UKGA has ordered Ladbrokes Coral to review its top 50 revenue-generating customers from 2015-2017 to identify and address more potential failings, and divest of relative profits accordingly.
UKGC Executive Director Richard Watson comments:
"Decision makers at gambling businesses need to invest in the welfare of their customers and the integrity of money being gambled with."

"These were systemic failings at a large operator which resulted in consumers being harmed and stolen money flowing though the business and this is unacceptable."
In an effort to maintain their status as reputable online casinos, GVC is humbly acquiesce to the findings, accepting the action against Ladbrokes Coral Group and agreeing to take all necessary action to bring its policies and procedures into compliance with UK regulations.
GVC Holdings CEO Kenny Alexander admits that, after purchasing Ladbrokes Coral in 2018, his company discovered "historic compliance failures." Since completing the acquisition, he adds that he has personally "overseen a systematic review of the enlarged group's player protection procedures and the individuals responsible for these problems have exited the business."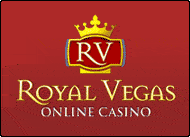 Royal Vegas is our editorial pick for safe Canadian gaming. Currently offering a good range of Canadian deposit options, everything from prepaid gift cards, to eCheck, instadebit and visa/mastercard. That, and a world-class gaming experience, with countless table games, strong variety, and even live dealers. The brand has been in the business for a decade long.