2 Jul
UKGC warns iGaming Companies to Shape Up or Face more Fine
Fine-happy UKGC issues Enforcement report to help online gambling companies avoid future penalties.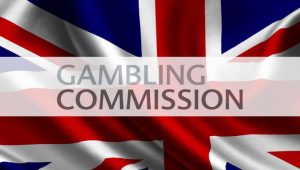 Since legislating a whole new iGaming regulatory and licensing regime in late 2014, the United Kingdom Gambling Commission (UKGC) has dished up millions in fines to operators who fail to comply with the legislative agenda. In the last year, they've been issuing a record amount of fines. The UKGC is clearly fed up with non-compliance. They're now warning operators to follow the rules, or those fines will "escalate relentlessly".
To help operators sustain a legally compliant business, the UKGC also published an Enforcement Report. Within the report are recommendations as to how operators can avoid future fines. The most common infractions include failure to identify or prevent money laundering, violations to advertising rules, and unsuccessful problem gambling prevention campaigns.
Record Fines for UK Online Gambling Companies
From May 2017 to April 2018, the UK saw fines against online gambling operators rise more than 10x over the previous 12-month period. Violations resulted in a total of £18 million ($31.2mm) in fines; up from just £1.6 million (CA-$2.7mm) in the previous reporting period.
888 Holdings was responsible for the largest sum of fines, paying £7.8 million ($13.5mm). The UKGC notes the company's "outrageous failings", permitting more than 7,000 previously self-excluded players to access the site's online bingo platform. That error, which 888 attributes to a technical failure, cost those players £3.5 million ($6mm) in little more than a year.
The most grievous failing centers around a single 888 customer who placed approximately 850,000 wagers, worth a collective total of £1.3 million ($2.25mm). Those lost funds were the result of embezzlement from the player's employer. The UKGC blames, "lack of interaction with the customer, given the frequency, duration, and sums of money involved in the gambling", for the company's failure to identify and prevent potential problem gambling.
Two favorite online gambling sites for Canadians were hit as well. Earlier this year, SkyBet was issued a £1mm fine, soon followed by a 600k fine for LeoVegas.
Report Notes Ways to Avoid Future Fines
The UKGC admits that it's not the iGaming operators that are becoming more careless. Neither has the UKGC tightened its guidelines in the last year. Rather the regulatory body is becoming more proactive in its enforcement. That extra revenue surely comes in handy. But the UKGC would much rather its operators follow the letter of the law.
The report reiterates the Commission's 'zero tolerance' stance. It proceeds to supply a concise run down of how they can/cannot operate their business. For instance, no longer may they bury important details, such as wagering requirements, deep within the fine print of their bonus terms and conditions. Aspects such as these must be clearly visible to customers.
The Enforcement Report is what the new UKGC Chief Executive Officer, Neil McArthur, describes as a "call to action". It's meant to "set the tone from the top, to lead a culture of compliance that puts doing the right thing for your customers first, and to strive to continuously raise standards in your organization," says McArthur.
"We want operators to pay attention to the lessons set out in this report," the CEO explains. "We want them to focus on ways to make gambling fairer and safer for consumers in Great Britain."
Online gambling companies would do well to heed that advice and follow the UK's strict regulations. Otherwise, the penalties will continue to grow in both size and frequency.
#1 Canadian-Friendly Casino

Jackpotcity.com  is our editorial pick for your gaming needs. Currently offering an entire suite of casino games, as well as a wide range of Canadian deposit options, JackPotCity truly offers world-class gaming.