11 Oct
Betfred's £322k Fine Small Price to Pay for AML Failings
UKGC hands Betfred owner Petfre £322k fine with commendation for full cooperation in AML investigation.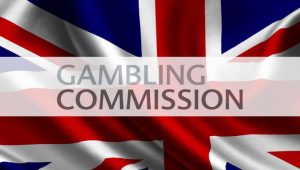 In recent years, we've all witnessed the increasing wrath of the UK Gambling Commission when it comes to punishing online gambling operators for non-compliance. Every penalty gets larger as the gaming regulator grows less tolerant of excuses. With that in mind, this week's mini-lashing of Petfre, parent company of online gambling operator Betfred, is a surprising one.
Petfre was found accountable for one of the most common infractions in the business – failure to enforce proper anti-money laundering procedures. The UKGC's investigation dates back to an incident that occurred nearly two years ago. And while Betfred was deemed guilty of the offense, the penalty was a lenient one, thanks largely to the company giving full, unencumbered cooperation to the regulator throughout the investigation.
Betfred Owner Petfre Pays £322k for AML Failure
According to the action report that appeared on the UKGC website Thursday:
"An online gambling operator will pay £322,000 for money laundering failures.


"Petfre (Gibraltar) Limited, trading as Betfred, will make the payment following an investigation by the Gambling Commission."
Further details indicate that Betfred failed to properly intervene in a case where source of funds procedures should have been carried out. The investigation revealed that a customer made multiple deposits totaling £210,000, subsequently losing £140,000 of it, over a period of just 12 days. To make matters worse, that money did not belong to the customer. It was stolen.
The incident represents a clear-cut case of gambling addiction that spiraled out of control. However, the UK regulator's lenience was imposed because the online gambling operator did identify the situation and take measures to resolve an obvious problem. Unfortunately, those measures didn't go far enough.
The UKGC investigation revealed that Betfred identified the problem, and followed proper procedures in requesting source of funds documentation. In fact, the operator requested source of funds twice from the client in November of 2017. However, when the customer ignored both requests, Betfred failed to cut them off from use of the account. Additional deposits were made, further bets placed, resulting in a total of £210k in deposits and £140k in losses over 12 days.
UKGC & Petfre Agree to £322k Settlement
Instead of slapping Petfre with a massive, 7-figure fine, as the UKGC is known to do these days, a settlement of £322,000 was agreed upon. That figure includes the £140,000 in losses, which will be repaid to the victim whom the money was stolen from. The remainder of the £182,000 payment will go to the National Strategy to Reduce Gambling Harms.
An additional £15,168.42 will be paid directly to the UKGC in compensation of investigative costs.
Full Cooperation Earns Betfred Commendation
The UKGC's lenience in this matter is largely due to Petfre's commitment to cooperation with the investigation. The regulator commended Betfred for being "open and transparent in its dealings" with the UKGC, "timely disclosure of material facts", and demonstration of understanding its failings and subsequent "steps to prevent them recurring".
The Commission also pointed out that the "breach arose not from the absence of AML policies but of a particular shortcoming in control measures". Regulators found that this was an isolated incident, and one Betfred owner Petfre was more than willing to take responsibility for. Furthermore, the company was fully prepared to divest itself of any gross gambling yield involved in the incident, and compensate the UKGC for its trouble.
#1 Canadian-Friendly Casino

Jackpotcity.com  is our editorial pick for your gaming needs. Currently offering an entire suite of casino games, as well as a wide range of Canadian deposit options, JackPotCity truly offers world-class gaming.