16 Oct
Las Vegas Gambling Bosses want Wynn Out for Good
NGCB says Las Vegas casino mogul Steve Wynn should never work in Nevada's gambling industry again.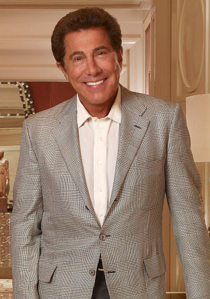 Things may be going from bad to worse for Steve Wynn, founder and former CEO of Wynn Resorts, Ltd. In January of 2018, a multitude of allegations of sexual misconduct surfaced, dating back over a decade. The incidental disclosure of those allegations last year by The Wall Street Journal led to a domino effect in which many more women came forward to share their degrading experiences amidst the Vegas kingpin.
With his reputation in the doldrums, Wynn quickly stepped down from his role as CEO of Wynn Resorts, as well as his position as Finance Chair of the Republican National Committee. He has denied any and all allegations of misconduct, despite the revelation of numerous multi-million-dollar settlements; all with non-disclosure agreements attached.
It would certainly seem that the true Las Vegas gambling bosses – those filling seats of the Nevada Gaming Control Board – are not among Wynn's supporters. In fact, the NGCB is doing everything they can to ensure Mr. Wynn never works in the Nevada gambling industry again.
NGCB Petition Against Las Vegas Casino Mogul
A new report this week from Reuters confirms that Nevada's gambling regulators are actively seeking a ban against Steve Wynn that would prevent him from ever holding any position in the state's gambling industry. If approved, he would never be able to return to a directing position in the company of his namesake. He wouldn't even be able to flip cardboard on the dealer's side of a blackjack table.
According to the report, the NGCB submitted a complaint to the Nevada Gaming Commission – the government agency directly responsible for oversight of the state regulatory board. The filing accuses Mr. Wynn of being, "unsuitable to be associated with a gaming enterprise or the gaming industry," and goes on to state:
"He failed to exercise discretion and sound judgment to prevent incidents, which negatively reflected on the repute of the State of Nevada and acted as a detriment to the development of the gaming industry."
Based on these statements, it's not exactly clear whether the board is averse to Wynn's alleged transgressions against women, or the fact that the media caught wind of, and exposed, defamatory incidents that were never meant to come to light.
Allegations Paint Wynn as a Sexual Predator
The accusations of sexual misconduct date well beyond the exposé. What WSJ uncovered was multiple settlements due to allegations from employees of Wynn Resorts properties. In each case, the victim complained of unsolicited and unwanted advances from the casino magnate; some more explicit in nature than others.
The report uncovered accusations from dozens of female employees who said he had demanded everything from nude massages to sexual acts. In 2005, Wynn's own wife (at the time) accused him of coercing one of his resort's manicurists into have sex with him. That incident led to a $7.5 million settlement paid to the employee by Wynn – one that was never disclosed to the company's board of directors.
The WSJ published its findings in January of 2018. The following month, Wynn stepped down from his CEO position. Then in March, new accusations were flung his way. Attorney Lisa Bloom proclaimed her representation of a client who worked in one of Wynn Resorts' shows. She alleges that Wynn made her and the other dancers strip to their underwear during rehearsals while Mr. Wynn "leered" at them.
Massachusetts Doesn't Like Steve Wynn Either
Nevada wasn't the only state to take notice of Wynn's declining reputation. His company had received a license to build the Wynn Everett casino resort in Everett, Massachusetts in 2014. In April 2018, with construction still underway, Massachusetts gaming regulators fined the billionaire $35 million for failure to disclose the allegations of sexual misconduct. At the same time, his own former company, Wynn Resorts, chose to rename that project Encore Boston Harbor in an obvious effort to distance itself from its former executive in chief.
To date, Wynn has agreed to numerous settlements, but has never admitted to any wrong doing, nor has he been convicted of any misconduct. Still, the alleged indiscretions are wreaking havoc on the Las Vegas casino mogul.
#1 Canadian-Friendly Casino

Jackpotcity.com  is our editorial pick for your gaming needs. Currently offering an entire suite of casino games, as well as a wide range of Canadian deposit options, JackPotCity truly offers world-class gaming.