15 Jan
The Most Extravagant Macau Casinos in 2018
Exploring the hottest Cotai Strip Casinos in Macau 2018 edition.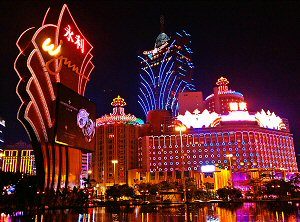 It's only a very small percentage of Canadians who do much traveling to overseas destinations. Chances are, if you're a regular vacay'er who enjoys gambling, you may have been to Las Vegas, maybe even multiple times. But it's not too likely you've experienced the gambling mecca of the eastern hemisphere that is Macau, China.
Most North Americans are under the impression that Las Vegas is the largest, most opulent gambling resort city in the world. That's not the case – not even close, in fact. As of 2018, both Vegas and Macau boast exactly 40 casino resort properites. But the ones in Macau are the most exorbitant casinos in the world, costing a lot more to build, and a lot more to attend.
According to the Nevada Gaming Commission, the average cost of a hotel room in Las Vegas for fiscal year 2017 was about $145/night. In Macau, Hotel.com reports you can expect to pay an average of $232/night, and that's for "budget" accommodations.
Hottest Cotai Strip Casinos in Macau 2018
Clearly, Macau has cornered the market on upscale gambling. They've even mimicked the Las Vegas Strip with the development of their own Cotai Strip. With that in mind, we'll take a close look at the top 3 Macau casinos in 2018.
Wynn Palace Cotai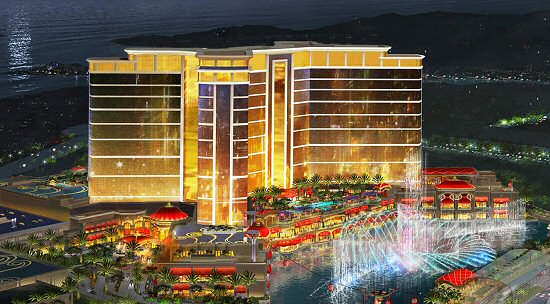 Opening its doors in 2016, the Wynn Palace is the second gambling resort built in Macau by Wynn Resorts, following the original Wynn Macau (2006). No expense was spared on this one as developers shelled out a flabbergasting $4.1 billion on the Forbe's Five-Star-rated destination. Its most unique feature is perhaps the 8-acre man-made lake that will, in the very near future, ferry guests arriving via the light-rail into the casino upon luxurious, air-conditioned gondolas.
The total 6-million sq.ft. property devotes much of its space to an ornate gaming floor. It's complete with over 1,000 gaming machines, about a third of which are tables. The hotel features over 17,00 rooms, suites and premium villas.
Parisian Macau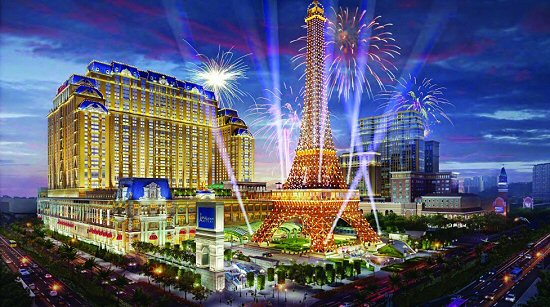 One of the newest, if not gaudiest, Cotai Strip casinos, is The Parisian, which opened its doors in September 2016. Lathered in deep reds with gold trimming throughout, it certainly has a royal feel to it, worthy of its French theme. There's even a half-scale Eiffel Tower, with an observation deck atop. Guests can ride the lift to get a birds-eye view of the Cotai Strip in all its brilliant, blinged-out glory.
The casino here provides more than 2,500 slots and video poker machines, with 400+ table games. Close to 3,000 rooms are available in the hotel, all mimicking the same Palace of Versailies motif.
The Venetian Macau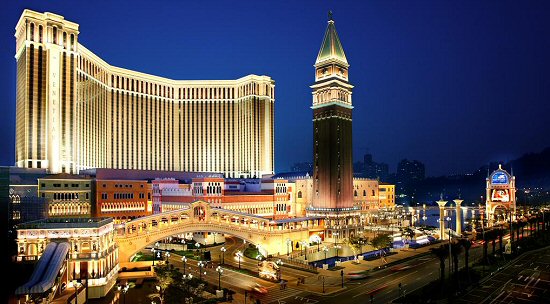 It's hard to argue that The Venetian Macau isn't the most impressive of all Cotai Strip casinos in Macau. There's just one problem. I cheated on this one – it's not actually located on the Cotai Strip. However, it's the largest casino in the world, designed to mimic The Venetian in Las Vegas, at nearly 2x the size. It also happens to be the seventh-largest building on the planet.
Opened in 2007, the property spans a mind-blogging 10.5 million square feet. 550,000sq.ft. of that is dedicated to four separate gaming areas, housing 6,000 slot machines and 800 gaming tables between them. The 38-story complex features more than 2,900 guest suites, from the 7th floor up.
#1 Canadian-Friendly Casino

Jackpotcity.com  is our editorial pick for your gaming needs. Currently offering an entire suite of casino games, as well as a wide range of Canadian deposit options, JackPotCity truly offers world-class gaming.