22 Mar
Nevada will Fall to NJ without Statewide Online Sports Betting
Mobile sports betting to catapult New Jersey over Nevada, Canada missing out.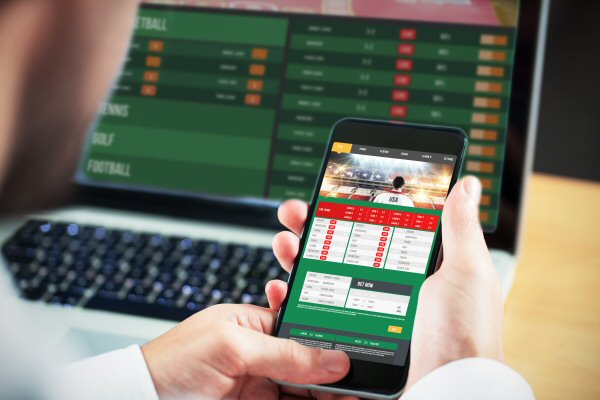 For years – far more years than the United States PASPA law had any impact – Nevada was the leading sportsbook operator in the nation. No jurisdiction came anywhere close to processing so many sporting bets as The Silver State. But now, with PASPA gone and technology phenomenal more superior than when it was enacted in 1992, Nevada may find its old-school ways are selling the state's casinos short.
New Jersey began welcoming sports bettors within 24 hours of PASPA's repeal, so prepared were they for the adaptation. Evidence from data sources and expert analysts predicts they're not just seeing early success. They're set to take the lead in North American sportsbook revenue.
It's not New Jersey's preponderant residency that's securing their upcoming leadership in sports related wagering. Although it's true The Garden State is home to approximately 3x the population of Nevada, let's remember that, in terms of gambling-related tourism, Nevada reigns supreme. Las Vegas wrangled in some 42.9 million tourists in 2016, compared to Atlantic City's 24.4 million.
So what does New Jersey have that Nevada doesn't? One simple thing… online sports betting.
Mobile Sports Betting to Catapult NJ Over NV
New Jersey was among the first to embrace online gambling regulation when the Department of Justice reversed its opinion that the Wire Act federally prohibited such activities. Last year, they were very first in line to embrace both live and online sports betting. Nevada, however, has partially resisted the iGaming movement since 2013, when the state chose to protect its land-based casinos and sportsbooks by only regulating online poker.
In Nevada, online sports bets may only be placed by punters who are physically located on the property where the sportsbook is situated. If you want to bet at the Bellagio, you must be in the Bellagio to do it on a mobile device.
New Jersey took the statewide path. Anyone (of adult age) physically located within its borders can access the state's multitude of online casinos, online poker rooms, and of course, online sportsbooks.
In January alone – the 7th full month of legal sports wagering in The Garden State – New Jersey sportsbooks took in $142 million in live sports bets at casinos and racetracks. Online and mobile sports wagering accounted for $564 million. Moreover, for every $5 wagered online that month, $4 was wagered on sports. All told, New Jersey's sports wagering intake amounted to 77% of Nevada's.
Local industry analyst Dustin Gouker believes New Jersey has plenty of room left to grow. "The market's consistency will eventually help New Jersey overtake Nevada as the largest legal sports betting market in the U.S.," he predicts.
Canada Still Twiddling Its Thumbs…
While New Jersey flexes its muscles and sticks out its proverbial tongue at Nevada, here sits Canada, like a bored child, kicking its feet idly, hoping for the day when he too can participate in legal single-event sports betting. For now, unfavorable sports lottery parlays are all we've got.
Small moves are being made. Lobbying to alter federal law is happening. Even the sports leagues have submitted their support. The tremors are being felt from the provincial to federal level, but until the government stops twiddling its thumbs and starts scripting legislation, we will continue to be a nation that turns to offshore online and mobile sports betting operations to get our fix.
And that, my friends, is the ingredient that just might scare Canadian lawmakers into action sooner than later; the reality that so much revenue is flowing offshore, rather than falling back into provincial tax coffers.
#1 Canadian-Friendly Casino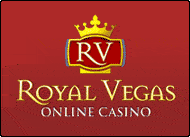 RoyalVegas.ca is our editorial pick for your specific gaming needs in 2022. Currently offering an entire suite of live dealer games, as well as a wide range of Canadian deposit options, RV truly offers a world-class gaming experience.