13 Jul
Ex-NBA Star a Casino Cheat? Charles Oakley Arrested in Vegas
NBA legend allegedly caught cheating at casino games in Las Vegas.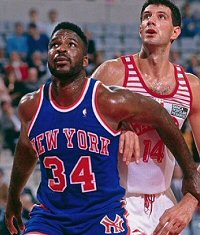 Athletic superstars are often seen as role models. They inspire us. They entertain us. Most importantly, they encourage our youth that they, too, can grow up to realize their dreams. But every once in a while, those role models display a dark side, taking the law for granted. And unfortunately, that seems to be the case for one former NBA legend.
According to multiple media reports, and confirmed by a statement from the Nevada Gaming Control Board (NGCB), former New York Knicks star Charles Oakley was up to no good in Las Vegas this week. The 54-year old basketball icon was arrested on allegations of attempting to cheat the casino.
Oakley Caught Cheating at Casino Games in Vegas
According to reports, Charles Oakley was arrested at The Cosmopolitan on July 8, 2018. Employees of the casino suspected the ex-NBA legend of attempting to retract a wager, after finding out he was going to lose. Oakley denied the accusations, but surveillance video shows otherwise.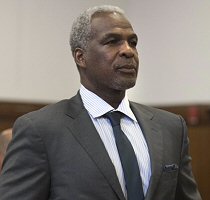 NGCB agents took charge of the situation, and after reviewing the security feed, arrested Mr. Oakley. A statement form the NGCB explains that Oakley "was suspected of adding to or reducing his wager on a gambling game after the outcome was known."
It hasn't been revealed what game the former Knicks superstars was playing at the time. TMZ Sports reports that, "one source with knowledge of the incident says Oak tried to pull back a $100 chip after he realized he was going to lose".
Mr. Oakley was taken into custody at approximately 5:30pm Sunday, then transported to the Clark County Detention Center for booking. Charges include intent "to commit or attempt to commit a fraudulent act in a gaming establishment".
Casino Cheat Accusation No Laughing Matter
Not-so-inconspicuously pulling a $100 casino chip off the table may not see like such a big deal. What does a mega-gambling resort like The Cosmopolitan need with $100? The establishment generates millions in wagers every month. Slap his wrist and ban him from the casino… right? Wrong.
Casino cheating is a very serious offense in Nevada (and everywhere else, for that matter). Committing, or even attempting to commit, a fraudulent act in a Nevada gaming establishment comes with severe penalties. If convicted, Charles Oakley could facing anywhere from 1 to 6 years behind bars.
Anyone else facing such charges would be incredibly nervous. But according to TMZ, Oakley isn't. The celebrity magazine reports that a source close to the retired basketball icon called this "an insignificant matter that will be quickly resolved."
Pattern of Inappropriate Behavior in Las Vegas
This isn't Oakley's first altercation with the law, nor is it his first rendezvous with Las Vegas casino security guards. In fact, he seems to have quite the track record for rash behavior in Sin City.
In 2011, Oakley sued the Aria Hotel Casino, accusing at least five security guards of "a gang-style beatdown" in 2010. Aria counter-sued, claiming Oakley instigated the assault, pushing, punching, kicking, even biting the security officers as they tried to stop him from re-entering the closed VIP pool area.
During that case, Aria's attorneys were able to produce documented evidence of multiple incidents in which Oakley displayed a pattern of abrasive and abusive behavior. His track record at the Bellagio alone is extensive. In 2005, he allegedly punched a security officer. In 2006, he allegedly threw dice at an employee. Then in 2007, Oakley was accused of smashing a champagne bottle on the ground.
According to a 2017 report by Jim Baumbach, "Hundreds of court papers obtained by Newsday show similarities regarding how quickly both incidents involving Oakley and security officers escalated."
If the latest allegations that Oakley was cheating at casino games are true—and NGCB certainly seems to think they are—there's every chance the Clark County court system will throw the book at the former NBA legend.
#1 Canadian-Friendly Casino

Jackpotcity.com  is our editorial pick for your gaming needs. Currently offering an entire suite of casino games, as well as a wide range of Canadian deposit options, JackPotCity truly offers world-class gaming.