1 Mar
Barona Casino's Hall of Fame for Blackjack Pros
What it really means to be honored in the Blackjack Hall of Fame.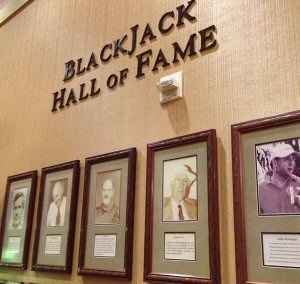 Time and again, we've heard the argument that gambling – at least, some forms of it – is not just a hobby, but a sport. No one would consider slot machines or roulette a sport. Parimutuel betting on the ponies may involve a sport, but the act of wagering on it is not. Poker receives the highest argument towards being a sporting activity, because those with the highest level of mental fortitude have proven they can win more often. But where does blackjack fall in that conversation?
It depends who you ask, of course, but also the type of player you're asking about. I would not label it a sport for the majority of players, who are incapable if challenging the house. Using a strategy chart, no matter how well devised, cannot bring the player's RTP to or above 100%. The casino always has an edge, no matter how slight. But there are a few players out there – a rare breed of seemingly wizard-like card counters – who have mastered the skill so well, they can achieve the all-but-mythical "player's edge" against a casino.
These are the players deemed worthy of a spot in Barona Casino's historic Hall of Fame for blackjack pros.
Blackjack Hall of Fame
This specialized Hall of Fame was established by the owners of the Barona Casino in Sand Diego, California in 2002. At that time – amidst the burgeoning stages of the online casino and poker industry – the global popularity of wager-worthy card games was growing faster than ever. The casino's owners thought to capitalize on that popularity, hoping to attract more visitors through its doors by honoring the best blackjack players in the world.
In December of that year, 21 professional blackjack players were nominated for induction to the Hall of Fame. Over the next four weeks, online and public voting was held. The casino prepared a special ceremony to announce the winners. They called it the Blackjack Ball. Before the month of January 2003 came to a close, the first 7 inductees were announced.
If you know anything about the history of the game, strategies, card counting, or have read any books on the subject, you'll surely recognize a least a few of their names…
Al Francesco

Edward Thorp

Ken Uston

Peter Griffin

Arnold Snyder

Stanford Wong

Tommy Hyland
What This Honor Really Means
To be honored in such a way is a venerable distinction; an admirable vote of confidence in ones ability to consistently do what so few have been capable of – beating the casino! But there's so much more to it than that. Honoring the best players of the game wasn't the only goal of Barona Casino when they devised the Blackjack Hall of Fame nearly two decades ago.
The casino encourages all inductees to visit, and visit often, by offering a plethora of freebies. They are privy to a lifetime of 100% free comps; free meals, free beverages, even a free, full guest room. Anytime they enter the establishment, they are catered to like royalty!
Why would the casino be so generous? Sure, they want famous faces in their establishment to keep average patrons pouring in, hopeful of snagging a picture or autograph, but that's just the most obvious reason. The real purpose is found in one little stipulation. To receive the honorable status of being in the Hall of Fame for blackjack pros, and to receive all those fancy comps, each member must agree never to play blackjack at Barona Casino.
#1 Canadian-Friendly Casino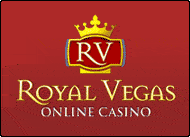 RoyalVegas.ca is our editorial pick for your specific gaming needs in 2022. Currently offering an entire suite of live dealer games, as well as a wide range of Canadian deposit options, RV truly offers a world-class gaming experience.