10 Aug
When Online Casinos won't Pay Cashouts
What to do if your online casino withdraw is denied.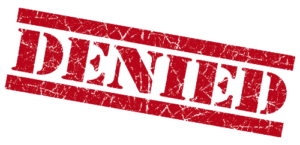 Have you requested a withdraw of winnings from an online casino, only to be denied a cashout? Unfortunately, it's a more common occurrence then it should be. There are plenty of valid reasons why online casinos won't pay cashouts, but only on invalid reason—the operator has gone rogue.
If your withdraw has been denied, there's a series of steps you can take to rectify the situation. First and foremost, you'll want to make sure it's not your own fault. Gambling sites have exhaustive terms and conditions, and if you violate them, it's their right to deny winnings. With that said, let's take a look at…
What to Do if Your Online Casino Withdraw is Denied
When a gambling website rejects a withdraw, there should be some form of notification from the operator to the player. If the denial occurs at the moment of submitting the withdraw, a message should pop up explaining why. It could be something as simple as the chosen method not being eligible for the payment. Maybe you chose a cheque, but the minimum cheque withdraw is higher than your balance. Easy fix – choose an eligible banking method.
Another common reason for instant rejection is if a player hasn't completed the wagering requirements for a bonus. You may not withdraw winnings from a bonus until play-through is met. If this is the case, you should be able to view your bonus details and remaining WR in your account. Complete the WR, then try again.
If the withdraw is not immediately denied, you probably received an email from the operator. This is where the real fun begins… (that was sarcastic, btw!)
1. Identify the Reason for Denial
Read over the email carefully to identify the online casino's reason for denying your withdraw. Reputable operators will clearly state their reason for canceling the cashout. The most common reason is that a player has not yet completed the identity verification process.
Identity verification only has to be done once, before the first withdraw can be processed. If that's the problem, follow the instructions to do so, and you'll be all set within a few hours.
If you've been accused of violating the terms and conditions, think very carefully before you respond. Is it possible that you did, indeed, violate the terms, even if by accident? Scour the T&C for whatever section you've been accused of violating. If you're certain the claim is false, move on to the next step.
The real problem comes if you're dealing with a disreputable operator, often licensed by a lax regulator, like Costa Rica or Panama. If so, chances are the email will be very short and won't clearly identify the problem. Move on to the next step…
2. Email the Online Casino
Cool your jets before you do this. Don't respond in anger. Let them know you're unhappy, but using vulgar language, all caps, or any other form of aggressive verbiage isn't going to help. Plus, should you have to move on to Step 3, you'll need to send copies of these emails to an arbitrator. You don't want to look like a complete ass…
Your response will depend on the reason for the denial. You may have to ask for clarification, or if you believe you did violate the terms by accident, explain what happened and ask how you can rectify the situation.
If you did not violate the terms alleged by the operator, calmly explain that they are mistaken. Ask for them to review the case again and reconsider. If you're a long-time customer, be sure to point this out.
If you do not receive a positive reply, are any reply at all, call the customer support department and proceed from there. As to speak with a supervisor if necessary. If this doesn't get you anywhere, and at least 10 days have passed since your online casino cashout was denied, it's time to call in the big guns.
3. Contact a Certified Online Casino Arbitrator
There are several online casino watchdog organizations that are certified in arbitrating disagreements between online gambling operators and players. Online since 1998, Casinomeister is the best in the business. They have successfully resolved issues for thousands of players all over the world.
Before contacting Casinomeister, you must read over their Player Arbitration Policies and Procedures. This will guide you through the process, one step at a time, and give you the best chance of getting your online casino withdraw processed.
#1 Canadian-Friendly Casino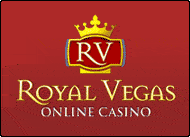 RoyalVegas.ca is our editorial pick for your specific gaming needs in 2022. Currently offering an entire suite of live dealer games, as well as a wide range of Canadian deposit options, RV truly offers a world-class gaming experience.
About the Author
Adalene Lucas: is our jack of all trades here at DBC. She is a skilled coder, gambler, writer and webmaster. She lives in Manitoba where she enjoys the lush landscapes and camping near Tulabi Falls. Nature gives her inspiration to write. When she's not immersed in nature, her favorite words are "game theory". She lives with her husband and their two Labradors, Kophy and Whisper.