30 Dec
Depositing with Paypal Online Casinos of Canada
iGamers Guide: Canadian Paypal Casinos for Dummies, 2020 Edition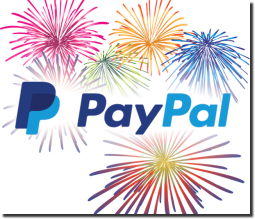 A new decade is upon us, ladies and gentlemen. Less than 36 hours from now, we'll be toasting champagne and kissing our loved ones as the year's best free parties and fireworks displays are held across every major city in Canada. With each passing year, we are introduced to all sorts of new technologies and modernizations. And yet, since the 1990s, one thing has remained true. Paypal is the world's most trusted online payment processor.
Chances are, you're among the majority who believe this, which is what landed you on this page to begin with. Here in Canada, there are only so many banking options for online gaming. There are the newer methods that showed up within the last few years, and then there's Paypal – the tried and true method we've trusted for more than two decades. Unlike many of PayPal's early rivals [cough]Neteller and Skrill (formerly Moneybookers)[cough], Paypal still serves the Canadian market for iGaming payments.
Canadian Paypal Casinos for Dummies – 2020 Edition
We'll start with a brief overview of the company's Canadian policies and procedures for gambling related payments. I'll keep this short and sweet, because no one wants to read legal jargon – they just want the facts.
Paypal permits gambling related payments so long as 1) the sender and receiver are both located in jurisdictions where online gambling is legal, and 2) the operator of the wagering activity is legally licensed to conduct such gambling.
What do you do if you're not sure those requirements have been met? That's the easy part. You don't have to be certain. All you need to confirm are two things, both of which are naturally learned by anyone attempting to make a Paypal casino deposit.
#1 Are players from your country accepted?
If you are able to sign up an account, yes, players from your country are accepted. Next…
#2 Are Paypal deposits and withdrawals available?
If the online casino lists Paypal as a viable payment method, yes, Paypal payments are available.
How is it so easy?
That's the beauty of it. Paypal employees do all of the hard work, so their customers don't have to. Only merchants that have been investigated and approved by Paypal are qualified to offer this payment option. If Paypal is available, and players from your country can participate, you're good to go.
Paypal will only do business with operators that meet the strict letter of regulatory law. Operators cannot accept players from any other country where online gambling is illegal, like the United States. Furthermore, the operator must have a distinguished regulatory license, and be in good standing with that regulatory body.
Are you sure Canadians can play at Paypal casinos?
You have every right to be skeptical. After all, most legal eagles will tell you online gambling falls into a "grey area" of the law in Canada. It's not expressly legal, and yet, it's not expressly illegal. The end result, we consider it to be legal simply because it's not illegal. But knowing Paypal has the means to reference the brightest legal minds on the planet, and that in doing so they more than enough resources worth protecting, confirms for me that Paypal knows best.
If the world's most reputable eWallet says it's legal, and approves Canadian Paypal casinos to process payments, then you have nothing to worry about. It really is that simple.
#1 Canadian-Friendly Casino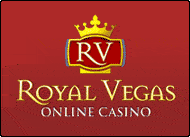 RoyalVegas.ca is our editorial pick for your specific gaming needs in 2022. Currently offering an entire suite of live dealer games, as well as a wide range of Canadian deposit options, RV truly offers a world-class gaming experience.
About the Author
Adalene Lucas: is our jack of all trades here at DBC. She is a skilled coder, gambler, writer and webmaster. She lives in Manitoba where she enjoys the lush landscapes and camping near Tulabi Falls. Nature gives her inspiration to write. When she's not immersed in nature, her favorite words are "game theory". She lives with her husband and their two Labradors, Kophy and Whisper.