8 Apr
Microgaming Partners with UK Leader 888 Casino
When online casino industry leaders collide…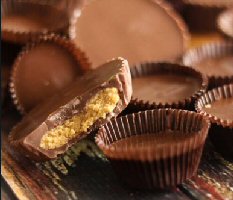 The combination of two amazing things have been lauded throughout history. Meat and bread; peanut butter and chocolate; cheese and crackers. Okay, all of these examples have to do with food. Perhaps I need to take a lunch break soon. The point is, bringing two wonderful things together tends to make one, even more wonderful thing.
That's exactly what happened last week when it was announced that Microgaming games are going live on 888 Casino. Both are industry leaders; both exhibiting supreme longevity and securing utmost respect in their fields. Now, they're coming together to give online casino patrons the ultimate degree of distinguishment in iGaming experiences.
Pairing of Online Casino Industry Pioneers
Based in Isle of Man, Microgaming's roots date back to 1994; a time when online casino games were in their most infantile stages. The company's software went on to power the very first online casino shortly after. Now, Microgaming is responsible for providing digital gaming content to more than 1,500 online gambling websites. We're talking about nearly one thousand online casino games, bingo games, and one of the world's oldest poker networks, The MPN (formerly Prima Poker Network) launched in 2003.
The history of 888 goes almost as far back as their new partner's. Originally founded as Virtual Holdings Ltd. in 1997, the company launched its first iGaming website, Casino On Net, out of Antigua that year. As time went by, it was re-branded 888 Holdings. As its online casino and poker endeavors took off, it was decided that branded gambling identities were in order. Casino On Net became 888 Casino, followed by the launch of 888 Poker (2002) and 888 Sports (2008).
The most amazing thing, in my opinion, is that, in all these years of pioneering innovation, these two companies have never come together before.
Microgaming Games Now Live on 888 Casino
Mircogaming said on Thursday that their leading digital software platform is now up and running at 888 Casino. The creator of the multi-award-winning Quickfire platform lauds its new partner as, "one of the world's most popular online gaming entertainment" providers.
On behalf of the entire team at Microgaming's Sixty Two headquarters, CEO John Coleman comments:
"We are thrilled to welcome 888 Casino, a major player in the industry, to our ever growing customer base. I am confident that this will be the start of a positive strategic relationship which will further strengthen the Microgaming brand across Europe, and I look forward to providing 888 with even more of our innovative, popular content in the coming months."
Guy Cohen is Senior VP of B2C operations at 888 Holdings. He, too, is expressing enthusiasm over the recent partnership.
"888 Casino's mission is to always exceed its customers' expectations and provide the most enjoyable online gaming experience possible and this exciting deal takes our casino offering to the next level. Microgaming has a proven track record in delivering high quality gaming products; this deal will enable us to raise our position of offering the most engaging and interactive casino content alongside our existing portfolio of games."
What to Expect from Microgaming / 888 Partnership
Henceforth, all of the latest online and mobile Microgaming games will be available at the Canadian-friendly 888 Casino. This includes the software firm's massive network of online progressive slot machines, as well its popular brand-licensed content; the Jurassic Park / Jurassic World series, The Phantom of the Opera, John Carpenter's Halloween, and the more recent release of Game of Thrones, just to name a few. Additionally, Microgaming now supplies its famous Casino-in-bingo (CiB) side games to 888 Bingo.
#1 Canadian-Friendly Casino

Jackpotcity.com  is our editorial pick for your gaming needs. Currently offering an entire suite of casino games, as well as a wide range of Canadian deposit options, JackPotCity truly offers world-class gaming.