9 Jan
Platinum Pass to PSPC – Just 9 Remain
None of our Canadian Platinum Pass winners remain in contention for the $5.1 million PSPC title, but 5 Canada poker pros are still in the hunt.
The biggest difference between competitors in the first annual PokerStars Hold'em Players Championship (PSPC) is the cost of entry, and how it relates to each player's degree of professional skill. About 70% of the field shelled out $25,000 a piece for their seats. They are the high-rolling pros of the global live and online poker community. The other 30% are made up mostly of average-Joe players who showcased enough skill to win a Platinum Pass to potential PSPC stardom.
A total of 300 Platinum Passes were awarded since early 2018, when the concept for this unique event was first announced. Among them were 12 hopeful Canadian players of variable skill sets. Travis Nesbitt was the most well known, being an online poker pro who PokerStars chose to highlight as one of its must-watch contenders.
No More Canadian Platinum Pass Winners in Contention
Nesbitt is no longer in the field that started with 1,039 hopefuls. He was eliminated on Day 2. By the time Day 3 action came to a close last night, all of his fellow Canadian Platinum Pass winners had been sent to the rails as well. Among them, two managed to score a nice profit for their efforts.
Canada's Paul Macneil won his seat by cashing in a Sunday tournament that earned him a spot a Platinum Pass All-In Shootout. Finishing in 162nd place yesterday earned him $25,450—not bad for having paid nothing to enter (plus a free vacay in the Bahamas, of course).
It was a similar story for Ukrainian-born, Canadian-resident Andrii Grynechko. He turned his live and online poker hobby into a Platinum Pass by winning a freeroll event for 2018 PCA viewers. Now, he's got $65,100 in the bank following last ngiht's 55th place finish.
Five Canada Poker Pros Vie for PSPC Title
Our Platinum Pass holders may be gone, but Canada isn't out of the running to bring the first PSPC title home yet. There are still 5 paying players in the mix who call Canada home. They include the back-to-back (2017, 2018) winner of the Female Poker Player of the Year award, Kristen Bicknell.
"krissyb24", as the online poker world knows her, is among the most experienced poker pros left in the tournament—certainly the most experienced among the nine Canadians in the running. Unfortunately, she's got the lowest chip stack among them. She's not that bad off, though. Her 1.115mm puts her in 26th out of 38 remaining positions. Plus, being such a formidable force on the felt, her ability to come back is without question.
The complete list of Canadians who are hoping to knock the current chip leader, American Scott Baumstein (4.74mm), off his 1st place pedestal as Day 4 action resumes this afternoon, are:
| | | |
| --- | --- | --- |
| Player Name | Position | Chips |
| Louis Boutin | 4th | 3,040,000 |
| Marc-Olivier Carpentier-Perrault | 10th | 1,935,000 |
| Griffin Benger | 14th | 1,560,000 |
| Samuel Tsehai | 19th | 1,395,000 |
| Kristen Bicknell | 26th | 1,115,000 |
Good luck to you all!
Party Poker Canada, the most trusted Canadian gaming destination, and our editor's pick for two years, now offers a wide variety of popular card games: from Texas Hold'em, to  Omaha, to 7 card stud, to Limit Hold'em and even casino games like blackjack. Play for fun, for free, or play for real, for real money that is ! Our editorial pick for 2023.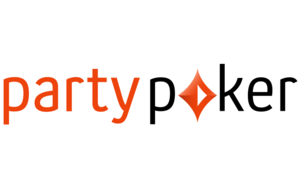 (Reminder to Gamble Responsibly)