24 Sep
What is 36-Card Short Deck Poker?
6+ Hold'em games sweep the online poker community.
There's a new poker game around the barnyard these days. It goes by a variety of names. Some call it Short Deck Poker. Others know it as 6+ Hold'em, or 36-Card Poker. Whatever you want to call it, it's already earned its rightful place in the live gaming community, and is slowly taking up residence in the online poker realm.
Today we'll answer all your questions, including what is 6+ Hold'em, is it worth learning, and who is already mastering this new poker variant?
What is 6+ Hold'em Poker?
6+ Hold'em is the exact same NL Hold'em poker game you're already familiar with, but with a slight twist. There are only 36 cards in the deck. All 2s, 3s, 4s, and 5s are removed from the standard 52-card deck.
Like a standard Hold'em poker game, up to 10 players can compete at a single table. With all hole cards, community cards and burn cards dealt all the way to the river, only 28 cards at most need be used. So, having a short deck doesn't mean you'll have to play at a short table.
In all other regards, Short Deck Poker is played with the exact same rules of Texas Hold'em. That includes the fact that Aces can still make a straight on either end of the spectrum. A-K-Q-J-10 is still an Ace-high straight. But instead of A-2-3-4-5, a straight can be made with A-6-7-8-9 (i.e. the Ace becomes a 5 instead of a 1). That's one thing you'll want to watch for, as it's easy to miss as a beginner.
Straights are definitely easier to hit in this game, and straight draws become a lot more valuable. The opposite is true of Flushes. When you have a Flush draw, there are only 5 outs remaining, instead of 9. Because of this, traditional hand ranking rules don't always apply.
In the earliest days, a Full House ranked above a Flush, just as it would in normal 52-card Hold'em games. However, when you do the math, 6+ Poker rules actually make it more common to draw a Full House than a Flush. Therefore, some poker rooms are starting to rank the Flush above the Full House, instead of the other way around.
Is Short Deck Poker Worth Learning?
The way things are going right now, I'd say yes—Short Deck Poker is definitely a game you'll want to become more familiar with. The game seems to have originated in Macau, China, where high rollers have been playing the revised edition for nosebleed stakes. As more professional players took to it, it began to spread to other regions.
The Triton Super High Roller Series brought the game to its Montenegro event in May 2018, where 61 players took part in the $30k buy-in tournament. In the end, Phil Ivey bested Dan "Jungleman12" Cates for the top prize of $604,977.
A $10k 6+ Hold'em Event just wrapped up in Las Vegas at the Poker Masters, where Isaac "Ike" Haxton claimed the title and $176k. Tom Dwan has been playing it a lot too, and went so far as to publish a video explaining his take on Short Deck Poker, and the evolution of its rules from China. You can have a look at that below.
Other famous poker pros to dabble with the game and put in the hours to study its finer points include Justin Bonomo, Fedor Holz, Jason Koon, Daniel Negreanu, David Peters, and Paul Phua, just to name a few.
36-Card Hold'em at Online Poker Sites
Some major internet poker operators are investing in their belief that Short Deck Poker is here to stay. Poker skins on WPN and the iPoker Network have been offering 'Short Deck' poker games for a few months now. America's Cardroom recently added it under the title 6+ Hold'em, and it appears PokerStars will be using the 6+ title in an upcoming release they've hinted at in the last week.
Is this the future of poker, or just another passing fad in the evolution of Texas Hold'em? To me, it appears to be a rich-man's game, appealing to those in search of a new poker variants they can exploit for a while before everyone else solves the math behind it. In that regard, I do think it will be around for a few years before attracting dust on the high shelf alongside games like Badugi, Chinese Poker and Crazy Pineapple.
Party Poker Canada, the most trusted Canadian gaming destination, and our editor's pick for two years, now offers a wide variety of popular card games: from Texas Hold'em, to  Omaha, to 7 card stud, to Limit Hold'em and even casino games like blackjack. Play for fun, for free, or play for real, for real money that is ! Our editorial pick for 2023.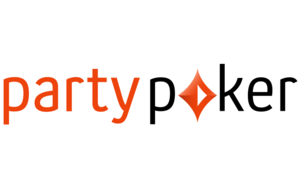 (Reminder to Gamble Responsibly)