2 Oct
Internet Gambling Laws of Pennsylvania 2020
Current state of Pennsylvania internet gambling laws in 2020 and beyond.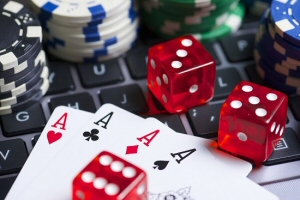 For more than two decades, countless Pennsylvanian's have been enjoying the entertaining pastime that is online gambling. Oddly enough, that activity didn't become legal in the Keystone State until 2017, per the passage of a comprehensive gaming expansion bill. And it would be another two years before the first legal PA online casinos were actually launched into cyberspace.
The first 15 years or so, PA iGamers were virtually impeded in their love for internet gambling. The US federal government called it illegal, but no move was made to stop it – at least, not until 2011, when the US Department of Justice stepped in, seizing control of PokerStars, Full Tilt Poker and Absolute Poker; the mighty trinity of internet poker.
When that happened on April 15, 2011 – a day forever stamped into the memory of American online gamblers – it finally made people stop and take notice. Yes, online gambling was illegal. PA players weren't at risk of legal recourse, but the operators they visited were. That meant any attempt to withdrawal funds from an offshore gambling site may or may not be honored. Thus, Pennsylvanians were left with no reliable options. That is, until this happened…
Pennsylvania Online Gambling Laws Passed
It happened on October 26, 2017, when PA lawmakers passed a gaming expansion bill that included provisions for online gaming portals. Four days later, the governor signed it, making online gambling officially legal in PA. Of course, the only legal way was to gamble at PA licensed and regulated gambling websites, and it would took more than a year for any of them to launch.
First, the Pennsylvania Gaming Control Board (PGCB) was tasked with scripting responsible regulations to govern the activity. Within those regulations were guidelines for the licensing procedures. Once those were ready, PA's land-based casinos had to apply for a license.
The smart ones had already negotiated partnerships with proven vendors; software companies, geolocation services, payment processing firms, etc. Because not only did the casinos have to receive a license, their operating partners did too. Thus some online casinos were able to come online faster than others. PlaySugarHouse was first to market, conducting a soft launch of its online sportsbook on May 28. Next up was Hollywood Casino, the first online casino to launch in PA, on July 15, 2019.
Types of Legal Online Gambling in PA
PA wasn't just content to legalize online sports betting or online casinos. Government officials figured if you're going to do something, you might as well go the mile. The bill paved the way for virtual casinos, poker rooms, sports betting, fantasy sports betting, virtual sports, horse race betting, and even an all-new iLottery.
Let's take a closer look at what each of these means for PA's iGaming community.
Online Casinos
Online casinos are a digital representation of the same games found in Pennsylvania's land-based casinos. As you might expect, slot machines make up the vast bulk of every online casino's gaming menu. Online casinos are able to incorporate the same wide range of legal table games as land-based casinos. However, like their terrestrial cousins, they've only chosen to install the most popular ones so far – blackjack, roulette, craps, etc.
BetRivers, for example, offers baccarat, two types of blackjack, and five roulette variations, including the famous French Roulette with La Partage. In fact, BetRivers has one of the largest casino game collections in PA, going beyond the basic "slots and tables" variety. The brand took full advantage of PA's gambling laws by incorporating everything from video poker, video bingo and slingo, to virtual sports betting.
Internet Poker Rooms
To date, only one of PA's online gambling sites has chosen to incorporate online poker into its line-up. Mount Airy Casino partnered with The Stars Group to present Keystoners with the most famous internet poker room of them all, PokerStars. The world-renowned operator presents cash games and tournaments, including its celebrated Sunday Majors, but of course the prize pools are limited by the ring-fenced nature of the player base.
More poker sites are expected to launch in Pennsylvania in the future, but there's still no indication of when. Caesars Entertainment, owner of the World Series of Poker, has been promising to launch an 888-powered WSOP.com portal for months now. Likewise, MGM Resorts is expected to bring PartyPoker to PA. PokerStars may be enjoying its Keystone monopoly for the moment, but will surely have a tough time competing with the likes of these two.
Interactive Sports Betting
Pennsylvanians were never privvy to legal sports betting within their own state until now. Not only is it a viable activity at land-based sportsbooks, wagers can be placed online and on mobile at 9 of PA's 12 iGaming websites. Some offer traditional sports betting only, while others have expanded into sports, fantasy sports, and even virtual sports (as noted of BetRivers above).
Fantasy Sports became extremely popular over the last decade, so it should come as little surprise that PA casinos scrambled to team up with DraftKings and FanDuel. Hollywood Casino won the contract with DraftKings, while Valley Forge Casino managed to ink a deal with FanDuel.
Online Racebooks
Horse tracks wasted no time getting off to the races when bettors were given the option to place wagers online. It's not much different than off-track betting, really, except that no one has to leave their home to do it. Players can access virtual racing slips from a computer or mobile device.
Pennsylvania iLottery
Last but not least is the Pennsylvania iLottery. Players can now purchase tickets for the biggest number drawings over the internet, instead of in person at retail shops. The iLottery only offers the most popular tickets; the Mega Millions, Powerball, Cash4Life, and TreasureHunt. Other tickets must still be purchased in person. the iLottery also presents a large selection of virtual scratch off cards.
Disclaimer – The information provided on this website is meant for educational purposes only. We will not be held liable for any irresponsible / illegal activity on your part.