2 Oct
History of Gambling in Pennsylvania
Six Decades of Pennsylvania Gambling Laws, Past and Present.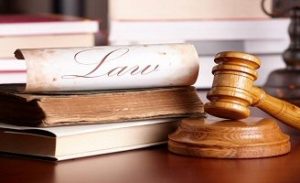 Pennsylvania has never been known as a pioneer of gambling legislation. The state's population has always represented a blend of the traditionally religious, versus the rapacious modernists. This has historically led to latent political support for anything of questionable morality; particularly anything that revolved around gambling.
It took nearly three decades for Pennsylvania's lawmakers to follow in the footsteps of Florida; the first state to legalize pari-mutuel betting on horse races in 1931. Which brings us to the start of our 60-year journey into…
The History of Pennsylvania Gambling Laws
It all started in 1959. That was the year the Keystone State rewrote the laws to permit their very first form of legal gaming.
1959 – Pari-Mutuel Horse Race Betting
Pari-mutuel betting on horse races was made legal in 1959 by the Race Horse Industry Reform Act. This led to the construction of PA's first horse track, Meadows Racetrack, completed in 1963. Pocono Downs (now The Downs at Mohegan Sun Pocono) opened in 1965, and from there the industry was quite literally "off to the races". Four more tracks have opened since – two in the 1970s, and two more in 2007 – bringing the current total to six.
1971 – Pennsylvania Lottery
The next big breakthrough in legalized gambling came by way of the Pennsylvania Lottery in 1971, via the passage of Act 91. The first lottery ticket was sold in March 1972. It cost $0.50, and offered weekly prizes of $50,000, and periodic $1,000,000 prizes. In the first six months, four players won $1 million. Tickets became so popular the state harvested $57.7 million in the first year; nearly double their projections.
Since then, the PA Lottery has adopted a multitude of ticket options: Pick 2, Pick 3, Pick 4, Pick 5, Cash 5, Match 6, Treasure Hunt, Cash4Life, plus the nationally operated Mega Millions and Powerball lotteries.
1981 – Bingo Comes to the Keystone State
The Pennsylvania Bingo Law was passed in 1981, giving organizations the right to host bingo games as fund raisers.
1988 – Other Small Games of Chance
In 1988, the state passed the Pennsylvania Local Option Small Games of Chance Act as an extension of the PA Bingo Law. This legislation paved the way for organizations – especially charitable, non-profits like churches and youth sports booster clubs – to host other small-time games of chance, including pull-tabs, punchboards, raffles, 50/50 drawings, pools, etc.
2004 – Slot Machines to Benefit Racetracks
Racetracks were hardly making enough money to stay afloat in the early 2000s, so lawmakers scripted the Pennsylvania Race Horse Development and Gaming Act, passed in 2004. This law made slot machines legal for the first time in Pennsylvania. A total of fourteen locations would be able to pursue a license. Seven were reserved for 'racetrack casinos' (a.k.a. racinos), five for 'stand-alone casinos', and two for smaller, 'resort casinos'. Racinos and stand-alone casinos are eligible to install up to 5,000 slot machines, while resort casinos are limited to 600.
Current List of Pennsylvania Casinos (Land-Based)
| | | |
| --- | --- | --- |
| Casino | Location | Opening Date |
| Mohegan Sun Pocono | | |
| Harrah's Philadelphia | | |
| Presque Isle Casino | | |
| The Meadows Racetrack & Casino | | |
| Mount Airy Casino | | |
| Hollywood Casino | | |
| Wind Creek Casino | | |
| Rivers Casino Pittsburgh | | |
| Parx Casino | | |
| Rivers Casino Philadelphia | | |
| Lady Luck Casino Nemacolin | | |
| Valley Forge Casino | | |
| Live! Casino Philadelphia | | |
2010 – Poker & Table Games at Casinos
On January 7, 2010 then-Governor Ed Randell signed a bill amending casino laws to permit "table games". The definition of "table game", as defined by the law, authorizes the following:
"…roulette, baccarat, blackjack, poker, craps, big six wheel, mini-baccarat, red dog, pai gow, twenty-one, casino war, acey-ducey, sic bo, chuck-a-luck, Panguingue, Fan-tan, Asia poker, Boston 5 stud poker, Caribbean stud poker, Colorado hold 'em poker, double attack blackjack, double cross poker, double down stud poker, fast action hold 'em, flop poker, four card poker, let it ride poker, mini-craps, mini-dice, pai gow poker, pokette, Spanish 21, Texas hold 'em bonus poker, three card poker, two card joker poker, ultimate Texas hold 'em, winner's pot poker and any other banking or nonbanking game."
2017 – Gambling Expansion Bill Approved
A monumental bill was passed and signed into effect on October 30, 2017. House Bill 271 – more commonly known as the 2017 Truck Stop and Satellite Casino Bill, legalized slot machines at qualifying truck stops and international airports; "mini-casinos" the state refers to as "Satellite Casinos". That bill also set a new precedent in Pennsylvania by authorizing online gambling – a topic we'll discuss at much greater length in a moment.
2018 – Keno, Sports, and Xpress Sports Betting
2018 was another huge year for the Keystone State. The federal government overturn PASPA, giving individual states the right to legalize and regulate sports betting. PA already had a clause in one of their past gambling bills that legalized sports betting, if and when the federal government overturned PASPA, thus the way had already been paved to authorize sports wagering in PA.
The state didn't stop there, though. Pennsylvania lawmakers went a few steps further by permitting two new types of gambling games, to be hosted by the PA Lottery; Keno and Xpress Sports.
On May 1, 2018, Keno debuted with drawings every four minutes. A few months later, the Lottery launched the Xpress Sports virtual sports betting option.
2019 – End of Online Gambling in a Gray Market
Throughout the these last two decades, beginning in the late 1990s, there was another form of gambling taking place – online gambling. The activity went unchecked for 15 years, from 1996 to 2011, before finally the US Department of Justice got involved. On April 15 of that year, the ominous Black Friday of Online Poker sent the nation into a tailspin as the websites of the internet poker trinity – PokerStars, Full Tilt Poker and Absolute Poker – were seized.
Pennsylvanian's were no longer able to ignore the position of the federal officials, who stated time and again that online gambling was illegal. No longer was it considered safe to venture to international online casinos, where deposits may be accepted, but withdrawals may or may not be honored. That is, not until Pennsylvania lawmakers finally changed their position on the matter. Which brings us to our next segment…
Disclaimer – The information provided on this website is meant for educational purposes only. We will not be held liable for any irresponsible / illegal activity on your part.